Gold Bath Bomb: Make Golden Egg Bath Bombs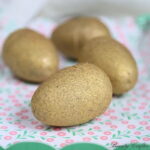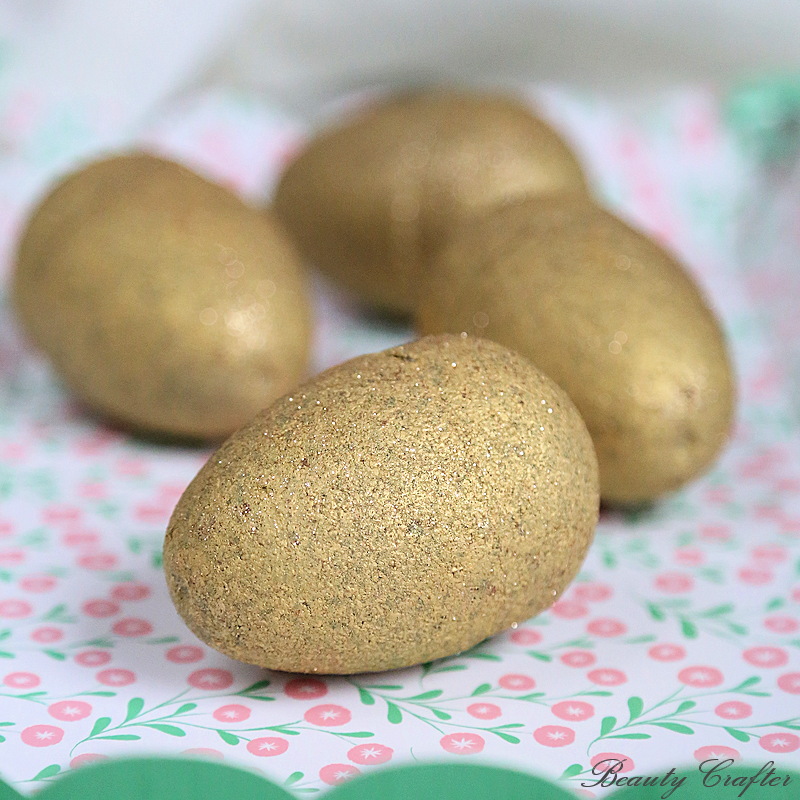 These egg shaped gold bath bombs are non-toxic and while of course perfect for Easter are lovely and fun year round.
Scale
Ingredients
1 cup

baking soda

1/2 cup

citric acid

1/2 cup

cornstarch

1/4 cup

epsom salts

2

tbs fractionated coconut oil (almond oilone !important;margin: 0px !important;padding: 0px !important;height: 0px !important;width: 0px !important" src="https://ir-na.amazon-adsystem.com/e/ir?source=bk&t=momf04-20&bm-id=default&l=ktl&linkId=5d6bca30dad60e2610ebfa6c6b342495&_cb=1488940387942″ alt="" width="0″ height="0″ border="0″ /> is fine as well)

1/4 tsp

essential oil (I used a lavender and orange blend)

1

tbs water
Supplies for Golden Egg Bath Bombs
Instructions
Mix together the dry ingredients for bath bombs, then add the oil, essential oil and water.  Take care to whisk quickly as you add the water so it can blend in before causing much reaction.
Add the gel food coloring. It may take a few doses to get a nice rich tone.  It doesn't have to be too dark, but can't be pale either to get best results.
Pack the bath bomb mixture into each side of a plastic egg candy holder. Press down to ensure the mold is well packed, then add more. Press down, once sides are full add an extra scoop on each side and press firmly together.  Set the bath bomb filled molds aside to set for about 1/2 an hour, then remove to dry out for about another hour before painting (longer is fine).
Once the egg bath bombs are dry, shake a can of the Wilton edible gold paint and mist on the bath bombs.  It will take a number of coats to fully cover the egg with gold paint. While the spray is still wet sprinkle on some cosmetic glitter to add more glisten to the Gold bath bombs.
Notes
Makes 4 large egg sized gold bath bombs, 6-8 standard sized (like a chicken egg)