Lavender Oatmeal Soap Recipe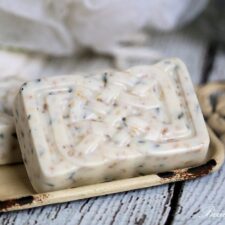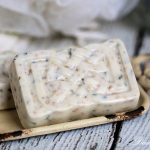 Chop the melt and pour soap into chunks and add the oats and lavender.  Microwave until melted.  This should only take slightly over a minute.
Add the lavender essential oil and mix well, then pour into soap molds.
Allow to fully cool until hard before popping out of the molds.  Chilling the soap bars in the refrigerator is fine, but do not freeze.