St. Patrick's Day Bath Bomb: The Shamrock Shake Bomb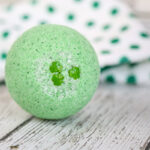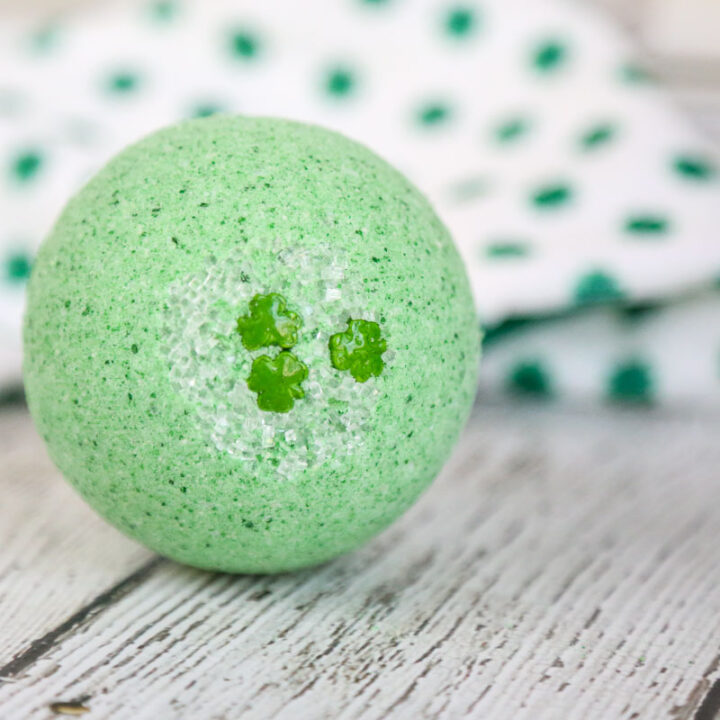 Vanilla Mint Shamrock Shake Bath Bomb recipe. Tints the water green and smells like a Shamrock Shake!
Instructions
Mix all dry ingredients, then add the rest, mixing while adding. (The only wet ingredient that may generate a little fizz is the vanilla extract, so be ready to whisk that right in).

If using sprinkles and candy shamrocks put them in one side of the mold before filling. A tsp & a few candy sprinkles are plenty.

Press half the mixture into each side. You want to pack it well AND overfill a bit, then press together firmly. Allow to rest for a few hours before unmolding if you can.

Drop in your bath and enjoy!
Notes
Makes one large bath bomb. Use multiplier in recipe card for more.