There has been some debate in the past as to whether one should necessarily match toe nail polish to their finger nail polish. I am of the camp that thinks either is fine. I generally keep my toe nails painted, but rarely paint my finger nails, it seems to make them brittle. I would say as long as the two colors don't clash with each other, and preferably compliment each other, why not mix it up.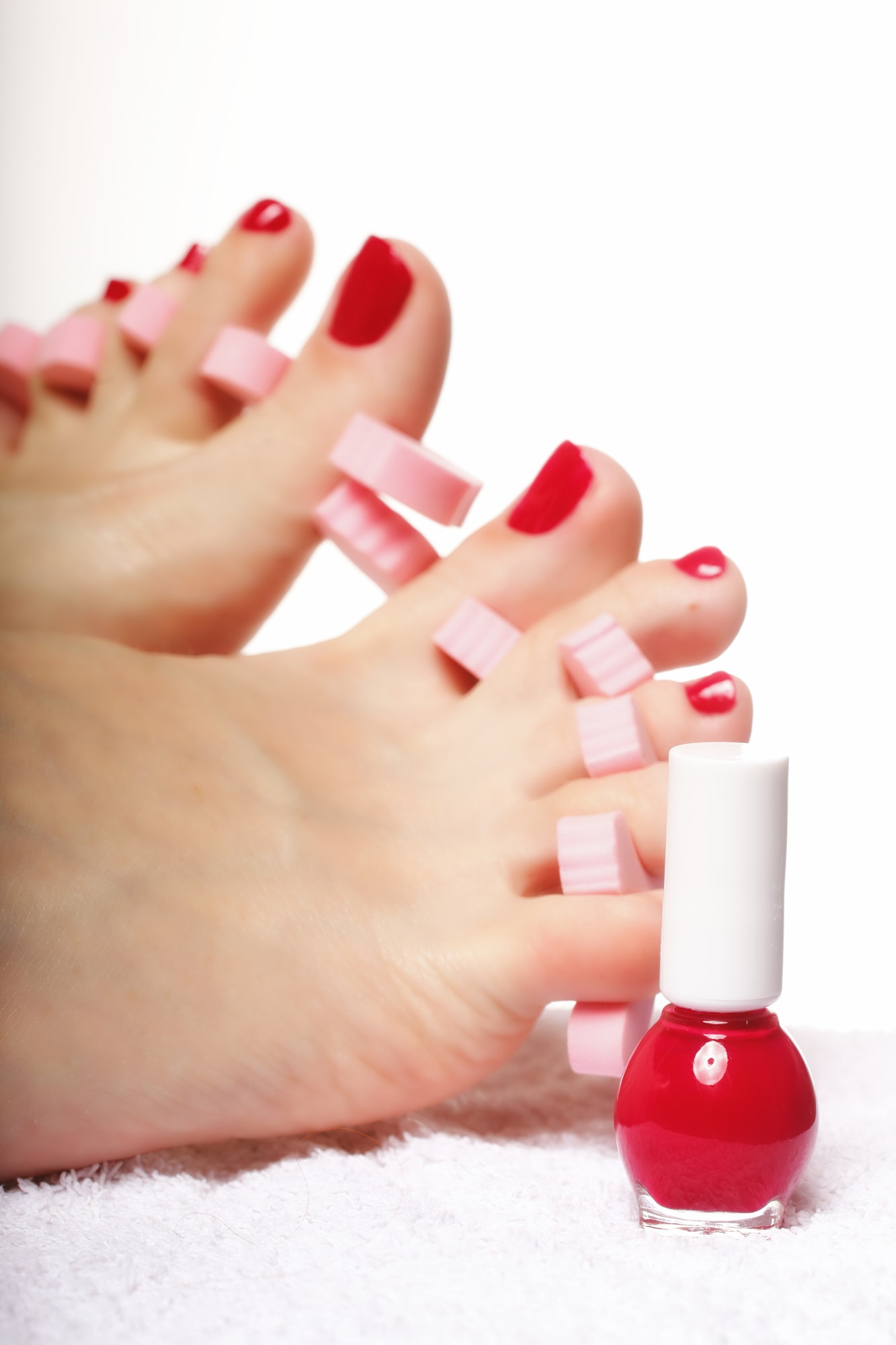 What to Match Toe Nail Polish To
I tend to put on a color that will compliment my specific outfit for special occasions, but for everyday wear during the sandal season, I take into account the color of my primary hand bag. I generally keep the same color toe nail polish for several weeks, so matching it to something I will usually have as an accessory seems to make sense. This also harkens back to the now unpopular fashion of matching one's shoes and handbag (now dubbed too matchy-matchy) … only here we are matching the toe nails rather than the sandals themselves. This is especially effective if most of your sandals are neutral colors. If you have a more pronounced color on your shoes, I would say matching toe nail polish would be a smart move.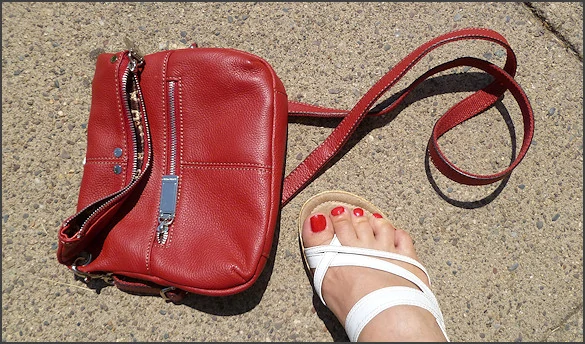 As you can see above, I just got a new red handbag, thus the flashy red toe nails 😉
What do you match your toe nail polish to, or do you?