There was a time when this would not be questioned. All nails, fingers and toes, would be all the same color for a pulled together look. Of course, back then your shoes and purse were expected to match as well. In this day and age, those old rules are mostly thrown out.
What to Match Toe Nail Polish To
Honestly, my own tootsies are typically painted with a deep red nail polish. I like the pop of color it gives against my fair skin.  When a special event comes up though, it is nice to find the perfect match of complementary colors for my outfit.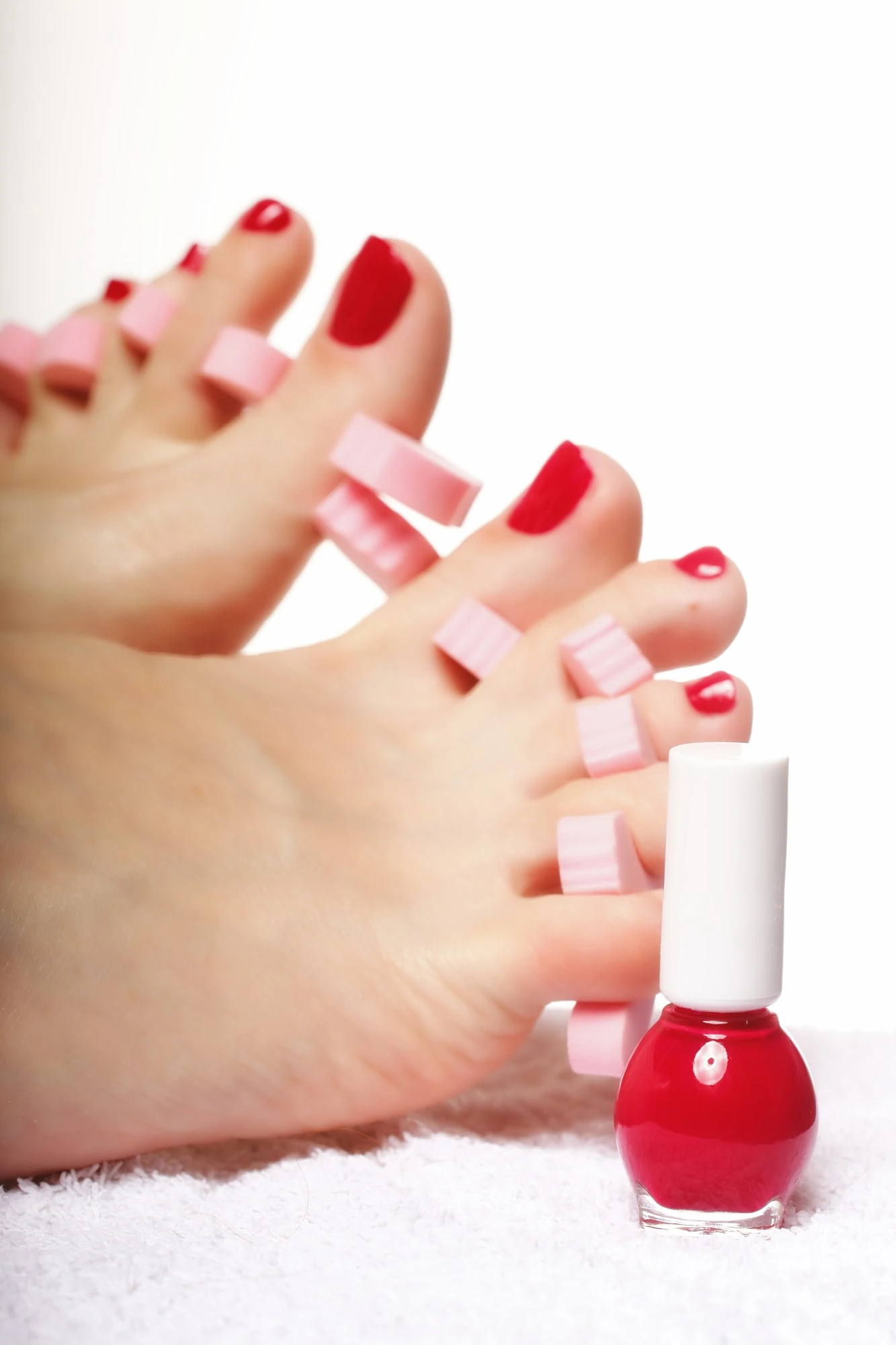 Fingers and Toes
There has been some debate in the past as to whether one should necessarily match toenail polish to fingernail polish or not. You will never go wrong matching them, or choosing a complimentary shade.
I generally keep my toe nails painted, but rarely paint my finger nails, it seems to make them brittle. I'm more a French manicure kind of girl.
I would say as long as the two nail colors don't harshly clash with each other, and preferably compliment each other, why not mix it up.
So, what else could you match your toenail polish color to?
If those lovely polishes leave your nails stained after removal, no worries. See my article How to Whiten Nails at Home: 5 Effective Ways. Make sure your feet themselves are looking there best with one of my homemade foot scrubs as well.
Sexy Red Nails

The best toe nail polish color for you will vary based on skin tone as well as the style and colors you prefer to dress in. Personally I often go with a deep blood red polish on my toes, though I swap it out for a skin complimenting shade similar to my favorite lipstick most other times. I paint my teen daughter's toes with a opalescent pink or various pastel colors.
Handbag
I tend to put on a nail color that will compliment my specific outfit for special occasions, but for everyday wear during the sandal season, I take into account the color of my primary hand bag. I generally keep the same color toe nail polish for several weeks, so matching it to something I will usually have as an accessory seems to make sense.
This harkens back to the now unpopular fashion of matching one's shoes and handbag (now dubbed too matchy-matchy) … only here we are matching the toe nails rather than the sandals themselves. This is especially effective if most of your sandals are neutral colors. If you have a more bold color on your shoes, I would say matching toe nail polish or making sure it at least compliments them would be a smart move.
Lipstick Shade
If you want a REALLY polished and put together look. Match your color lipstick and nail lacquer for both your hands and feet. If you are going to do this, lead with choosing a shade of lipstick that compliments your skin tone.
It is a great everyday professional look.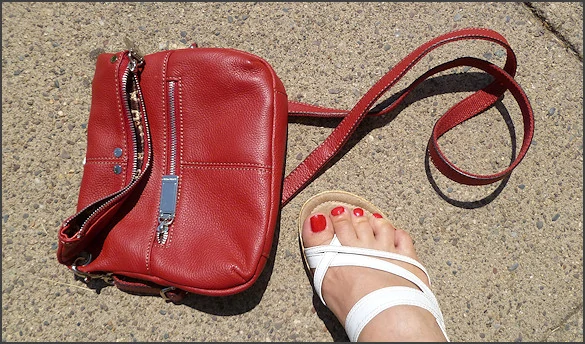 If you maintain both a manicure and pedicure you should be in pretty good shape no matter your polish colors or nail art design choices. Be sure to use a nourishing nail strengthener oil to keep your nails and nail beds in great condition. A foot scrub would of course be a good idea to keep those toes cute, especially when sandal season hits.
As you can see above, I just got a new red handbag, thus the flashy brighter than normal red toe nails 😉
What do you match your toe nail color to, or do you? What nail polish colors are your favorites?