Making your own texturizing Sea Salt Spray for your hair is easy and you can customize the ingredients to suit your hair type. Give your hair texture and volume with this spray sea salt. This simple beauty product can also be used on skin, as well as to nourish and style hair.
Not only does making this simple salt spray solution yourself save you money, but you can select your scent and pick essential oils beneficial to your own hair needs.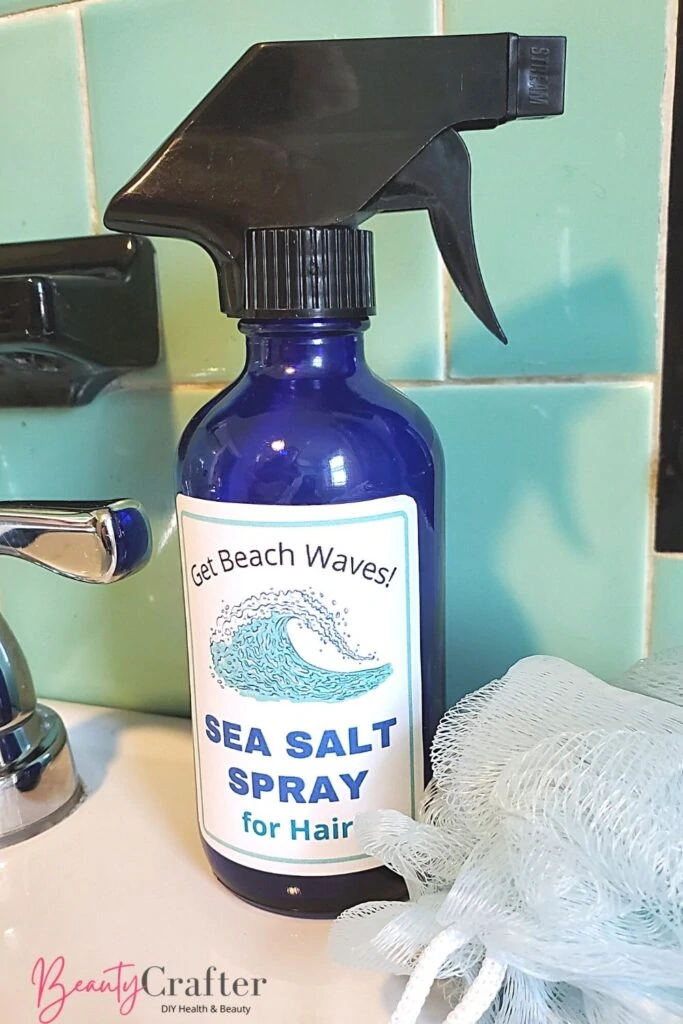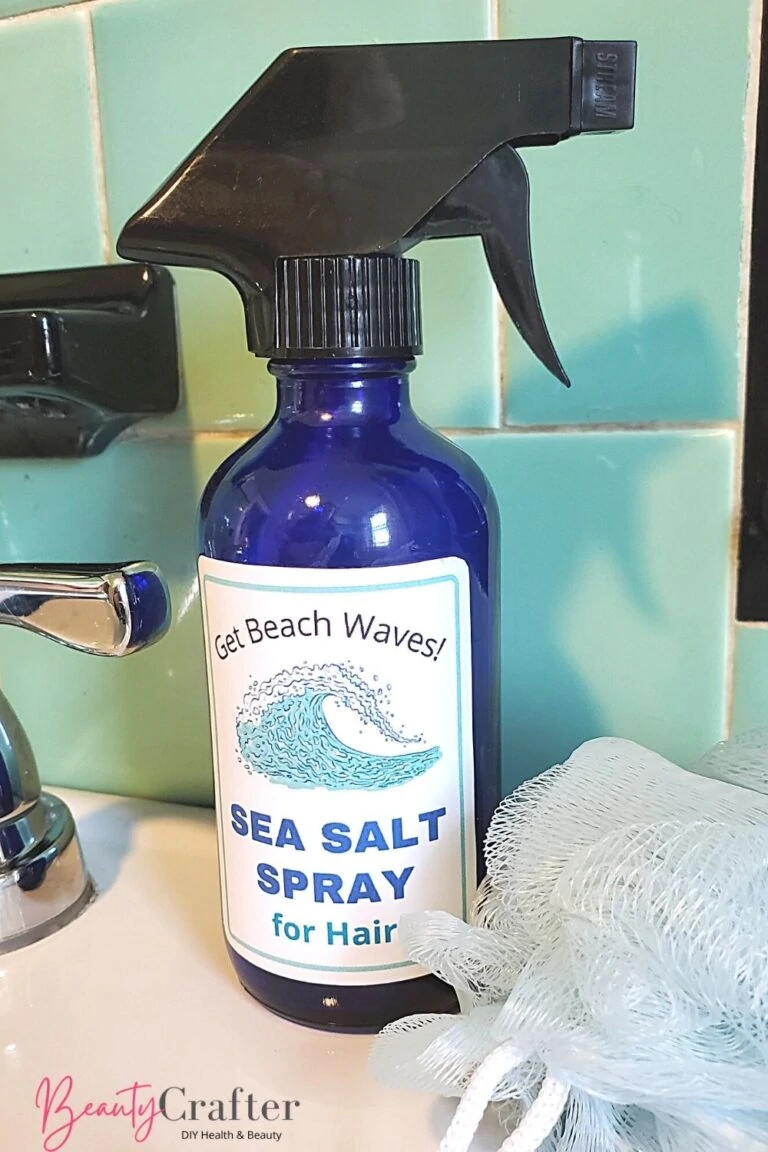 The spray which mimics the effect of the sea spray you get on your hair at the beach is a great product for summer. It helps with sun protection and adds texture or volume to your hair. When essential oils are added it can enhance hair growth and of course smalls fabulous.
Benefits of Sea Salt for Hair
Sea salt hair spray contains various minerals and nutrients which are beneficial for the scalp, such as potassium, sodium, magnesium and calcium. These minerals help with conditions such as dandruff, dry scalp, oily scalp or scalp itchiness.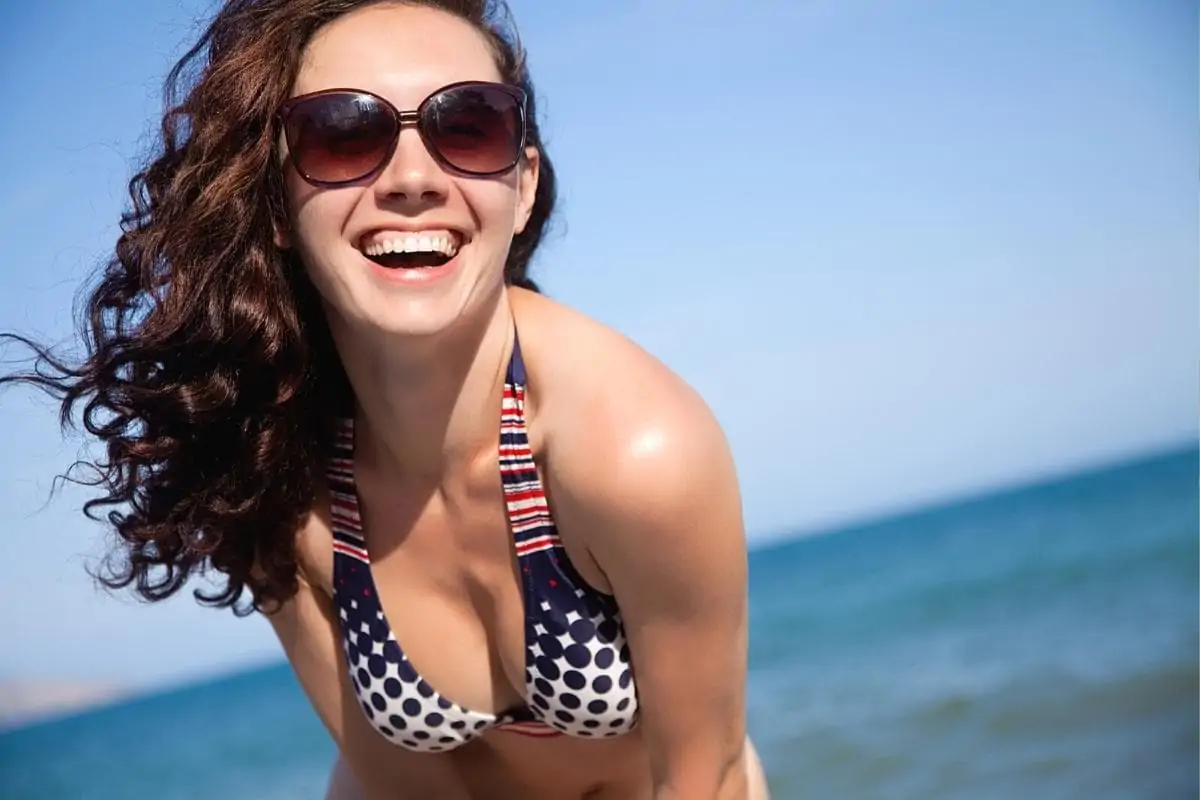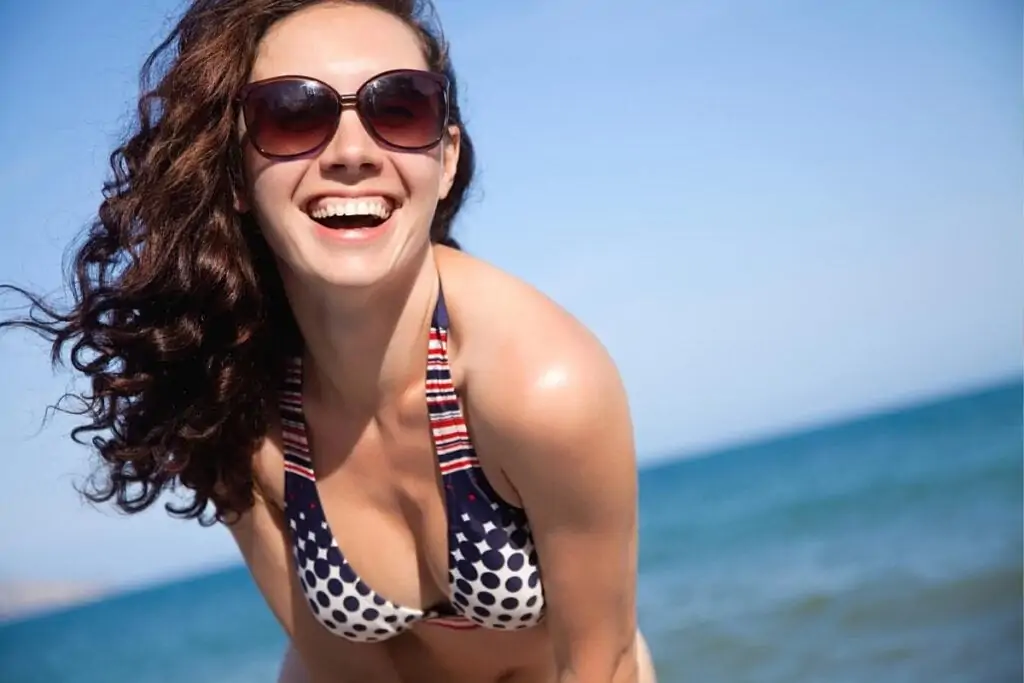 Sea salt is a great ingredient to help remove existing dandruff. It helps to remove the flakes and stimulate circulation while benefiting your hair. It also prevents new flakes by absorbing excess oil and moisture on the scalp, This aids in regulating oil production and inhibits growth of dandruff causing fungus.
Texturizing Spray for Volume and Beach Waves
A sea salt texturizing spray can be used when you need volume and beach waves. It's not sticky at all and it smells nice.
I like to use sea salt sprays as an easy natural way to create beachy texture and waves for my hair, just like I'd been at the ocean all day.
Hair Types
Salt spray is not recommended for all hair types. If you have curly hair, the sea salt spray may cause frizziness and dryness in the hair. One way to try this product on curly hair is to use it as a texturizer or by spraying it on damp curls before drying.
Sea salt hair spray is great for creating a beachy look on fine hair. This natural hair product adds texture and volume to fine hair. It should be applied by misting on after styling and drying your hair, then brushed out with your fingers for the best results.
How to Make Sea Salt Spray
Let's make our own homemade sea salt wave spray to look like we have been playing in the ocean mist all day. Printable recipe card is below.
First, you should put a tablespoon of sea salt into a bowl along with 2 teaspoons of aloe gel. Learn about the benefits of aloe vera for hair.
Then add in one cup of boiling water and stir it together with a spoon until salt is completely dissolved. Once dissolved and cool add 10 drops of essential oils for hair.
Finally, pour the mixture into an empty 8 ounce spray bottle or any other container with a nozzle. Shake well before using on your hair!
How to Apply Sea Salt Spray to Hair
The best way to use salt sprays is to start with damp or towel dry hair, spray a bit of the product on your hands, work the product in your hands, and then distribute the product evenly throughout your hair by scrunching sections of your hair then smoothing down the damp hair with your fingers. Just let your locks air dry, for the tousled texture of beachy waves.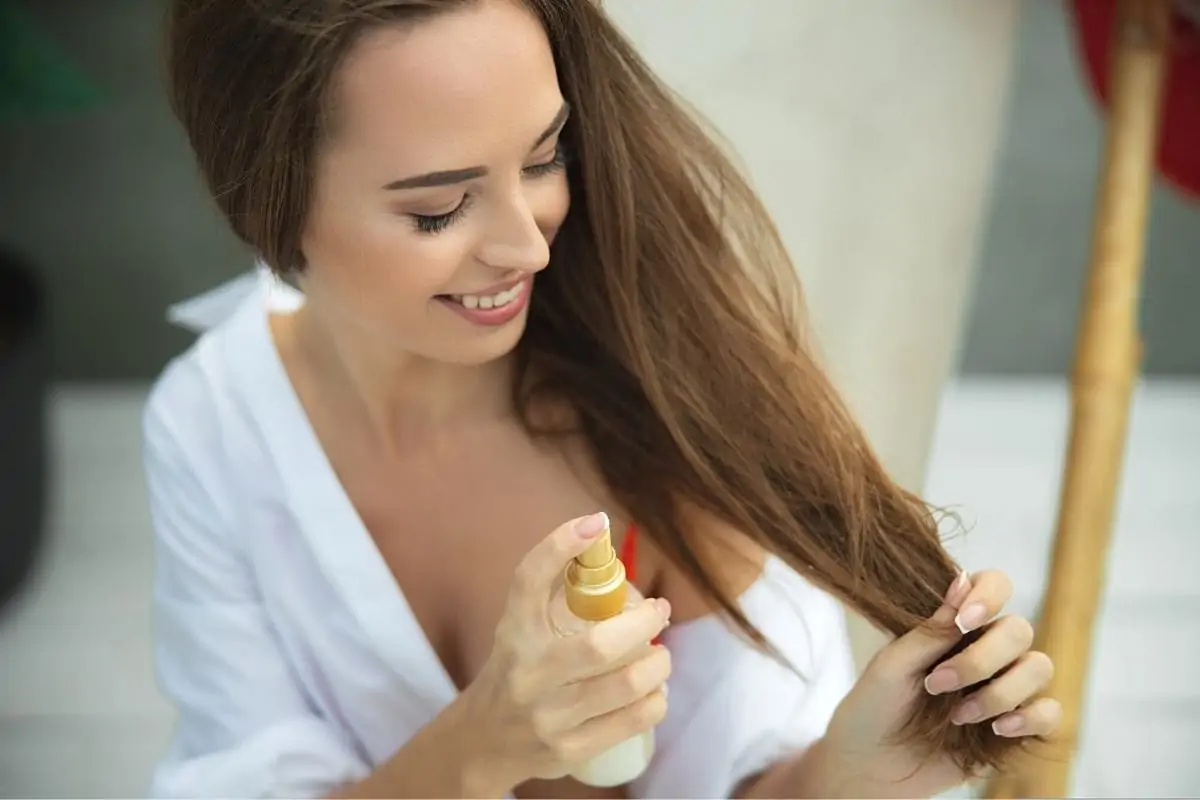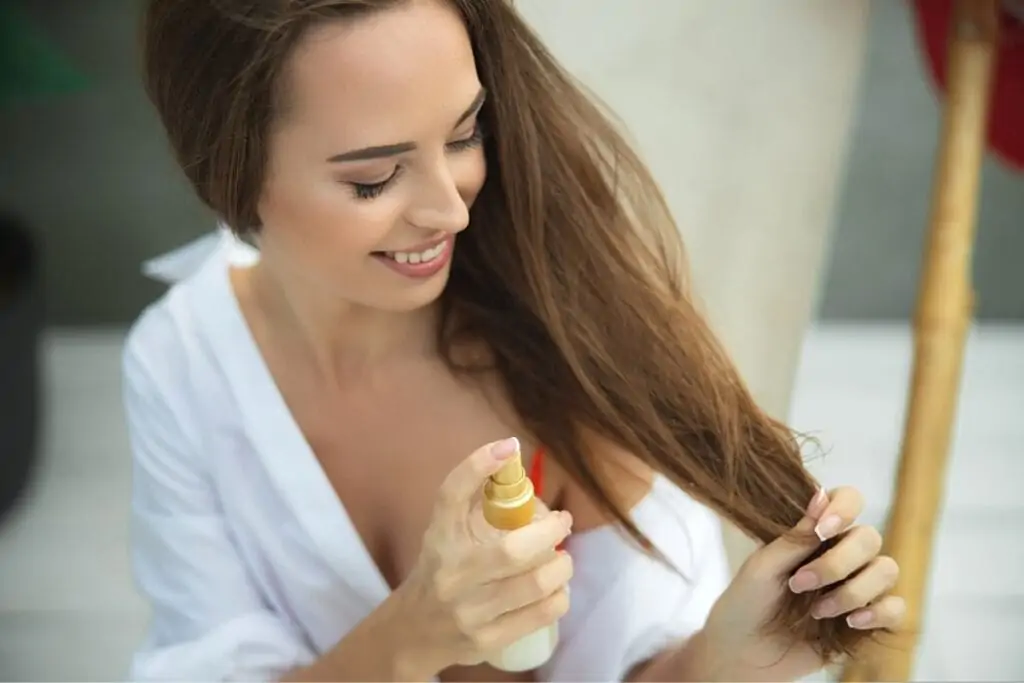 Alternately, you can simply mist a little of the salt water solution on dry or wet hair to enhance your natural waves, if you have wavy hair.
Don't apply too much though. We want wavy hair and over application can end up looking greasy and limp, particularly if you have fine hair.
5 Best Sea Salt Sprays to Buy
Although making this natural texturizing spray yourself is easy, if you prefer to buy one there are many excellent choices available. I've compiled a short list of what I think are the best sea salt sprays to buy. All have excellent ingredient lists and are well rated as well. You will have lovely beachy hair in no time!
Captain Blankenship Mermaid Sea Salt Hair Spray
This spray is made with Organic Sea Kelp Extract and aloe Rose geranium and palmarosa lightly fragrance this mist to invoke the scent of beach roses. Buy
Sun Bum Sea Spray
This lightweight texturizing sea salt spray helps protect your hair from damaging UV sunlight, while giving it extra body and beach wave style. It encourages separation of hair strands and reduces frizz by blocking out humidity. Texture with a matte finish. Buy
Bumble and Bumble Surf Spray
A sea salt spray that contains magnesium as well as kelp and algae extracts in it's formula to nourish those wavy locks you create with it. Buy
BYRD Texturizing Surf Spray
This natural spray contains sea salt, coconut water, quinoa proteins, vitamin B5 and sea buckthorn. extract. Adds texture, volume and shine to hair. Buy
Ouai Wave Spray
This one is not actually a salt spray, it uses rice protein instead of sea salt to create the look of your hair looking like you just got back from the beach. It is a nice option if salt has contributed to dry hair for you in the past. Buy
Whether you make a batch yourself our purchase a bottle of spray sea salt from your favorite beauty retailer, enjoy your fun beach wave hairstyle!
Print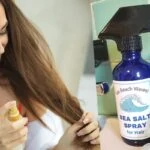 DIY Sea Salt Hair Spray
---
Description
How to make your own Sea Salt Spray for hair. This will give texture and volume to your hair, as well as give you that beach hair look. 
---
1 tablespoon

sea salt

2 teaspoons

aloe vera gel

1 cup

boiling water

10

drops essential oil (lavender or rosemary are great choices for hair)
---
Mix the salt and aloe vera gel with the boiling water. Stir until the salt is dissolved.
Once cooled, add the essential oil and use a funnel to pour the salt solution into an 8 ounce spray bottle.
Spritz onto dry or damp hair  and gently pull through with your hands to get that straight from the beach look.
Keywords: sea salt hair spray, sea salt spray, beach hair