Let's discuss getting rid of that eczema flare up with the power of oats! Yes, you can use oatmeal for eczema treatment.
Eczema (Atopic Dermatitis) is a skin condition that causes red, itchy, and dry skin. It can be very difficult to treat. Flare ups are uncomfortable and even painful for those who have it. Sufferers also often feel ashamed of exposed outbreaks. Eczema symptoms can be a serious health issue.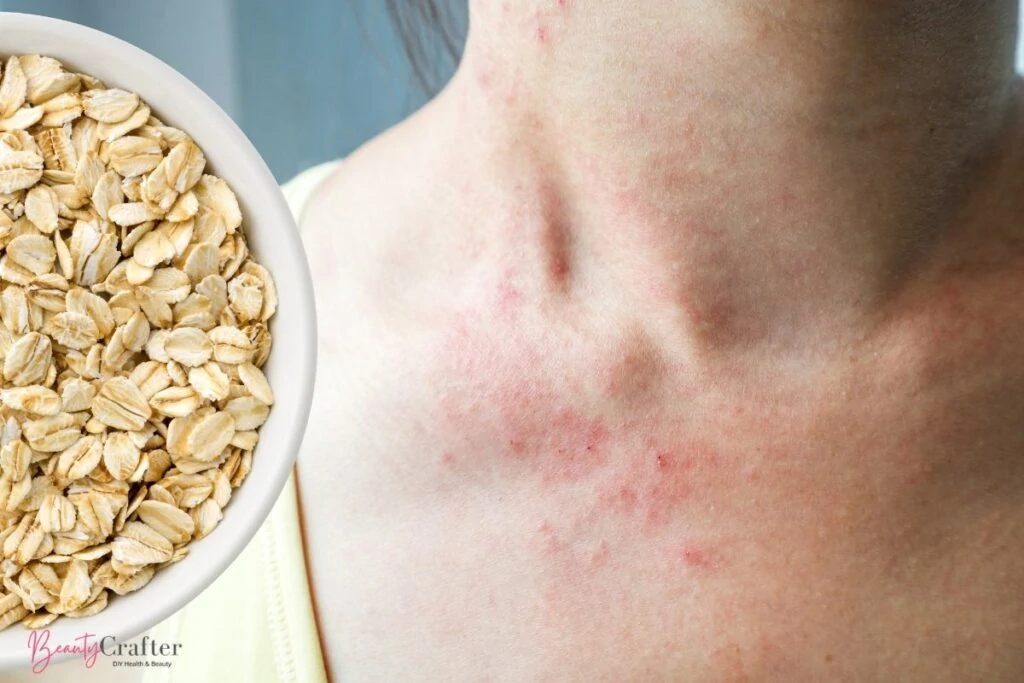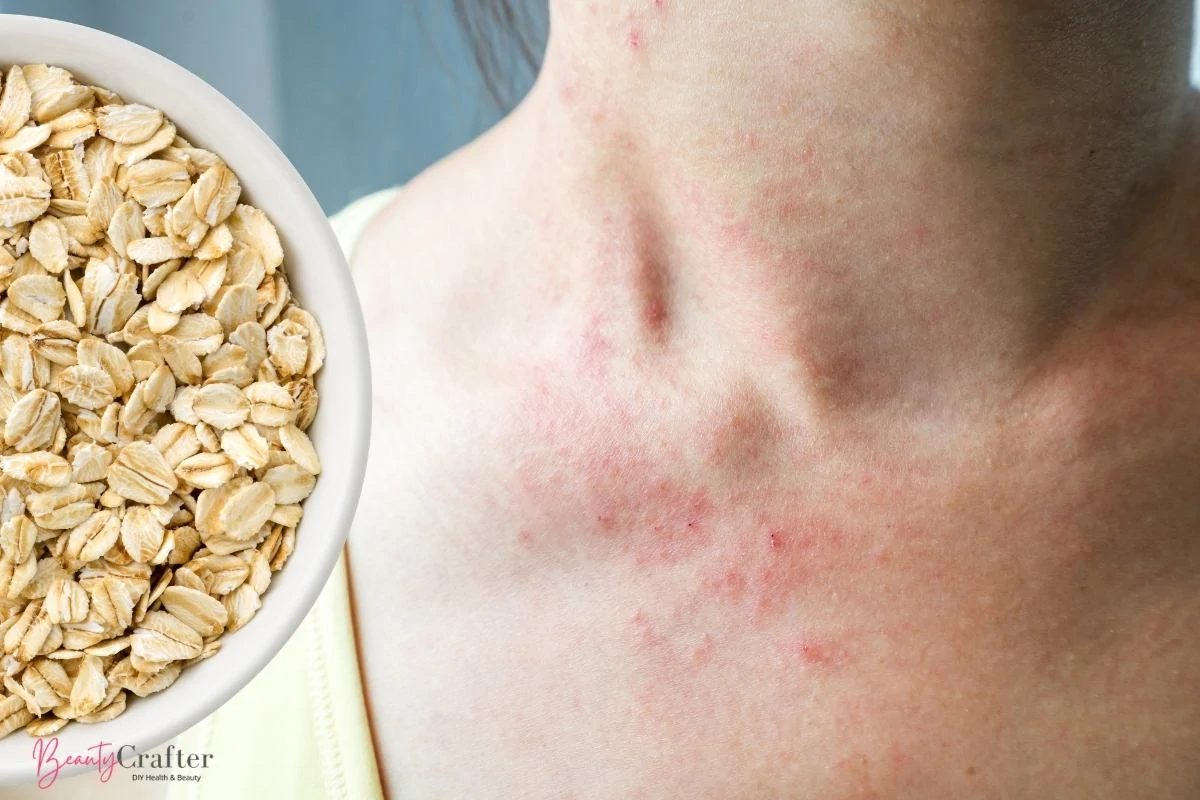 While there is no cure for eczema, fortunately there are many natural remedies that can help. One of the most effective ingredients used to treat eczema is oatmeal. It is a good choice for adults as well as children. Learn how to to relieve your eczema naturally with oats.
Oatmeal is a Natural Remedy for Eczema
Oatmeal is a natural remedy for eczema, contact dermatitis and other irritating skin conditions. Treating eczema-prone skin with oat products not only soothes the condition, but will protect skin as well.
This is not just anecdotal folk medicine remedies for eczema, there are proven clinical benefits to oat grains for a wide array of acute and chronic conditions of the skin. It brings soothing relief of itchy skin and the protective barrier ground oatmeal leaves behind blocks out further irritants. [ref]
Oatmeal Baths for Eczema Relief
Oat baths and oatmeal lotion can aid in relieving eczema symptoms, without negative side effects. Taking an oatmeal bath can help keep the skin smooth and hydrated. It is also good for all skin types.
Not only do the soothing properties of bathing with oats feel good on dry patches of skin, but an oatmeal bath for eczema can make your entire skin softer and more elastic. The protective barrier the compounds in ground oats provide emollient therapy and reduce water loss of the skin.
Oats actually have anti-inflammatory activity when used on inflamed, dry, and itchy skin dermatoses. [ref]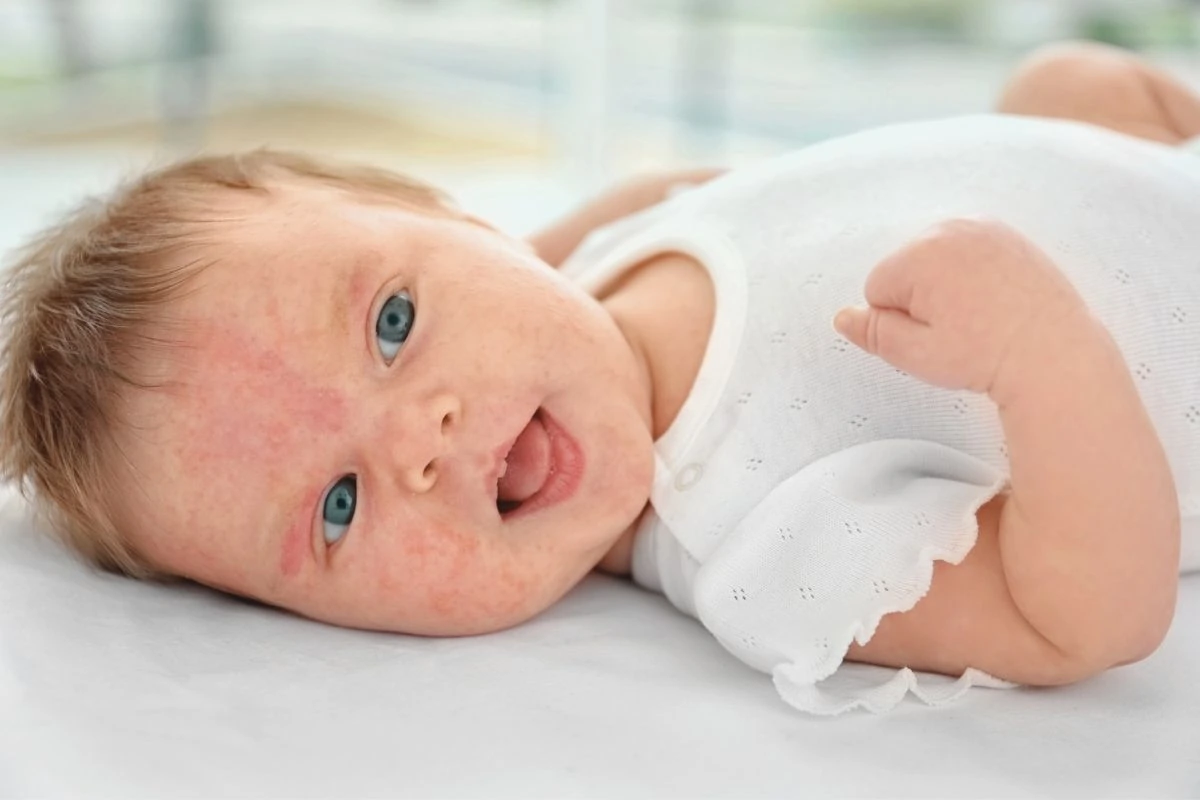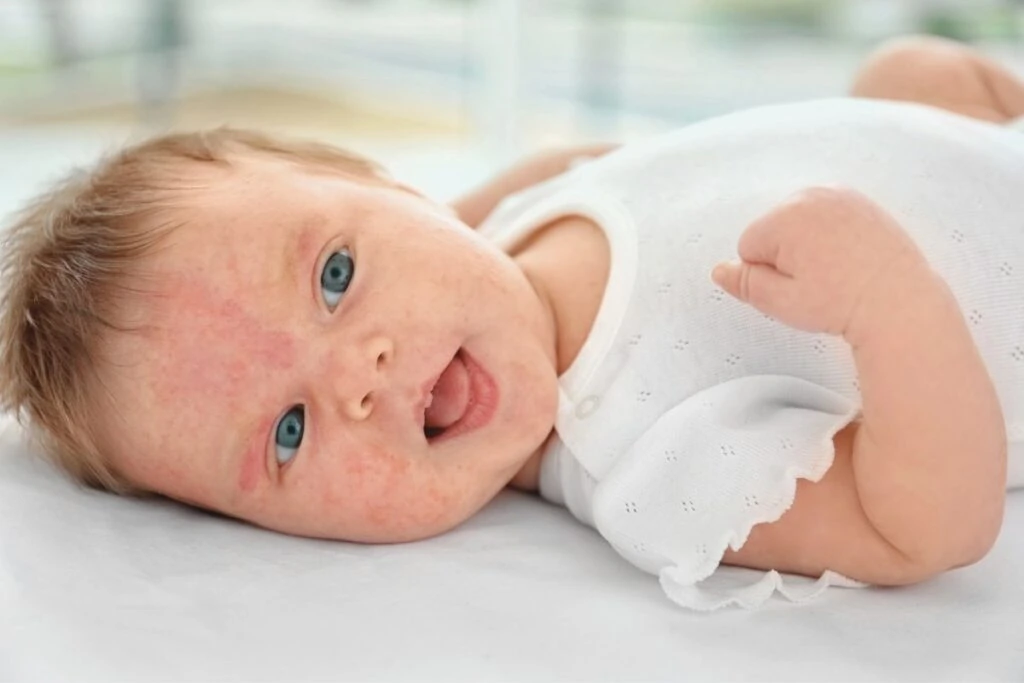 Babies and Children
Baths are a great way to help babies and children with eczema-prone skin. A lotion or cream with colloidal oatmeal can be applied to any patch of skin that is inflamed after the bath for more concentrated treatment. Both the American Academy of Dermatology and the National Eczema Association recommend oatmeal baths for babies with eczema.
Colloidal Oatmeal Benefits for Eczema
Colloidal oatmeal is a fine powder that can be used as an easily spreadable paste, as a warm water bath or in a lotion to ease irritated skin from eczema. It is simply finely ground outs, so it is safe for sensitive skin.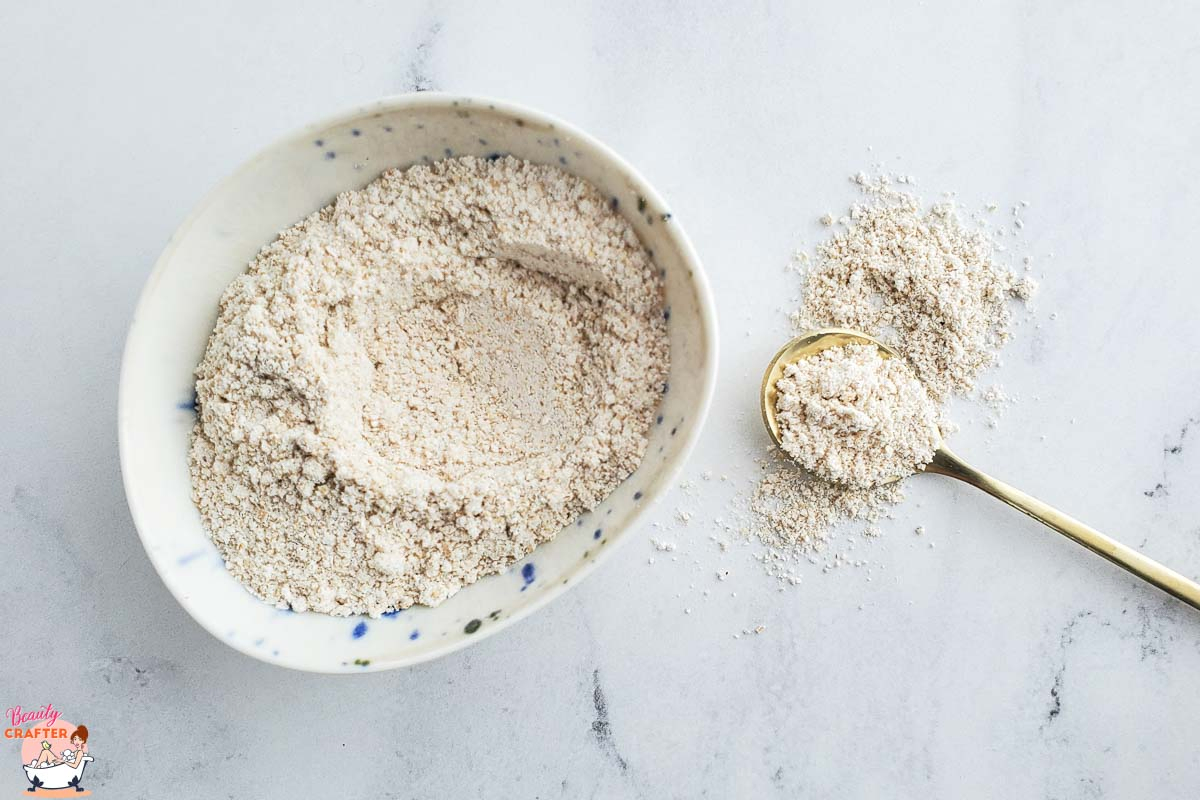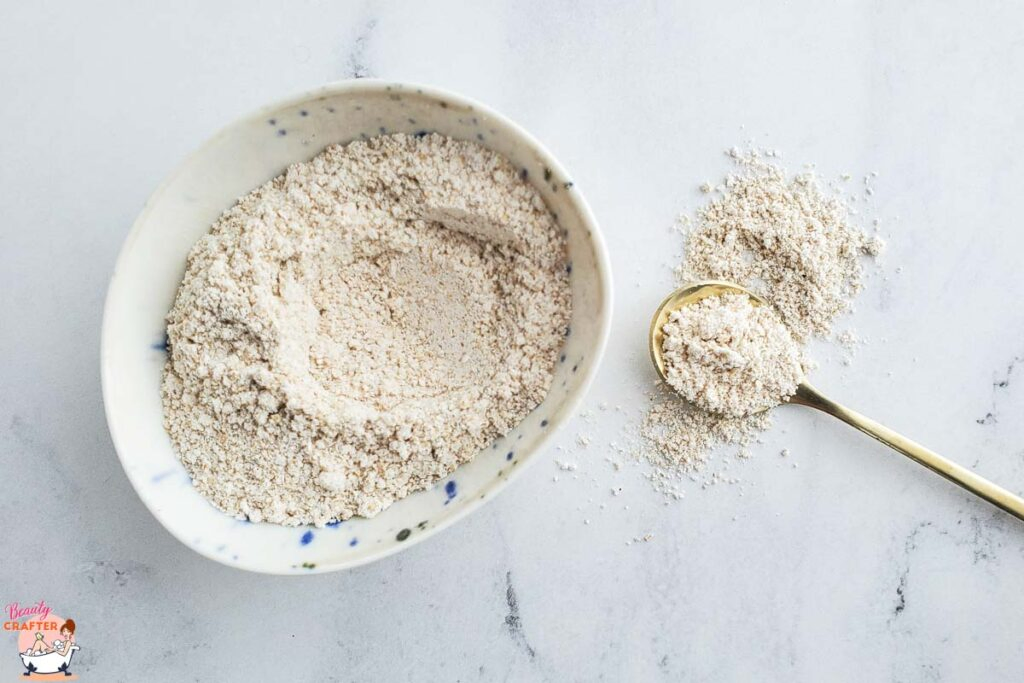 Colloidal oats are ideal for baths. The fine ground oatmeal can simply be added to warm bath water or teamed with baking soda, Epsom salts or essential oils for an even more effective treatment of itchy eczema. If suffering from a severe eczema flare up a colloidal oatmeal bath in cool or lukewarm water is suggested. Hot water can make eczema worse.
This ground form of oats is also what goes in making cream for eczema. At the end of one study, just a 1% colloidal oat eczema cream was proven to significantly improve skin pH, skin barrier function, and skin hydration. That is pretty amazing! [ref]
Final Word
In conclusion, this moisturizing natural ingredient should be in the arsenal of anyone who needs to alleviate the itching skin and inflammation of eczema. It soothes and protects skin from further irritation or infection, while being free of artificial compounds.