Ceramides are essential fatty acids and an important part of skin care. Our skin itself is partially comprised of natural ceramides. They help bond our skin cells together and are important in maintaining our natural skin barrier, while preserving the moisture and natural oils healthy skin requires.
A healthy ceramide level is essential for maintaining a healthy protective skin barrier, maintaining moisture and overall skin health. This article will help you understand what ceramides are, why they work, where to find them and how to use these amazing fatty acids.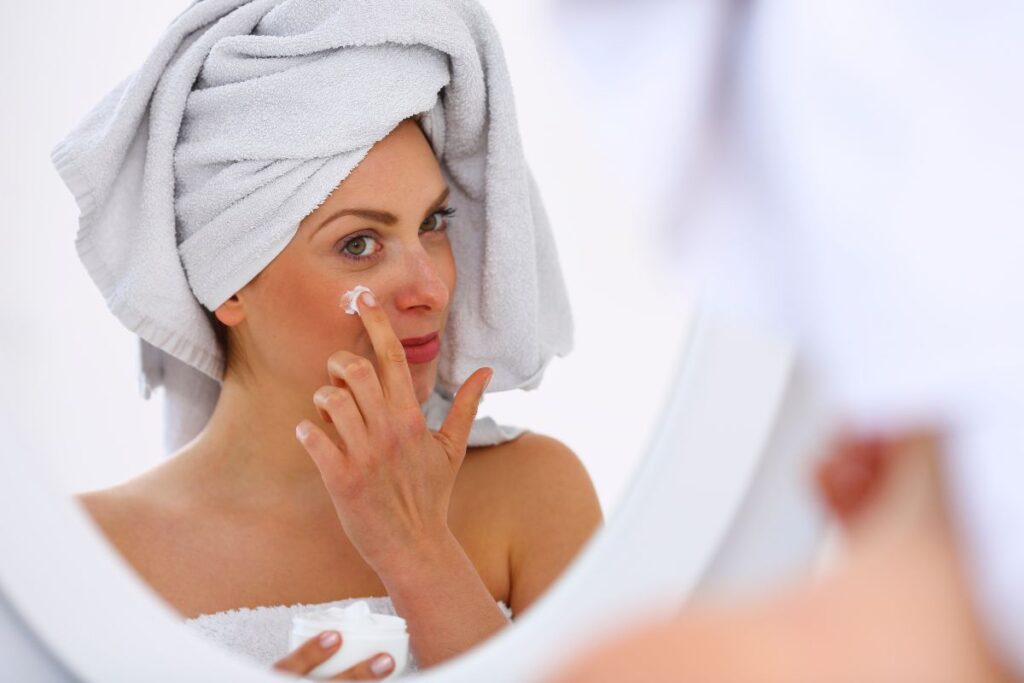 What are Ceramides?
Ceramides are a kind of fatty acid naturally present in our skin and part of our skin's natural moisturizing systems. They make up about 40-50% of our skin's stratum corneum, the outermost layer of our dermis. (ref) This layer is our skin's first line of defense against environmental damage.
Ceramides are particularly important to the structure of the protective barrier of the skin, they seal and help retain it's moisture. Ceramides are found naturally in skin. However as we grow older our skin actually produces less of these ceramides. This decreases our layers and leads to thinner dryer skin, prone to wrinkles.
Our skin type and skincare routine have a direct impact on our skin's natural barrier and the impact that this barrier has on our health. The basis of a healthy skin is the stratum corneum and stratum spinosum giving our skin an incredibly protective skin barrier as well as keeping moisture in and preventing transdermal water loss. (ref)
Other skin care ingredients such as retinol, hyaluronic acid and salicylic acid help increase ceramide levels in the skin's composition. This helps to strengthen and repair the epidermal barrier which helps to keep it healthy.
Tip: A great budget way to enhance your skin's barrier function and have healthier hydrated skin overall is to make your own Hyaluronic acid. A simple oatmeal bath is also beneficial.
What do ceramides do for skin?
There are many benefits to ceramides in skin care. To start, they help restore the skin barrier and bond skin cells together. Replenishing ceramide levels will not only repair the skin barrier function, it will help reduce the appearance of fine lines and wrinkles, as well as increase skin hydration and overall skin texture.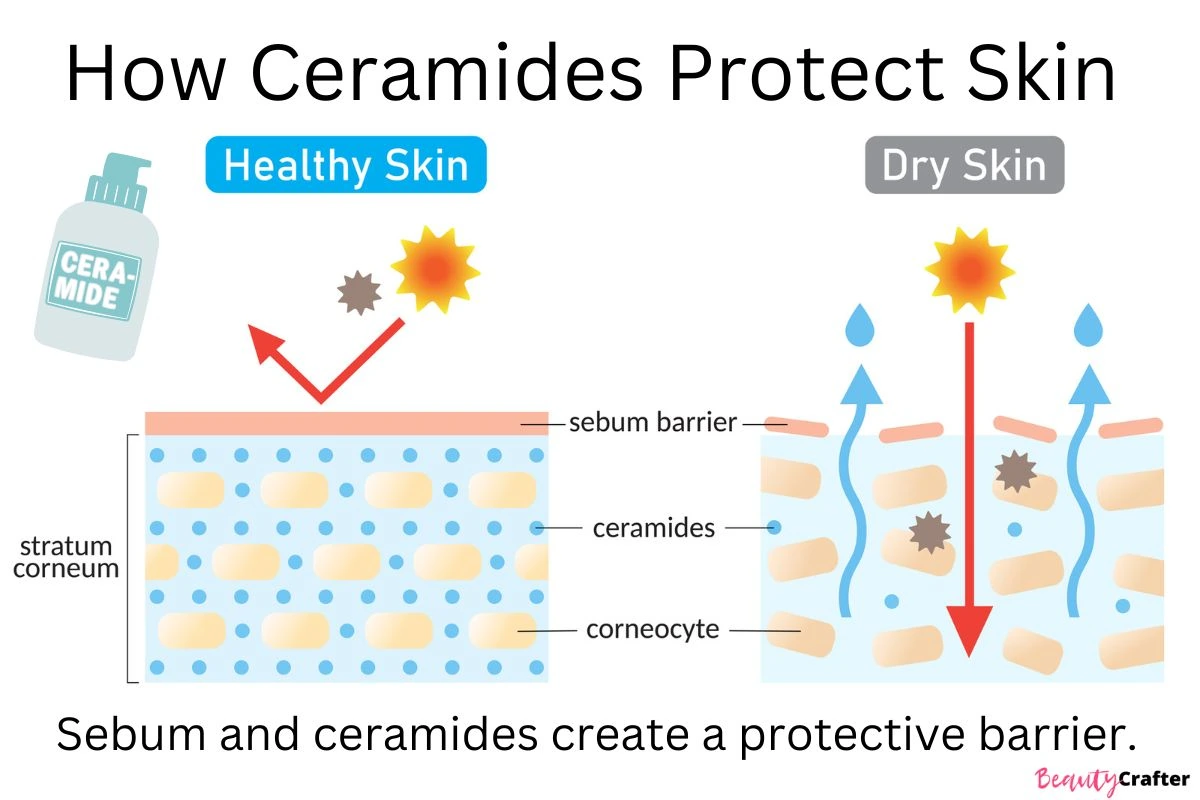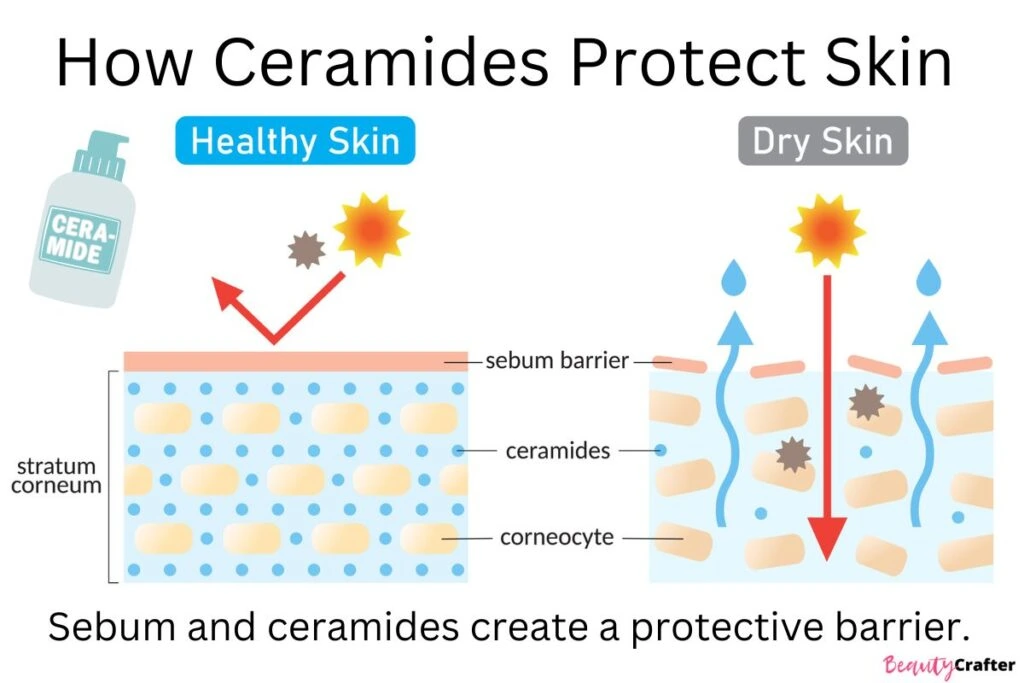 Ceramides work wonders for all skin types, even sensitive skin. These fatty acids are gentle enough for both baby's skin and thin fragile older skin. They are actual known to soothe skin, For this reason ceramides are a critical part of any good skin care routine.
By using a cosmetic cream, serum or moisturizer that contains a high volume of ceramides you can reduce or eliminate dry skin, fine lines and wrinkles. Use will also help protect the skin from environmental damage.
Ceramides and Skin Conditions
The function of ceramides in maintaining a healthy skin barrier and skin function is also reflected in the skin conditions that occur when levels are depleted. When you don't have enough ceramides in your skin the skin's surface becomes prone to dermatologic diseases such as atopic dermatitis, psoriasis and contact dermatitis. (ref)
Using a ceramide cream formulated to treat these conditions can aid in healing.
Aging and Ceramide Depletion
Our skin's natural ceramide production reduces as part of the natural aging process, as levels of ceramides drop it can lead to very dry skin with loss of tone, as well as fine lines and wrinkles. There is hope though, ceramide skin care products can go a long way toward maintaining healthy skin tone as we age.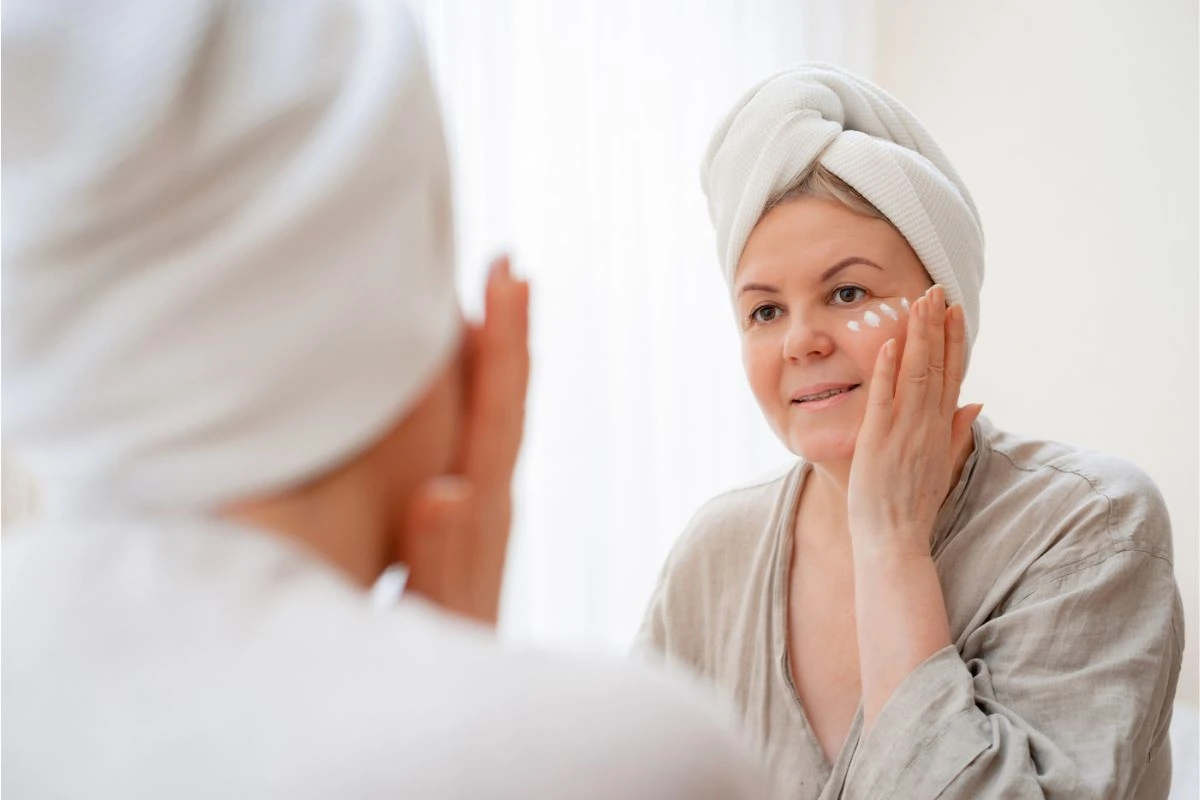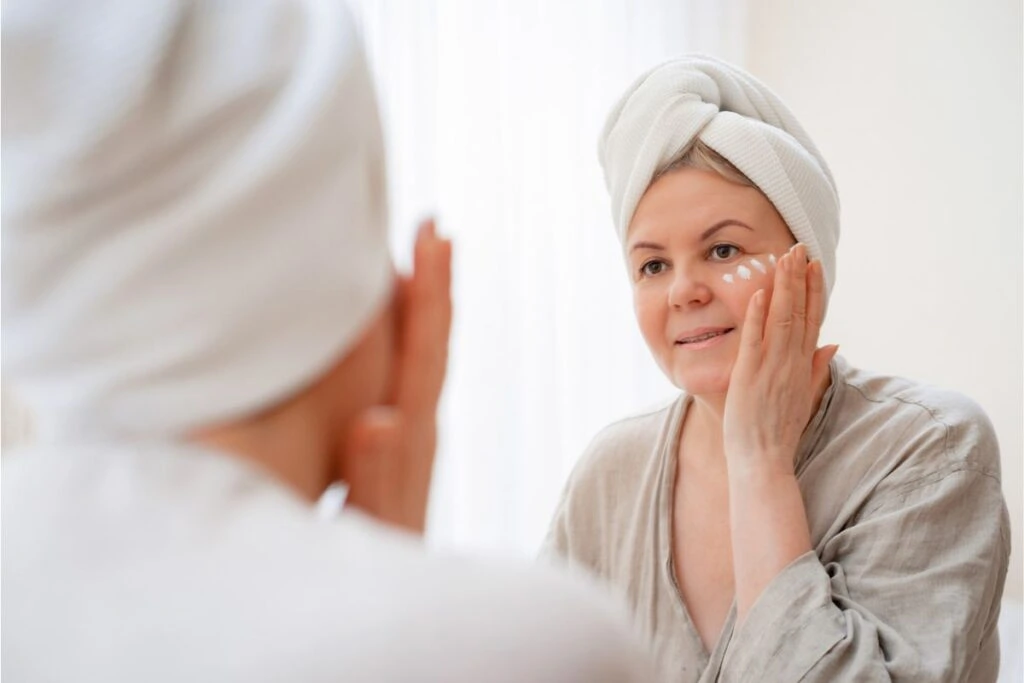 Both lifestyle and age play an important role in our skin's ceramide levels. Environmental stressors, such as exposure to UV sunlight and environmental toxins add up over time. The daily pollution human skin is exposed to is of course greater in New York city than the suburbs, but it all adds up no matter where you live. While environmental factors do accelerate natural aging, the good news is we can limit the damage with good skincare products and nutrition.
Applying topical ceramides will create a protective layer and reduce transepidermal water loss, reducing visible signs of aging by keeping skin plump with moisture. A simple ceramide cream application will replenish the skin's natural barrier, soothe irritated skin and combat moisture loss. All so important for maintaining the health and elasticity of aging skin.
Eat Your Ceramides
While the quickest way to benefit from ceramides is topical application with a cream or serum, ingesting them in your regular diet is also important. Ceramide supplements are available, or you can simply make sure you include these foods in your diet.
Dairy products and eggs have the highest concentrations of ceramides.
For plant based, phyto-ceramides, soybeans are the best source.
Other sources to look to are; wheat germ, brown rice, white peach, coconut, sesame, peanuts and spinach.
Finding the Right Ceramide Cream
Use of ceramides while caring for our skin's health is important, but how do you find the right product? A good ceramide cream should contain a blend of ceramides, essential fatty acids, and cholesterol. These ingredients help to restore the skin's natural barrier and protect it from environmental hazards such as sun damage.
When looking for a ceramide cream, read the ingredients list carefully to make sure it contains all three of these essential ingredients. Also look for other beneficial ingredients such as antioxidants to fight free radicals, peptides, and hyaluronic acid. These can help to further nourish and protect your skin.
Look for ingredients such and jojoba oil which is extremely high in ceramides. Safflower, grapeseed and hemp oil are also excellent sources. Products featuring oats or goat's milk are good choices too. Rosehip oil and Argan oil are high in linoleic acid which the body uses to generate ceramides.
It is also important to consider your skin type when selecting a ceramide cream. If you have dry or sensitive skin, look for a product that is specifically formulated for those types of skin. For acne-prone or oily skin, choose a noncomedogenic oil-free formula that won't clog pores.
Finally, don't forget to check the expiration date on any product you purchase. Ceramides are best used within six months of opening the container in order to ensure maximum effectiveness. With these tips in mind, you can find the perfect ceramide cream for your needs!
Whether applying to the face, body or dry hands, or supplementing your diet with them, ceramides are worth having in your moisturizers. They can be an important part of maintaining the overall health of your epidermis.