A skin nourishing DIY Shaving Cream for women. This easy  homemade shaving cream recipe is scented with lavender and enriched with glycerine and fractionated coconut oil to moisten women's skin.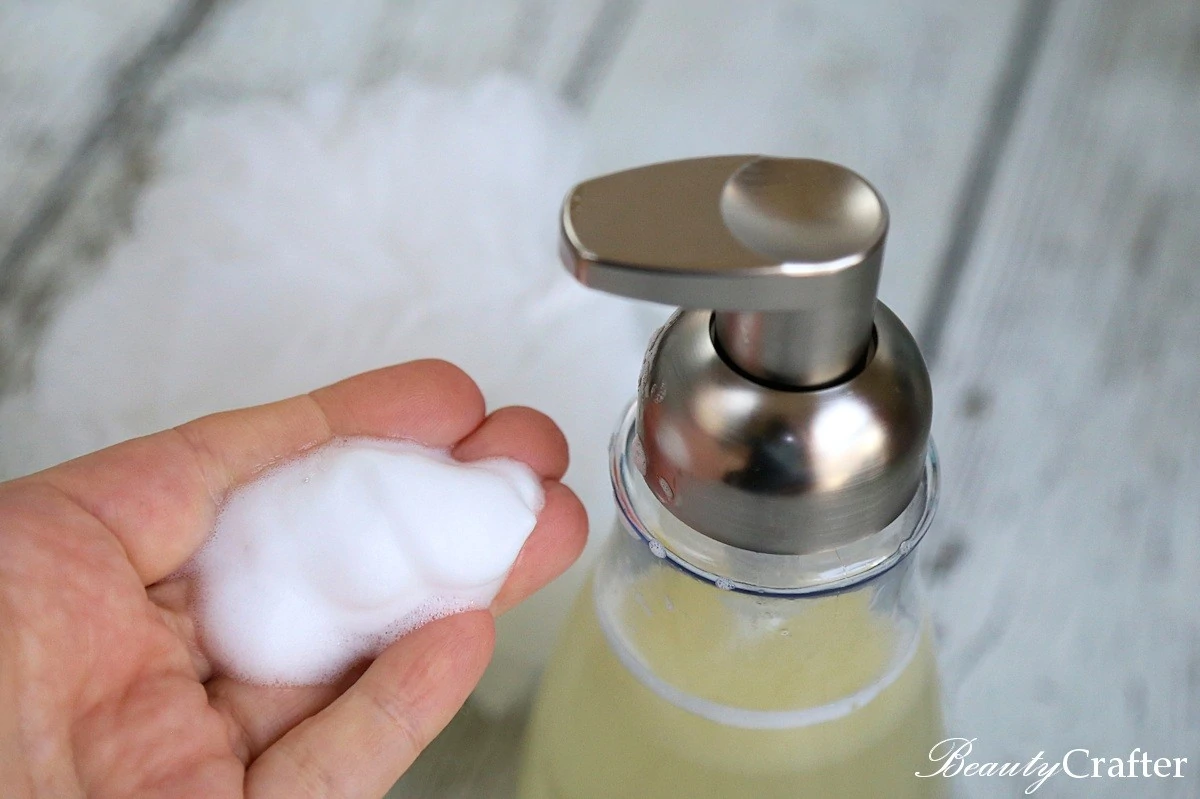 All that you need to transform the simple natural ingredients of this recipe  into a shaving cream is a good foaming soap dispenser
. The combination of ingredients creates a rich thick foam that leaves skin soft and assists in the shaving process. The ingredients have also been chosen for longer shelf life without preservatives. Full recipe with measures at bottom of article.
What's in this DIY Shaving Cream recipe?
Castille Soap
- biodegradable and nontoxic olive oil liquid soap often used as a base in natural soap formulations such as this shaving cream
Vegetable Glycerine
 - clear colorless and odorless.  Glycerine aids  in retaining skin's moisture.
Fractionated Coconut Oil
- this mostly medium-chain triglyceride coconut oil is highly saturated, has antioxidative effects, and remains liquid at even cooler room temperatures. It is very stable and not prone to rancidity as many oils are, thus this nourishing oil has a very long shelf life.  It is my go to choice for most homemade beauty products these days.
Lavender Essential Oil
- Besides the lovely soothing scent, it is also purported to have antiseptic and antifungal properties and has a general healing effect on the skin.
While this lavender scented DIY shaving cream recipe was created with women in mind, men can certainly use it as well. I'll be sharing a version better suited for the guys pretty soon though.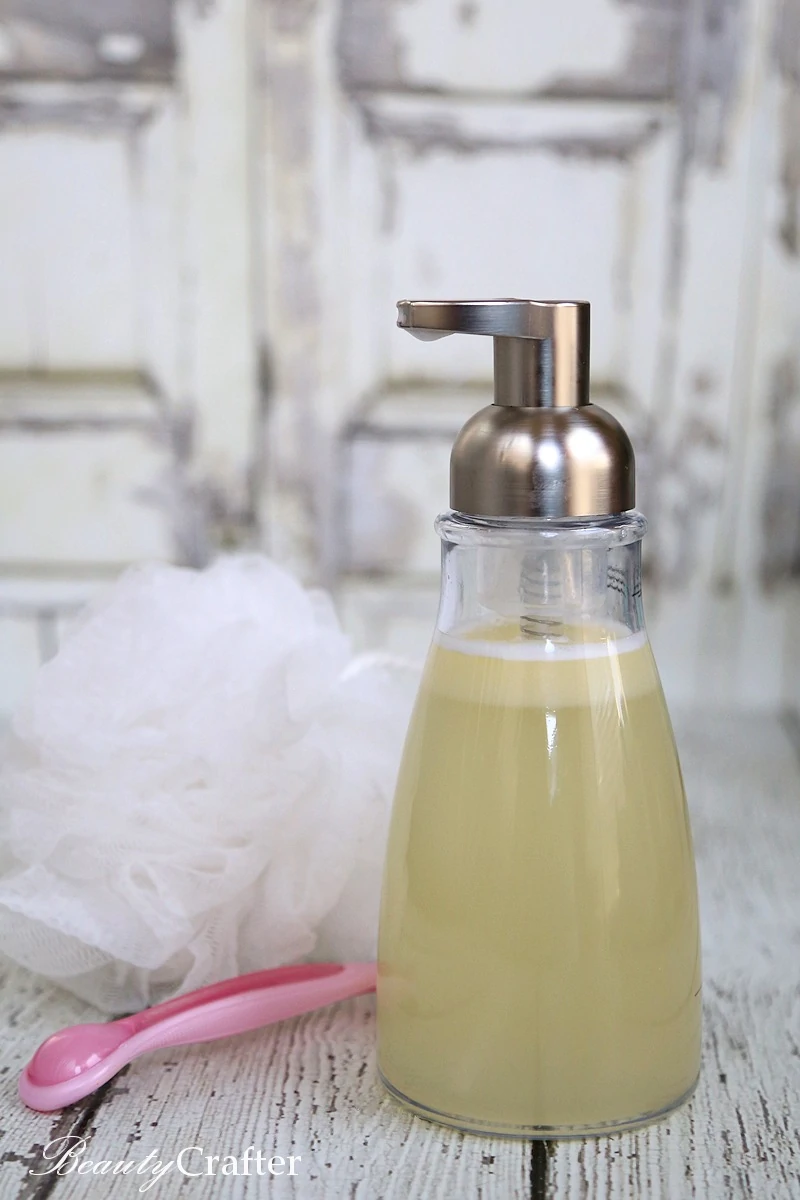 Print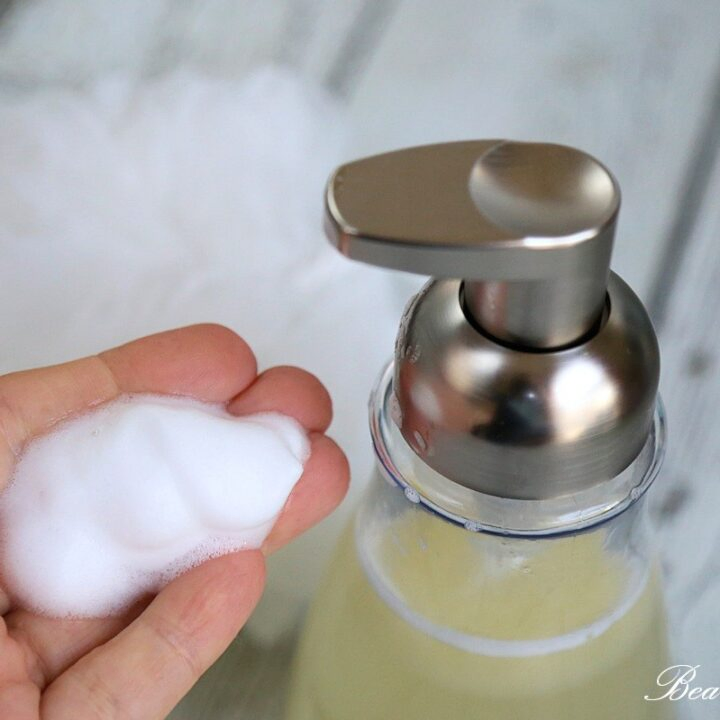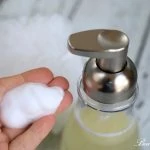 DIY Shaving Cream for Women: Easy Homemade Shaving Cream Recipe
---
Description
Here's how to make this simple nourishing DIY shaving cream for women.
---
¾ cup Castille soap
⅛ cup vegetable glycerine
1 tbs fractionated coconut oil
¼ tsp lavender essential oil
1 cup filtered water
---
All ingredients must be put in a foaming soap dispenser
. Gently shake before dispensing.
Notes
This DIY shaving cream has a long shelf life as none of the individual ingredients are particularly prone to spoilage.  If you substitute the fractionated coconut oil for another oil or add other ingredients this will significantly reduce shelf life.