Slather on a heaping dollop of this Apple Cinnamon Sugar Scrub and you will not only fall immediately into the embrace of autumn, but visions of mom's apple pie will also dance in your head. The recipe is easy to make and the finished sugar scrub makes an excellent DIY gift.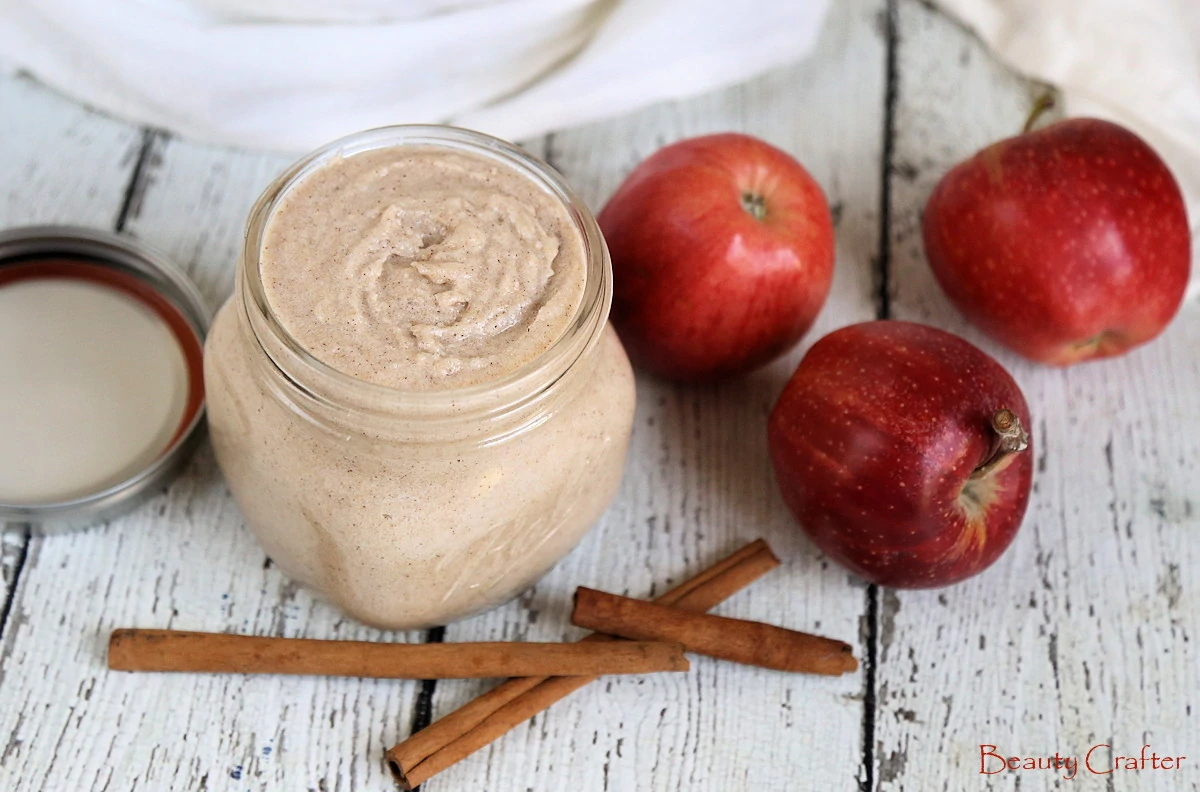 Apple Cinnamon Sugar Scrub: Making
When creating this apple cinnamon sugar scrub recipe, I purposely avoided using any apples so the scrub would not be prone to spoiling (those in the images are just props). Apple cider fragrance
was used, along with ground cinnamon
and some cinnamon oil
. between the light brown sugar and cinnamon the scrub ended out a pleasing cooked apple color anyway.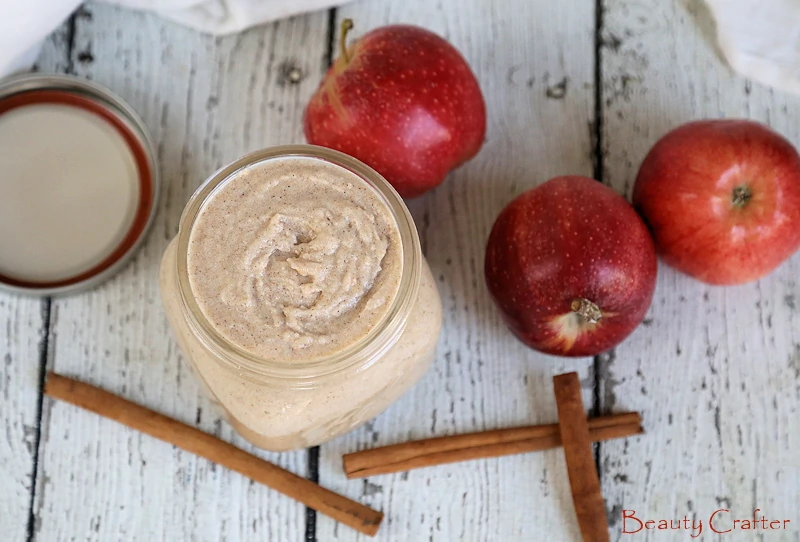 If you are making this as a gift, why not make my Apple Cinnamon Oatmeal Soap or DIY Lip Scrub to go with it. I promise they are both also quick and easy to make.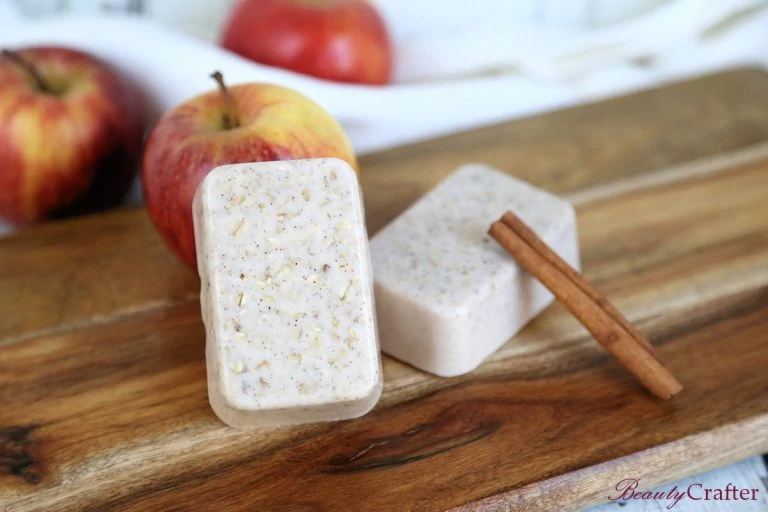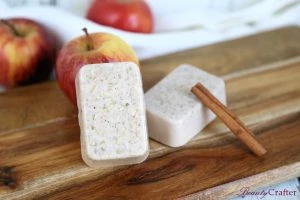 Grab Your Supplies!
The sugar
, light brown sugar
, and cinnamon
are quite likely in your pantry already. Just grab some refined coconut oil* and this box of fragrance oils not only has the two needed for this project, but also my Pumpkin Spice projects and a few upcoming ones.
Spice Set of 6 Premium Grade Fragrance Oils - Cinnamon, Harvest Spice, Apple Cider, Coffee Cake, Gingerbread, Pumpkin Pie - 10ml
Nutiva Organic Coconut Oil, Refined, 54 Ounce
*Make sure you get refined coconut oil. The unrefined has a strong coconut scent, which will distract from the desired scent.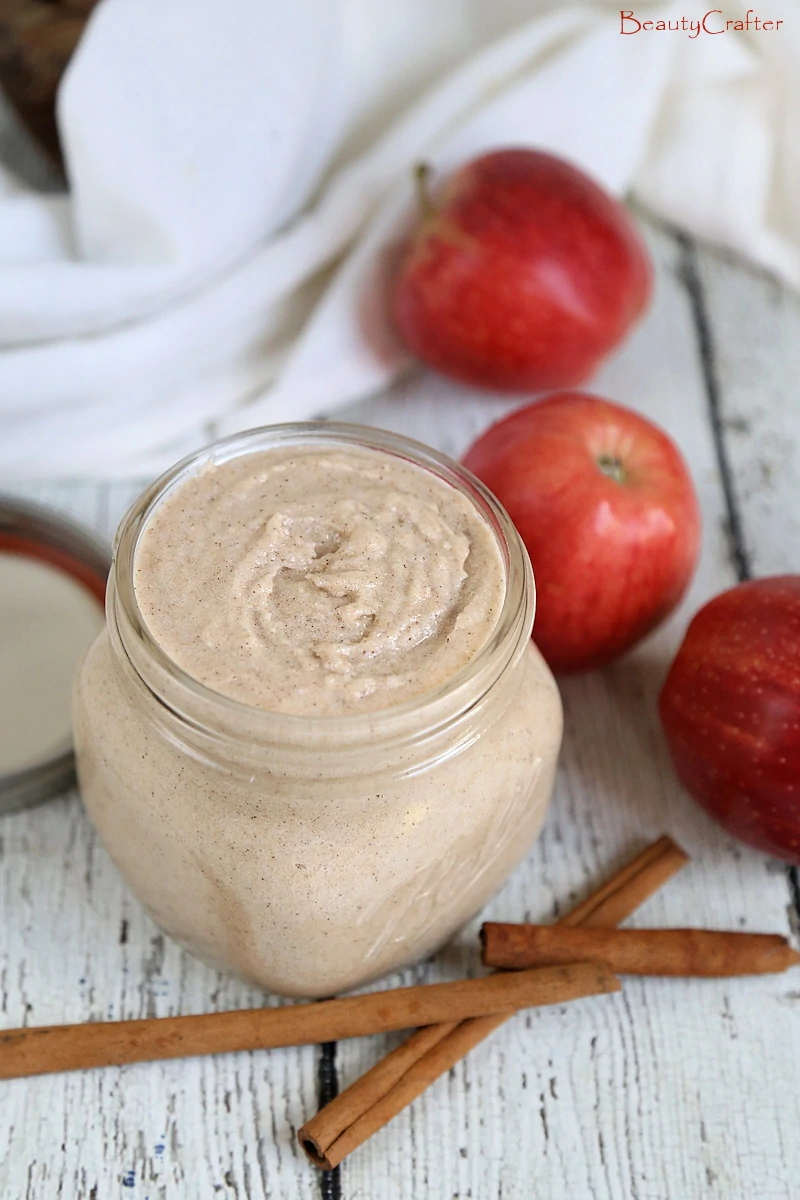 Print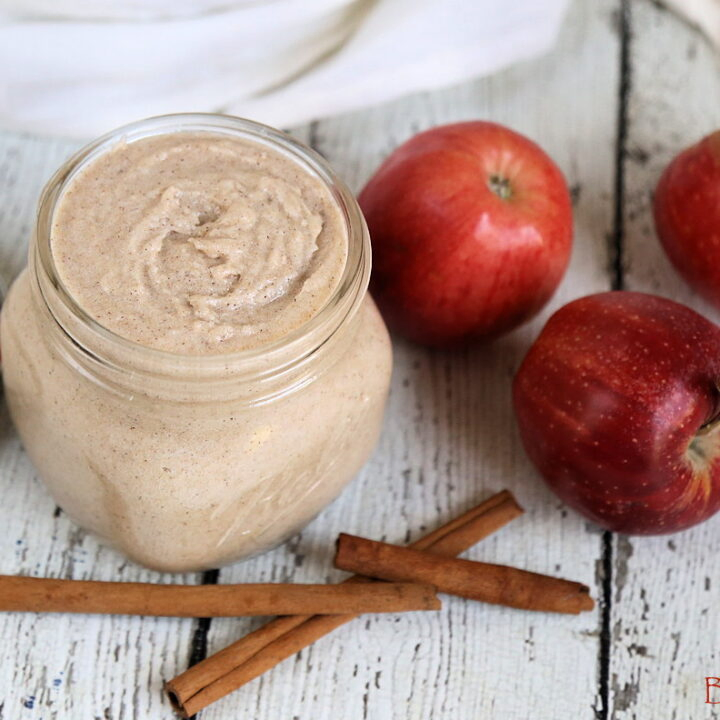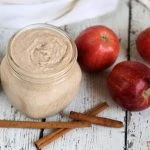 Apple Cinnamon Sugar Scrub Recipe
---
Description
This Apple Cinnamon Sugar scrub is a fragrant body scrub that will remove dead skin while moisturizing.
---
¾ cup

light brown sugar

¾ cup

sugar

½ cup

refined coconut oil

1 tsp

cinnamon

15

drops Apple Cider fragrance

10

drops Cinnamon fragrance (or essential oilone !important;margin: 0px !important;padding: 0px !important;height: 0px !important;width: 0px !important" src="https://ir-na.amazon-adsystem.com/e/ir?source=bk&t=bcrafter-20&bm-id=default&l=ktl&linkId=00bab87854fb0d6968ed9757ce22a20c&_cb=1505692301304" alt="" width="0" height="0" border="0" />)
---
first ensure your brown sugar is not clumpy. Break it up with your hands or if you have a mesh colander put it through that.
Mix the sugars and cinnamon, then add the coconut oil and fragrance.  Mix it up well.
Scoop the scrub into a pint sized jar and seal.