Apple Cinnamon Soap infused with soothing oatmeal is a fun and easy soap recipe to make in preparation for fall festivities. The fragrance of this soap immediately conjures a warm cozy bowl of apple cinnamon oatmeal.. yum!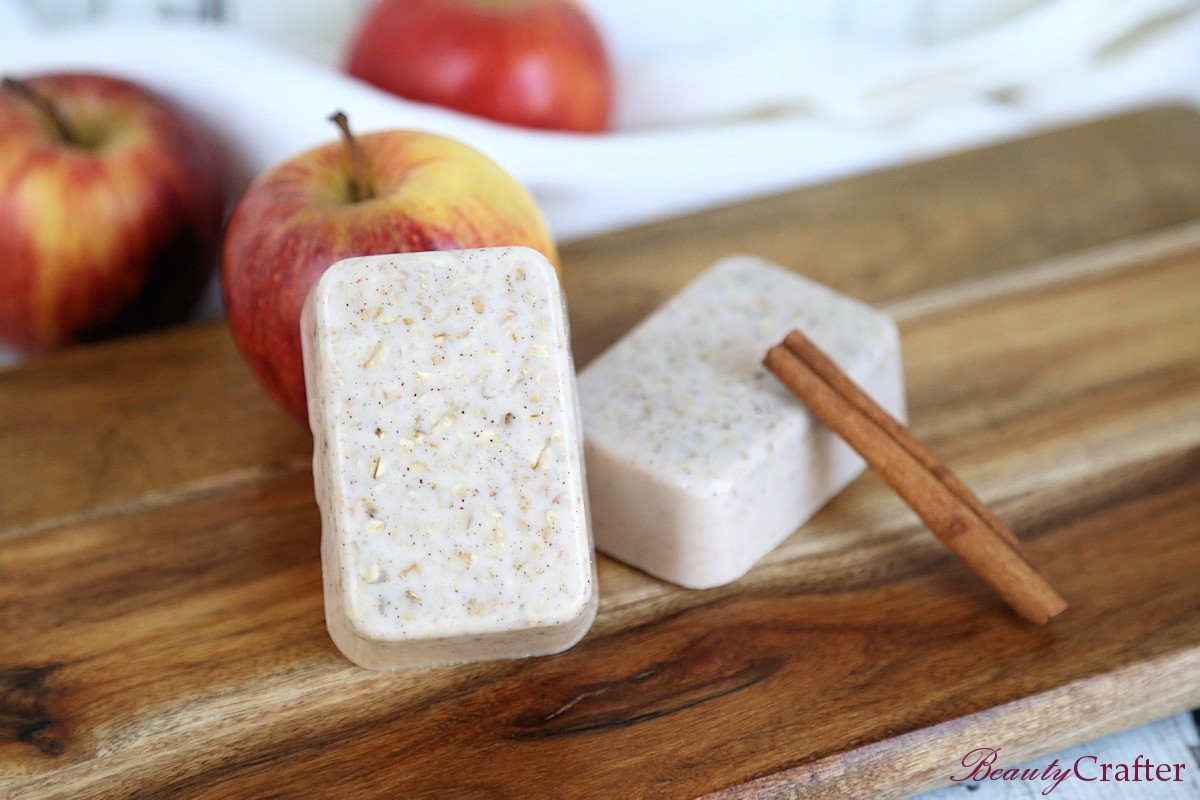 Besides the divide smell of the apple cinnamon soap, it also features a goat's milk soap base and oats, both of which are soothing and nourishing to the skin.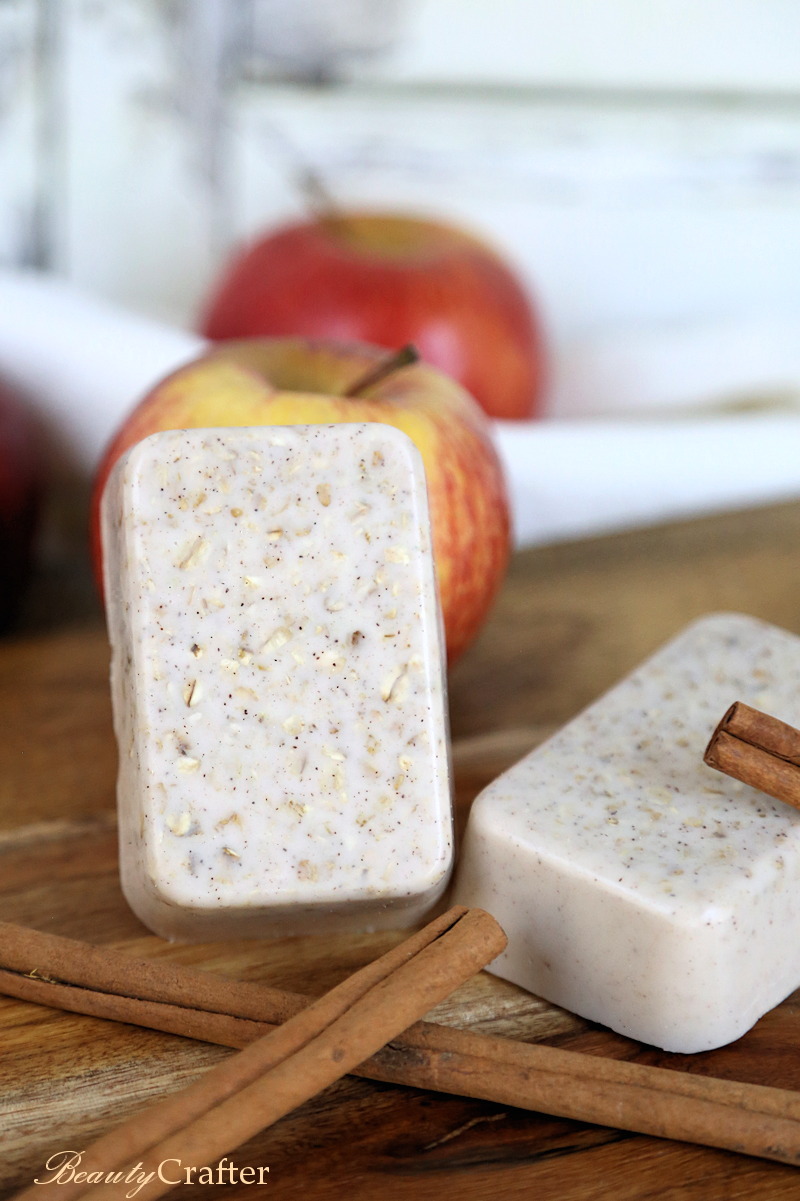 Making Apple Cinnamon Soap with Oatmeal
Making this Apple Cinnamon Soap only takes a few minutes, but makes a wonderful gift that looks carefully crafted.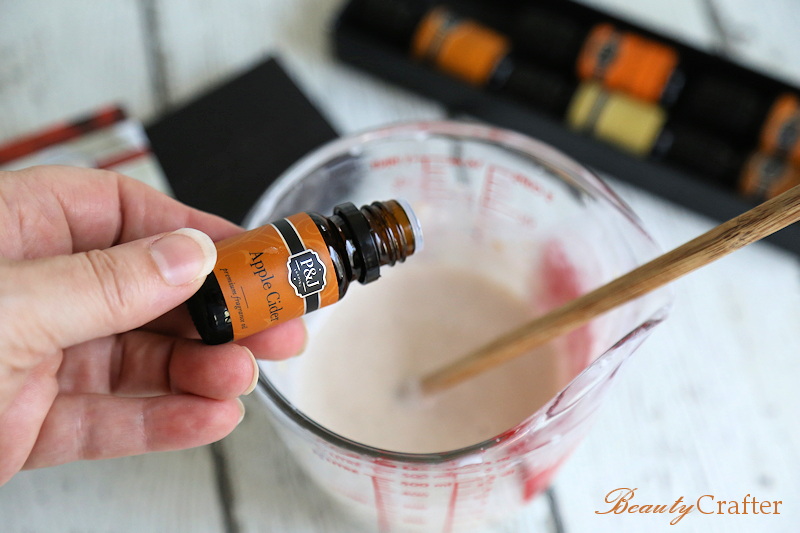 The P&J Spice Fragrance set
contains both the apple and cinnamon fragrances I used in making this oatmeal soap, and come with other great fall scents too that I will be doing projects with.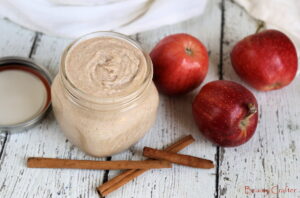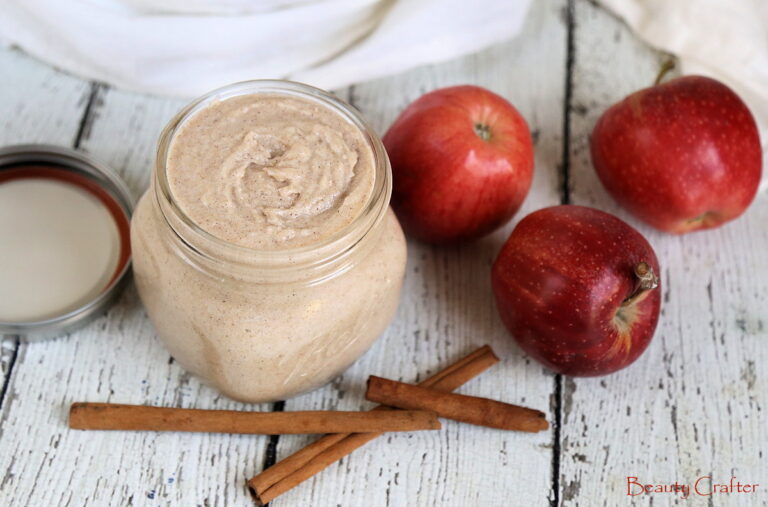 If you like the soap, why not make my Apple Cinnamon Sugar Scrub too! You could make a great gift basket.
Grab Your Supplies!
Everything except the quick oats and cinnamon.
Spice Set of 6 Premium Grade Fragrance Oils – Cinnamon, Harvest Spice, Apple Cider, Coffee Cake, Gingerbread, Pumpkin Pie – 10ml
Life of the Party Suspension Soap Base, 2-Pound, Goats Milk
Freshware CB-105RD 12-Cavity Petite Silicone Mold
Apple Cinnamon Soap Recipe
This soap recipe makes exactly 2 bars in the suggested mold.   (Double it up if you like, but I would keep the batches to 2-4 soaps to avid varying the amount of oatmeal in each bar too much, as it has a tendency to settle while cooling.)
Supplies
Directions
Cut and weigh the goats milk soap, then place in microwave safe measuring cup or bowl.
Add the cinnamon and microwave until soap base is melted. (roughly 30 seconds). Stir in the quick oats.
While still liquid, but slightly cooled, add the apple fragrance (too hot will dissipate it, the oats help cool it, so just wait 30-60 seconds).
Stir gently while pouring into mold to ensure uniform oat distribution, yet not create bubbles.
Cool until firm, then pop bars out of the mold.