If you are not familiar with colloidal oatmeal, it is time you became acquainted with this amazing natural ingredient. Not only will you learn what it is and it's benefits, you will also learn how to make your own colloidal oatmeal!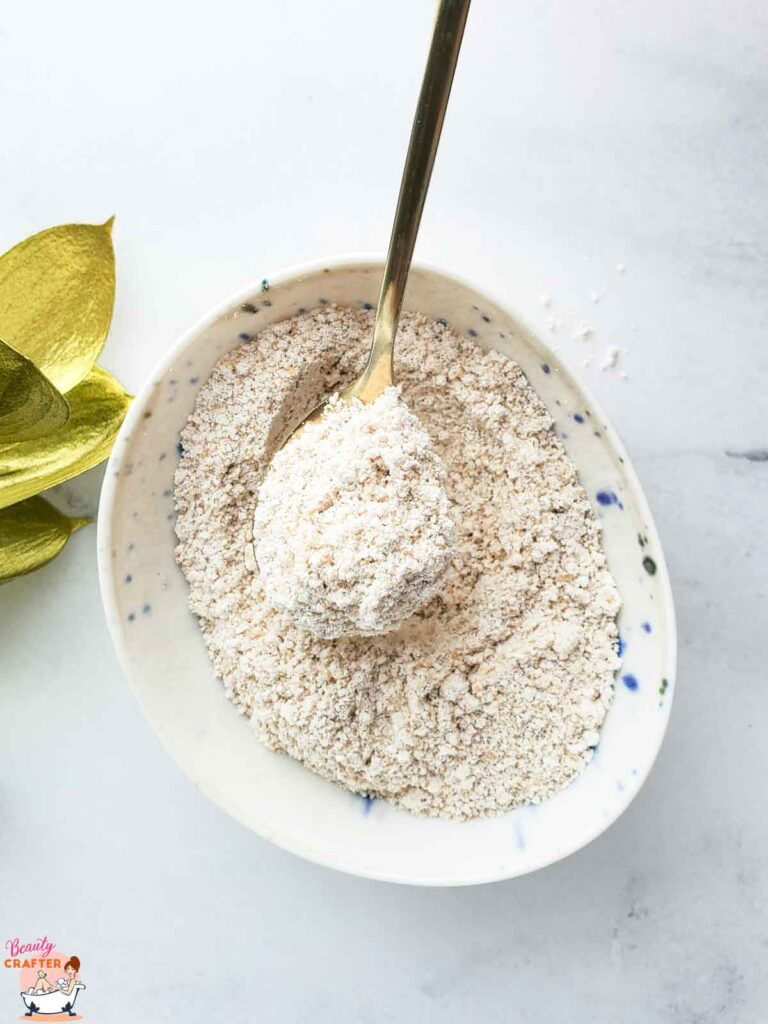 This gentle ingredient treats a wide array of skin conditions from dry skin and minor irritation to more serious ones like eczema.
You will want to add this ultrafine oatmeal to your beauty care routine. Whether you chose to purchase products or make your own, like my oatmeal face mask recipe below, it's so easy to do!
What is Colloidal Oatmeal?
Oats are finely ground into a powder to create colloidal oatmeal. This makes the beneficial emollient properties and other oat benefits easier to both coat your skin with and absorb.
The powdered oats are available commercially or can be easily made at home in just a couple minutes.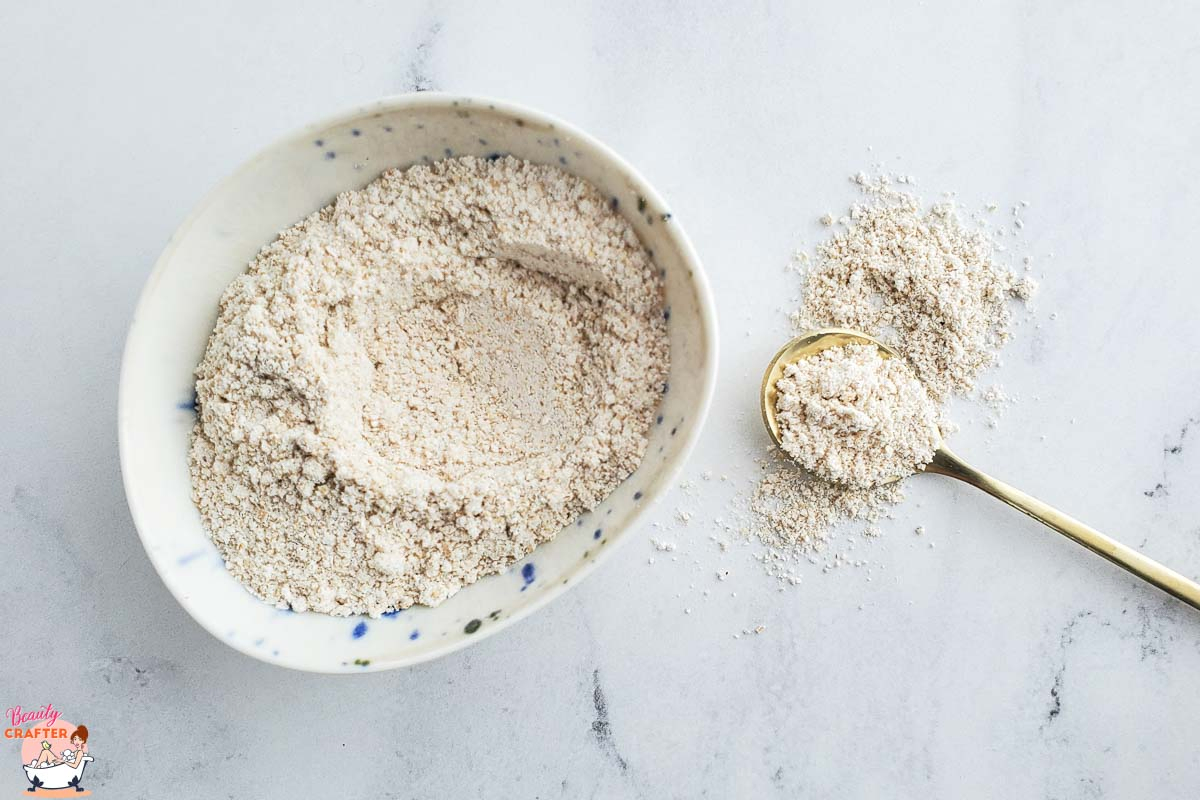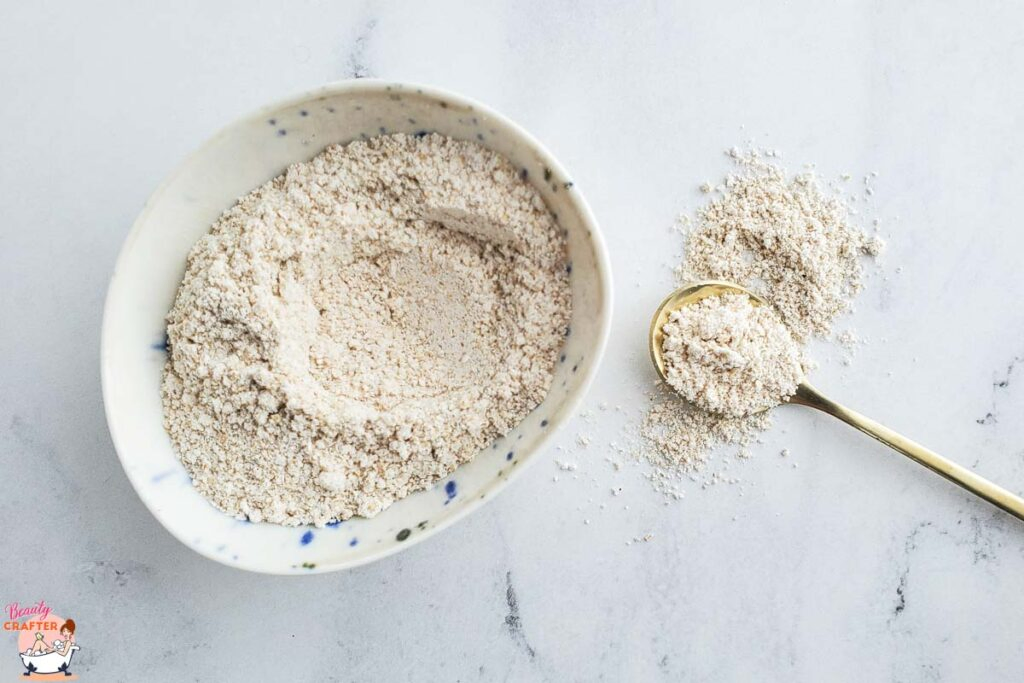 Benefits of for
Colloidal oatmeal powder is skin protectant that also soothes. If you have itchy irritated skin, this is the top active ingredient you should be looking for in a skincare product.
Antioxidant and Anti-inflammatory Activity
Ground oat grain has many antioxidant and anti-inflammatory properties.
Using colloidal oatmeal helps soothe irritated skin. The oats can help treat eczema and ease the symptoms associated with the skin condition. It also calms itchy skin from an allergic reaction.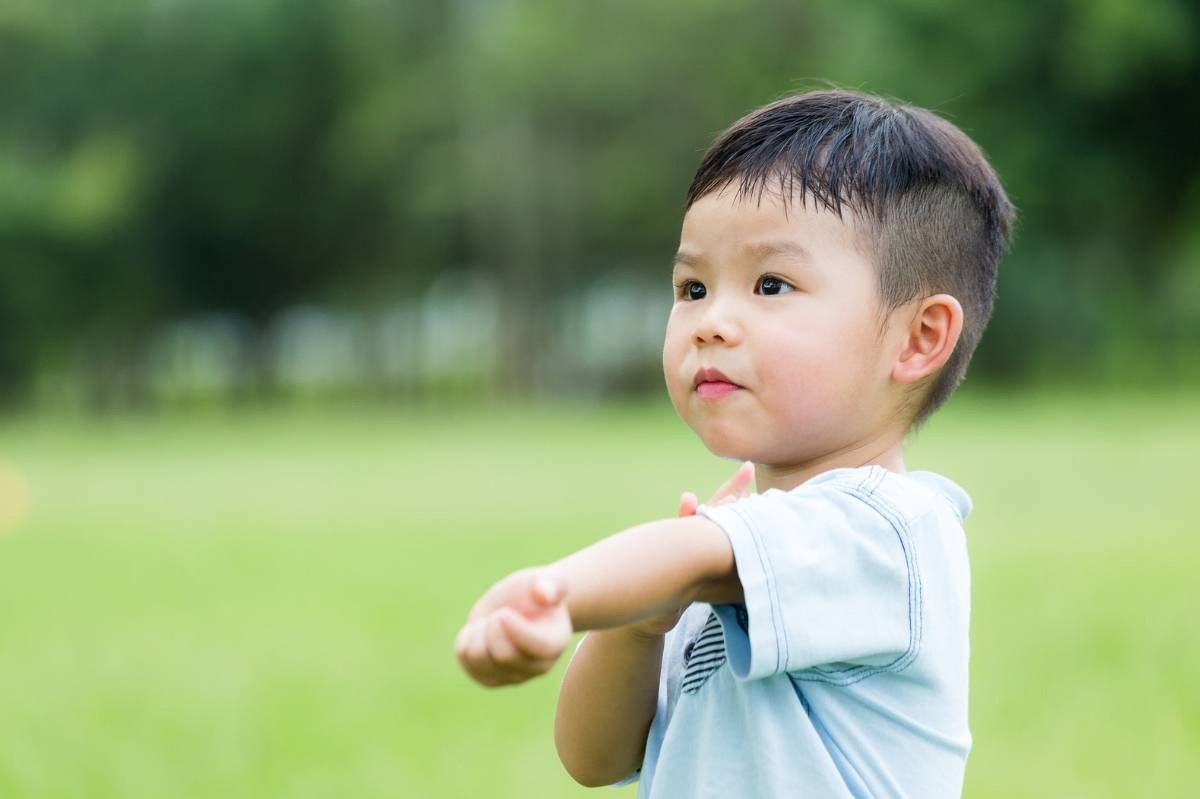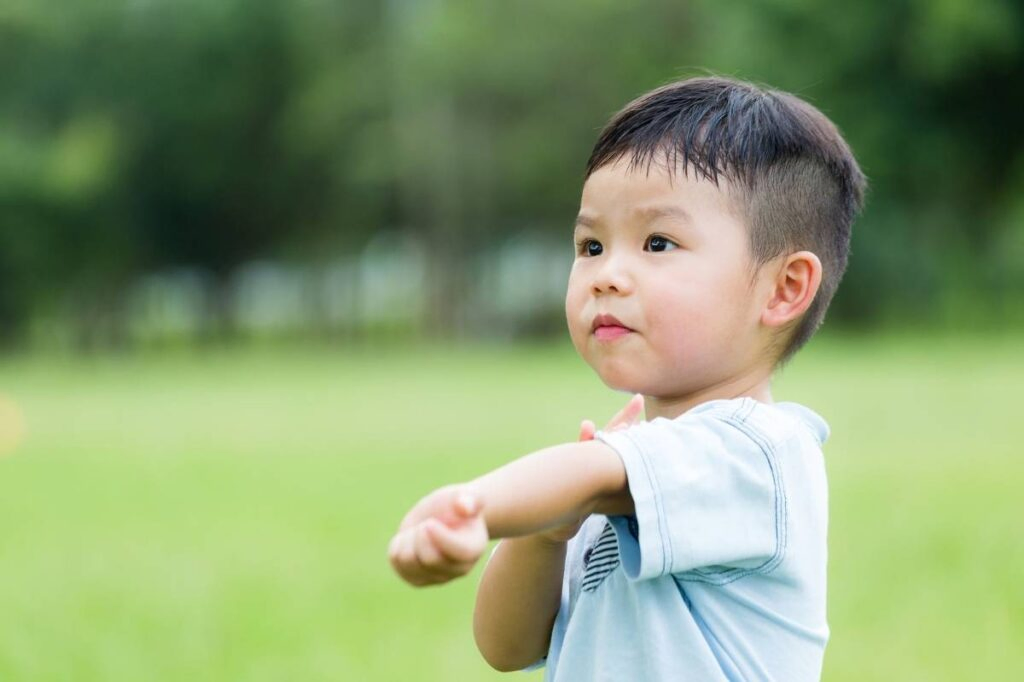 In the summer months, it aids in treating insect bites and stings. Reactions to skin irritants such as poison ivy are soothed too, as well as scratches and abrasions. It is also beneficial in easing the discomfort of sunburns [study] and aids in healing.
Moisturizer and Temporary Skin Barrier
Colloidal oatmeal is also a great natural hydrating moisturizer. The fine powder creates a protective barrier for sensitive skin and holds in moisture. It is often teamed with nourishing fats like Shea butter in creams and lotions for maximum effect.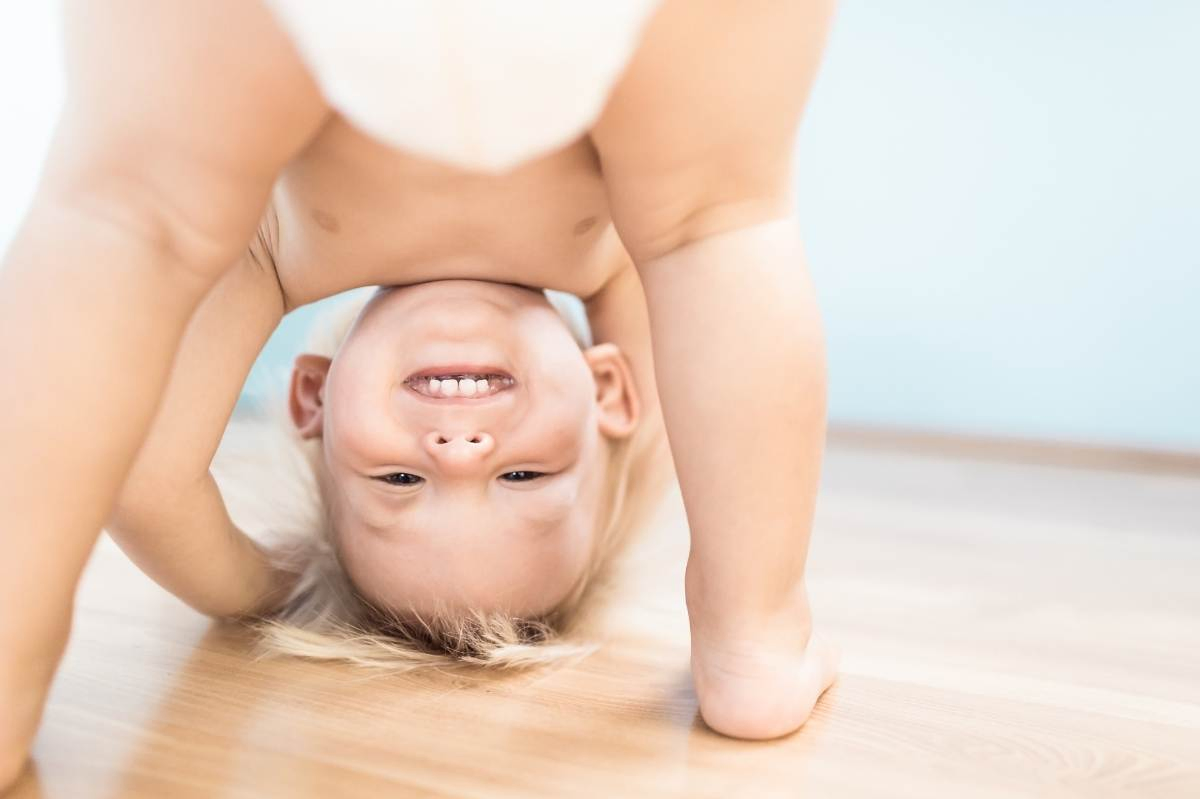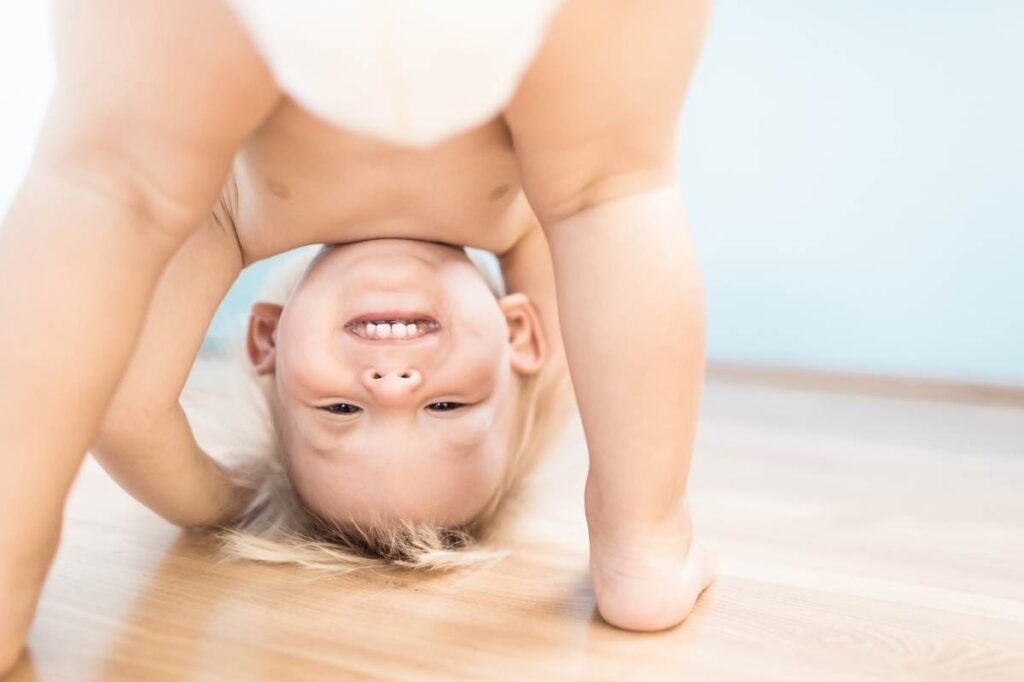 A colloidal oat bath or cream is great for treating the sensitive skin of a baby, when diaper rash strikes. The ceramides in oats can even create a skin barrier, so future soiled diapers don't aggravate baby's inflamed skin as much.
Emollients including ground oats can be helpful in treating atopic dermatitis in children due to the protective barrier they create on the skin. [study]
Polyphenols: Why Oats are so Effective in Skincare
Oatmeal has a wide range phenolic acids and avenanthramides present, and these become even more available for topical absorption when finely ground.
Ferulic acid is the most prominent of the phenolic acids. [study] This acid actually prevents UV damage and aids in the DNA repair after exposure. [study] Pretty amazing isn't it!
Avenanthramides are a big part of why oats are used in creams and beauty products. They fight free radicals, ease inflammation, suppress histamine, and even help plump up skin and reduce wrinkles.[study] They also serve as a skin protectant against the elements.
Use Colloidal Oatmeal
Colloidal oatmeal baths are a popular way to enjoy the soothing properties of this natural skin care ingredient. The finely ground oats dissolve readily in warm water baths. Being evenly dispersed in bath water allows it to ease dry itchy skin anywhere it may be.
See my Oatmeal Bath recipe, which teams the oats with baking soda and essential oils. Unlike a bath soak made with regular oats there is no need to bag the colloidal oatmeal to avoid drain clogs.
You can also make a simple oatmeal paste by mixing with water or a basic colloidal oatmeal cream by mixing it with coconut oil or whipped Shea butter. Apply this paste or cream to affected areas and leave on at least 20 minutes.
Add a few drops of a soothing essential oil, such as lavender, rose, eucalyptus, thyme or bergamot to make your mixture even more effective
Many natural skin care products containing colloidal oatmeal, such as lotion or cream are used to soothe inflamed skin. You can purchase or even make these products yourself. It is a great addition to a gentle soap or even shampoo.
Faq
How long does colloidal oatmeal last?
If kept cool in an airtight container, these ground oats can last over a year, even two.
Can colloidal oatmeal go down the drain?
Yes. These finely ground oats dissolve in warm water and won't clog your drain.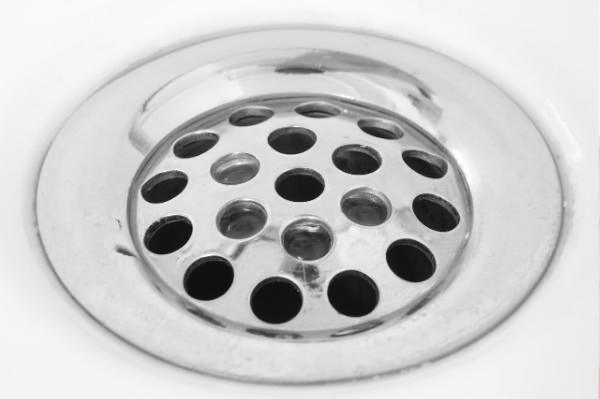 Can you use colloidal oatmeal everyday?
You can absolutely use it every day. Lotions and creams with it are often suggested to be applied twice daily.
Print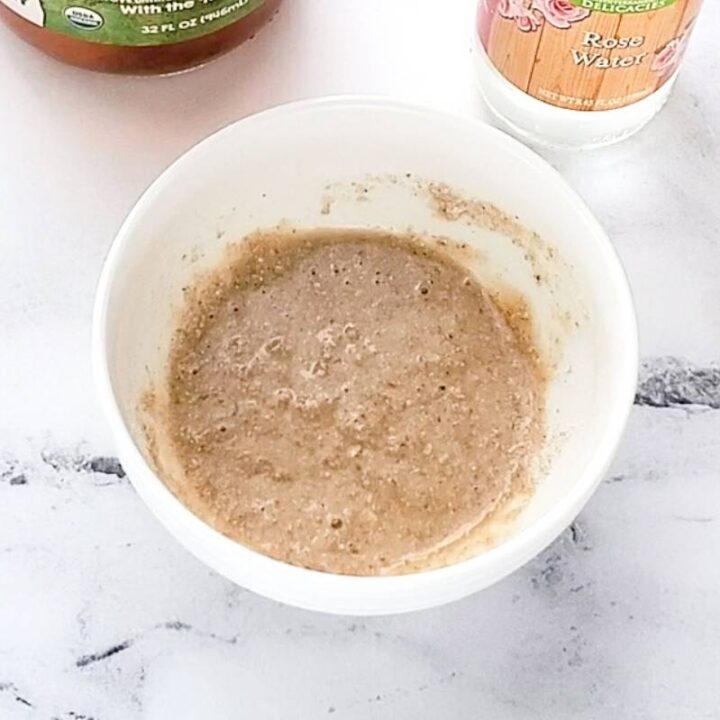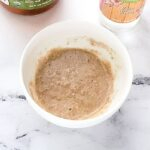 Oatmeal Face Mask Recipe
---
Description
This easy colloidal oatmeal face mask with honey, apple cider vinegar and rosewater is great for a wide array of skin types and skin conditions. I use it both on myself (early 50s) and my teen daughter.
---
2 tablespoons

colloidal oats (see article above to make your own)

1 teaspoon

apple cider vinegar

1 teaspoon

rosewater 

1 tablespoon

honey (approximate)
---
Mix the ingredients in a small bowl. 
How to Use the Face Mask
Apply to clean face, avoiding eyes. Leave the oatmeal face mask on until it is dry, at least 10 minutes.  Rinse with warm water while gently massaging it off in a circular motion. This acts as a very mild exfoliant. Once it is all off gently pat dry with a fresh towel.
Keywords: colloidal oatmeal, oatmeal face mask