Yes you can make your own homemade lip scrubs. I'll show you how to make these exfoliating and moisturizing scrubs, along with an easy recipe.
Exfoliating your lips with this natural DIY beauty product, will leave them healthy, smooth and soft. You'll have your best looking lips ever!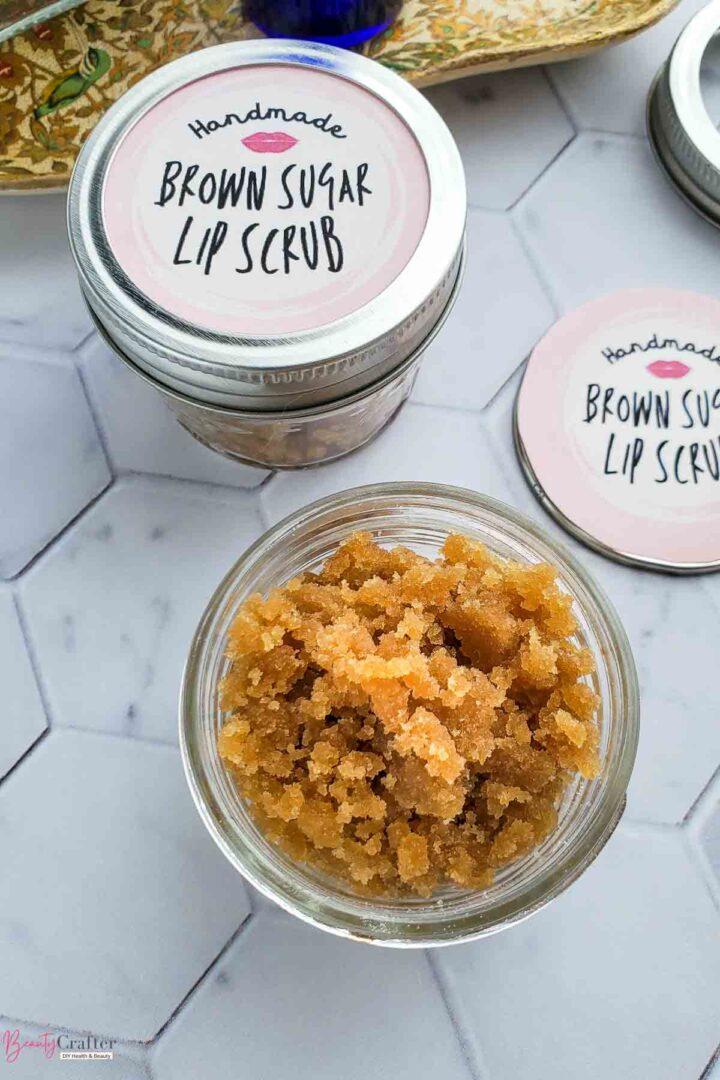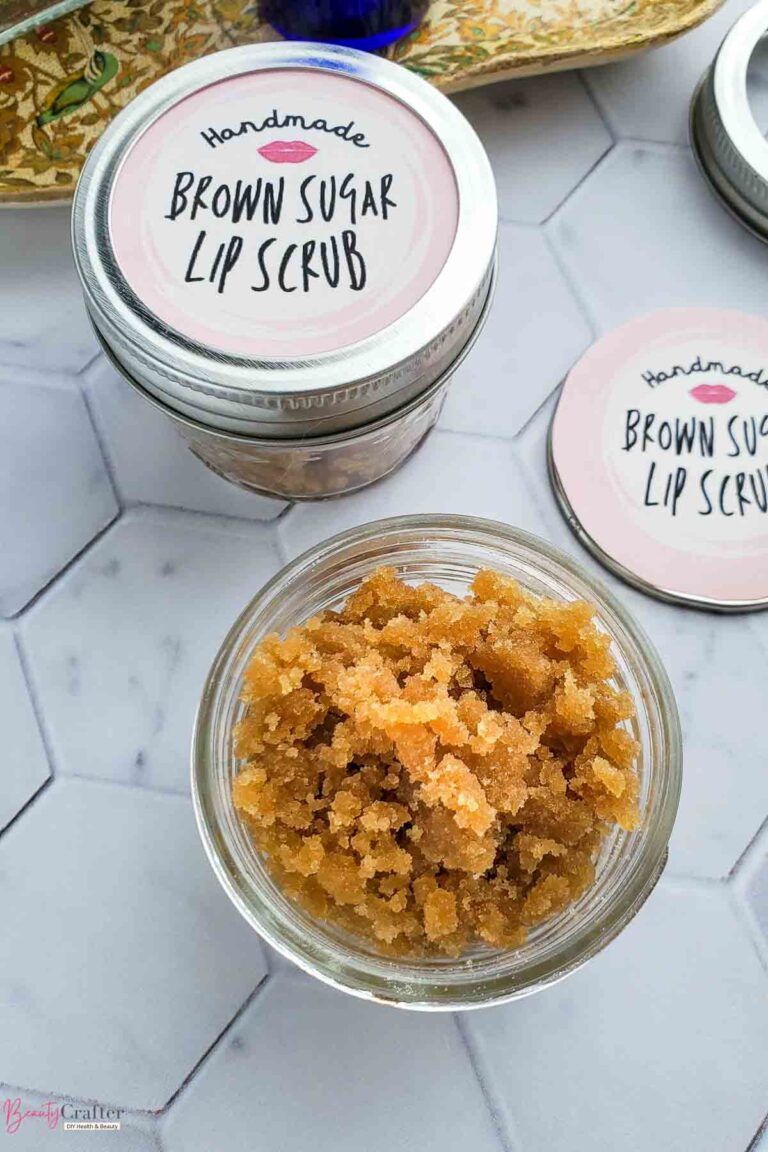 Why Use Lip Scrubs?
To keep your lips looking fresh and smooth, it is important to remove dead skin cells with a lip exfoliator. When you exfoliate your lips with a gentle scrub, it will help keep them soft and moist. Dry lips are prone to chapping, cracking and peeling, which we don't want.
When you apply lipstick, you'll be happy you avoided dry skin on your lips. Exfoliating starts you with a great canvas, that lipstick will last longer on!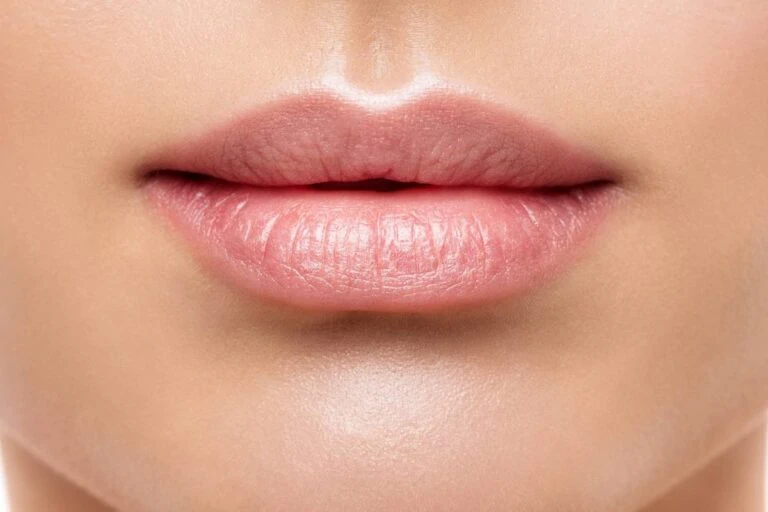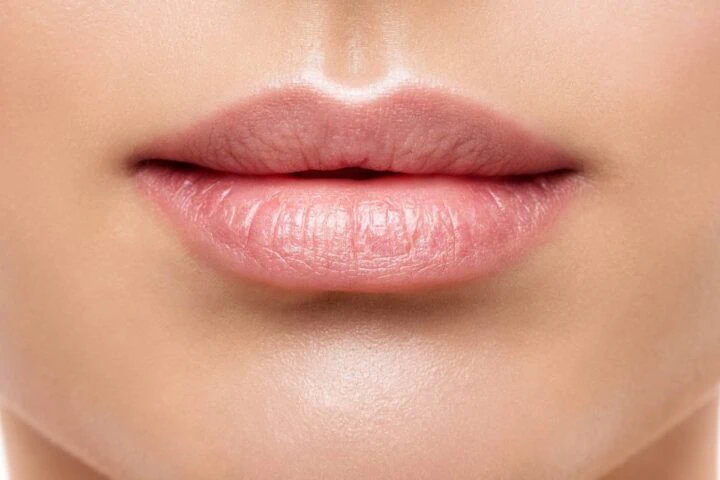 Best Ingredients for a DIY Lip Scrub
When making a homemade lip scrub you will need an exfoliant and some type of oil or butter. Other than those two primary elements other ingredients are just bonus lip treatment additions.
DIY lip scrub recipes, can be as simple as walking into your kitchen and mixing a drizzle of olive oil into a teaspoon of granulated sugar. We can make a better version quite easily though.
Exfoliants
At least one exfoliating ingredient is needed in a DIY lip scrub. The goal is to exfoliate gently, so smaller granules like sugar rather than salt are used. Even when making a sugar scrub for lips, brown sugar is preferred over white sugar, as the molasses in it makes it less rough. See salt vs. sugar scrubs for more information.
Of course a DIY sugar lip scrub is not your only option. Finely ground spices or coffee can also be used for exfoliating in a gentle scrub for your lips. I have even made some with baking soda, powdered clay, or even colloidal oatmeal (super gentle). Cocoa powder is not as good an exfoliating ingredient, but it is a tasty choice to mix in.
Moisturizing Oils
You will also need an oil, butter or other type of moisturizer to both carry the exfoliating ingredient, but to nourish the delicate skin of your lips.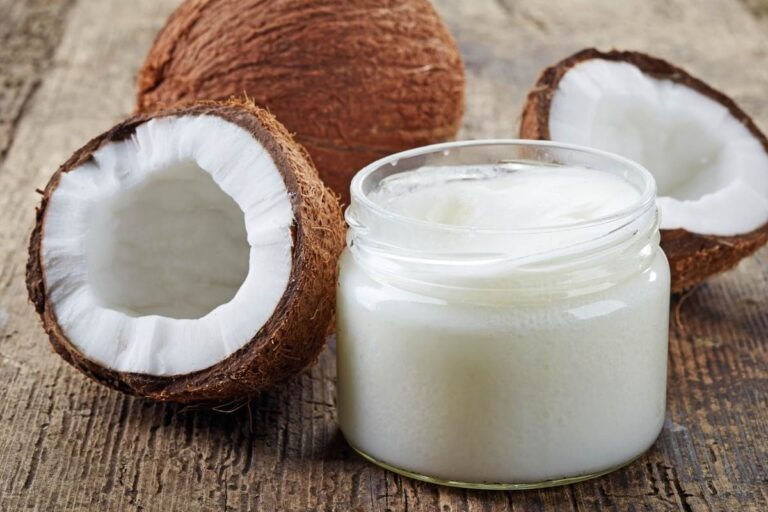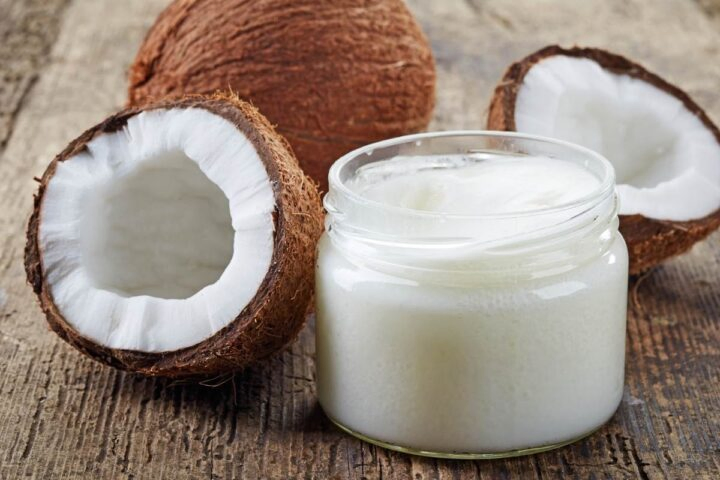 Organic Coconut oil is by far the most popular choice to use in a homemade lip scrub. The lauric acid it is a natural antimicrobial, which I find important in a product I will be applying on my mouth. [ref] It is also quite nourishing and healing for skin overall. Liquid coconut oil is also an option, but it lacks this beneficial compound.
If you use virgin coconut oil, you also get the pleasant scent of coconut in your scrub.
Almond oil, jojoba oil and olive oil are also common choices. Shea butter and vitamin E oil are sometimes swapped in for a portion of the oil for more moisturizing results. Petroleum jelly is also effective, though not a natural ingredient choice.
Honey
Honey is a popular ingredient in natural lip scrub recipes. Honey is regenerative for the skin and antimicrobial as well. [ref] It can also help moisturize dry lips and will of course sweeten non-sugar based scrubs too.
Essential Oils
A couple drops of organic peppermint essential oil or vanilla oleoresin are appetizing additions to a scrub for lips. Lavender essential oil is also a good choice for dry irritated lips, thanks to its calming and antimicrobial properties.
You can add a pinch or two of ground cinnamon if you like, but I do not encourage the use of cinnamon essential oil (as it can be irritating).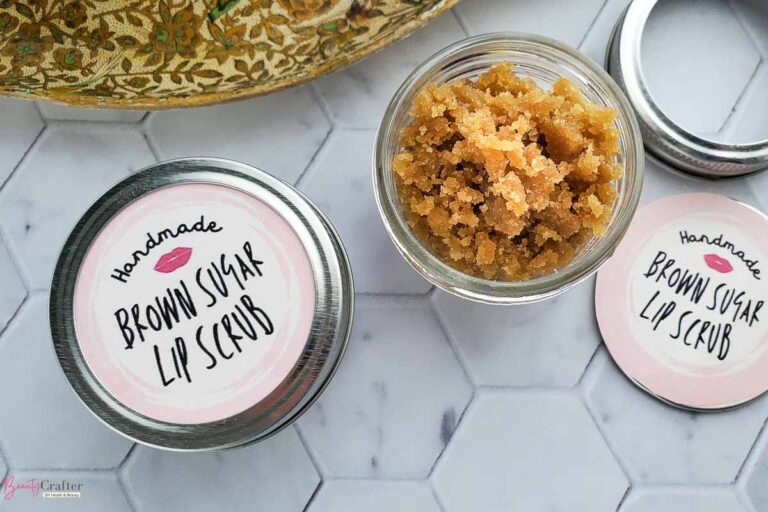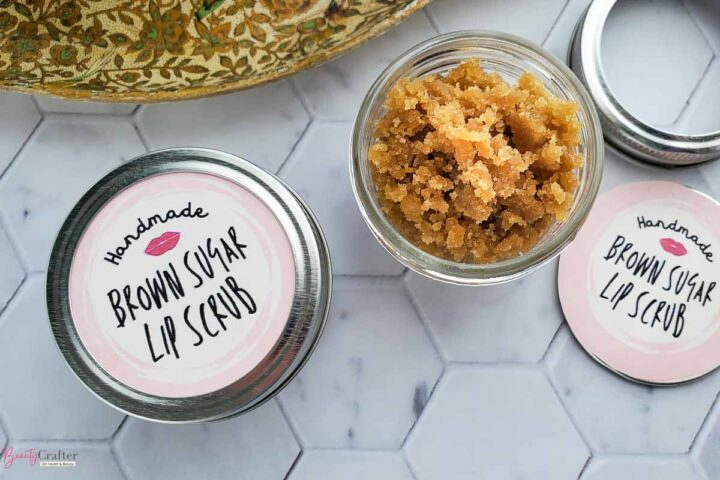 How to Make Sugar Lip Scrub with Coconut Oil
Now let's make a lip sugar scrub with honey, coconut oil and sugar. It's a super easy project and only takes a few minutes. Your lips will thanks you! Print recipe card below.
You will need:
brown sugar
virgin coconut oil
honey (raw honey is best)
peppermint oil or vanilla extract, if you care to add
Making: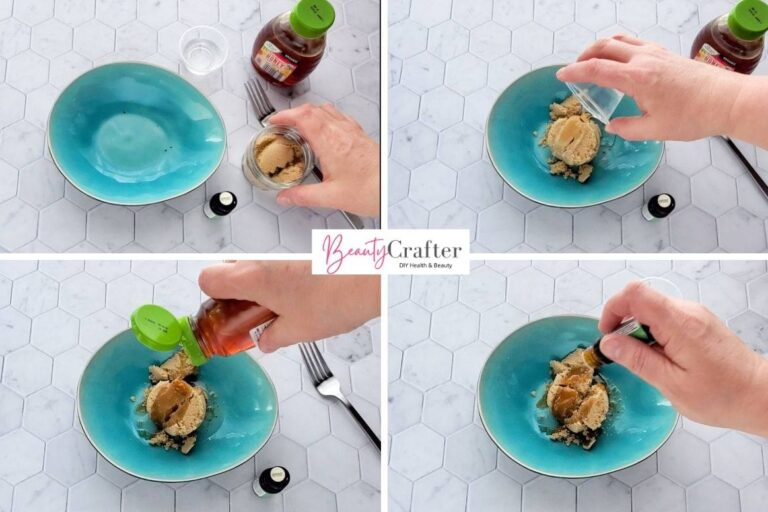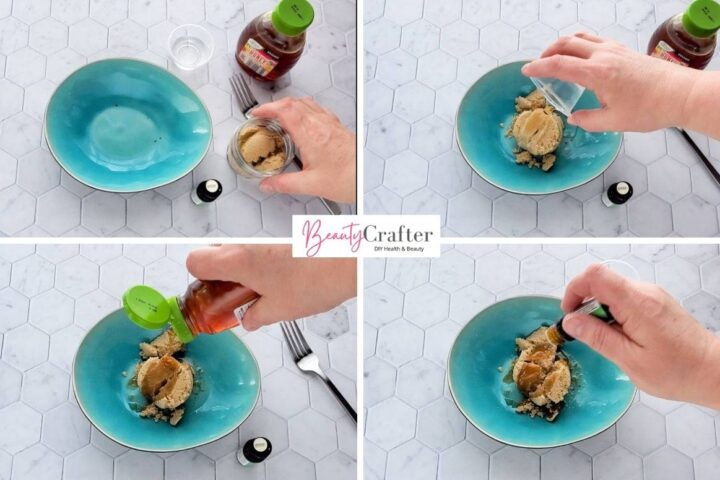 Make sure the coconut oil is melted, then simply mix the ingredients together in a bowl.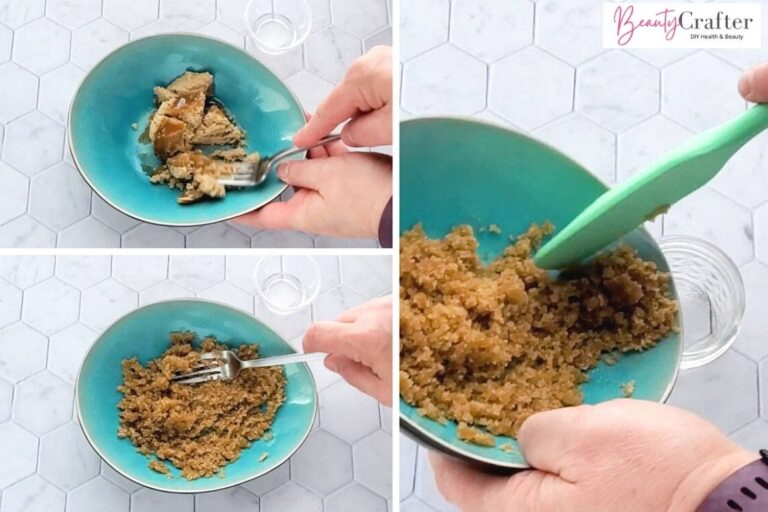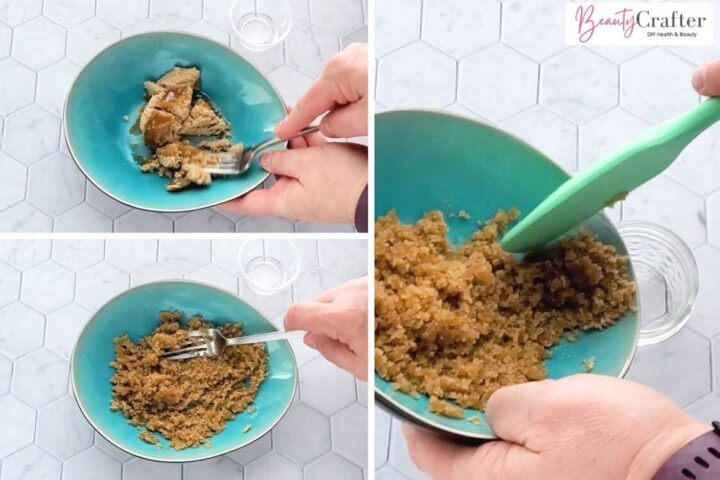 Store in a small clean air tight jar. This to keeps it fresh and the stops the essential oil from dissipating
Feel free to make a large batch, extras work great for dry skin anywhere on your body.
Other Helpful Ingredients
While I have kept this recipe simple with commonly found ingredients, there are other beneficial ingredients you may like to include in your homemade lip scrub.
Castor oil (ricinus communis) is a fabulous addition and is found in many lip products. It works as a barrier protect the delicate skin of your lips and the ricin oleic acid in it hydrates. Try adding a tablespoon to your moisturizing lip scrub.
Apricot seed oil is also advantageous addition to lip scrubs. The oleic acid in it softens skin creating supple lips and the oil works as a barrier as well.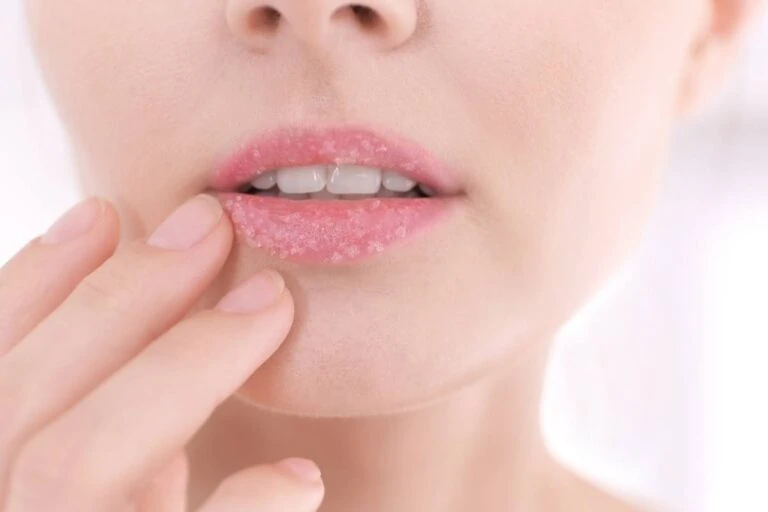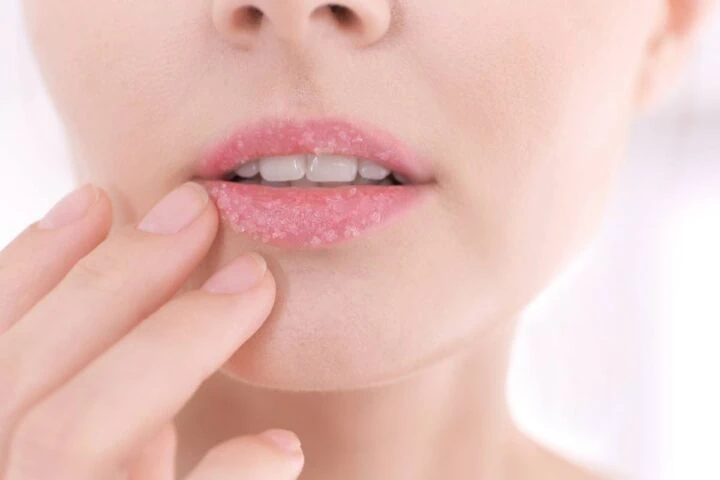 How do I exfoliate lips?
Apply to clean make-up free lips. Gently rub in a circular motion to gently scrub off dead skin. Rinse with warm, not hot, water and pat dry with a fresh towel.
Between treatments make sure to apply lip balm or a moisture rich lip gloss regularly to keep your kisser supple.
How often should lip scrubs be used?
You should exfoliate your lips one to two times a week as a standard part of your beauty routine. This is especially important in the harsh winter months, to avoid chapped lips.
Is a homemade lip scrub just as good as store bought?
Absolutely, your homemade scrub is probably better. You can easily use natural or even organic ingredients when you make your own, which many manufacturers will not. It is also quite inexpensive to make scrubs at home.
How long do lip scrubs last?
They stay fresh roughly the same amount of time as other sugar scrubs. Roughly 3-6 months if you keep sealed when not in use and use a clean spoon to scoop out the scrub.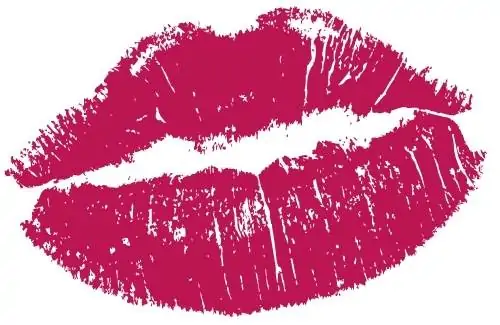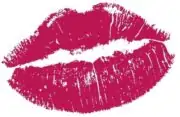 Lip Rescue Travel Hack
If your lips need an emergency exfoliation while traveling, try this easy hack.
Slather your lips generously with lip balm, then scrub them with a soft bristle toothbrush. If your brush is not soft enough run it under hot water to make the bristles more flexible.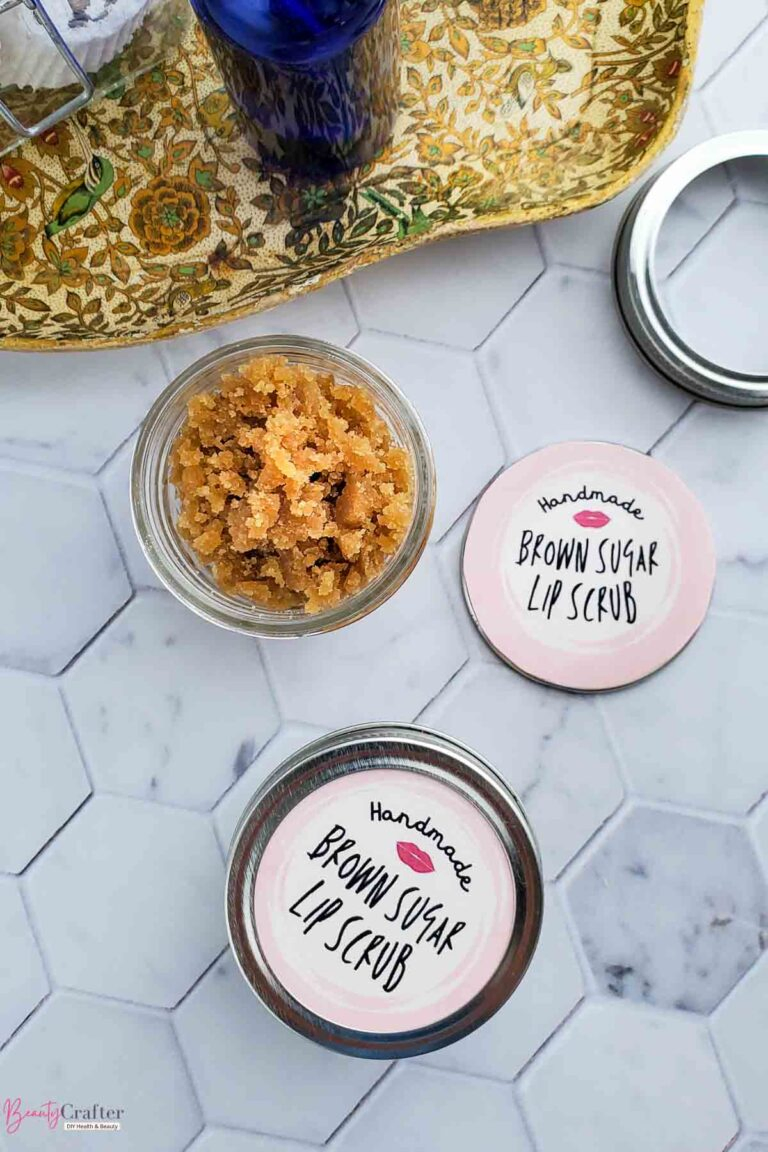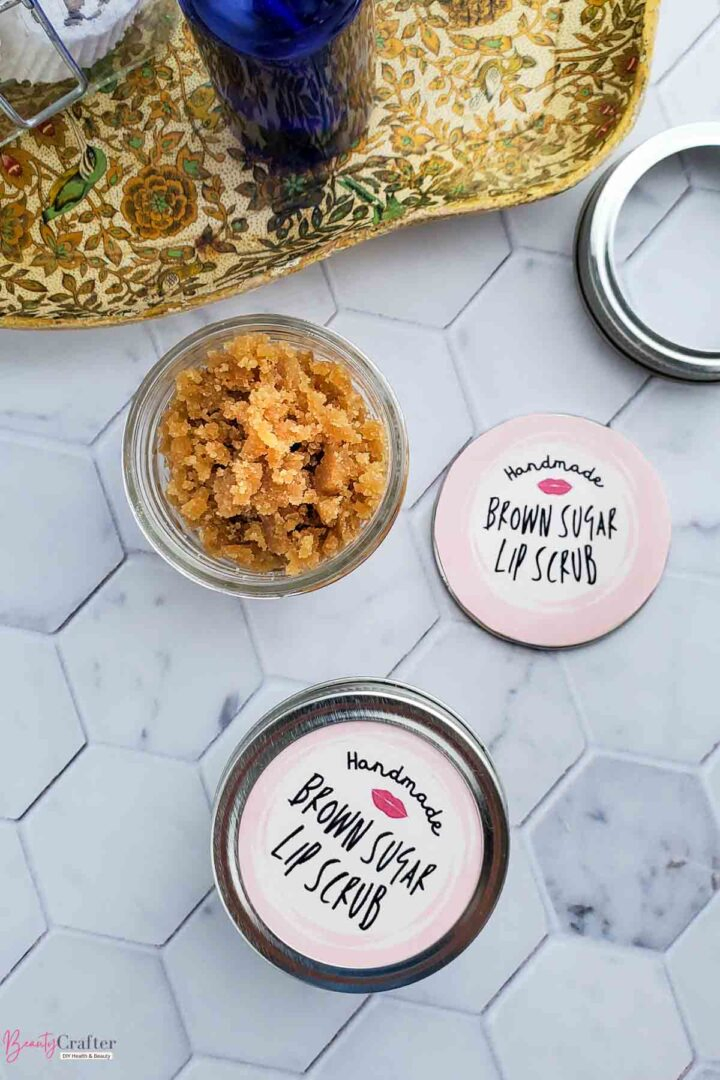 Free Printable Lip Scrub Labels
Grab some free printable labels >> brown sugar lip scrub labels
Print on cardstock and cut to fit jar lids. Glue the label onto the lid or inside of ring. I used 4 ounce jelly jars.
Gift Idea
Make a lip care gift package with a jar of the lip scrub, some lip balm and a gloss or two. Put them in a make-up case or on a vanity tray and wrap like a gift basket.
Using lip scrubs is a great way to help avoid getting chapped lips. See my article on the best Remedies for Chapped Lips for more information on the topic.
Print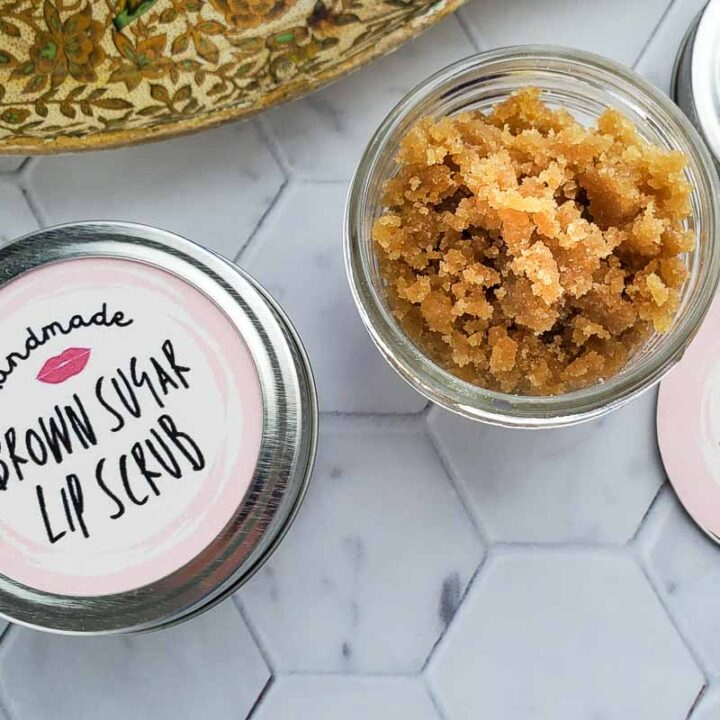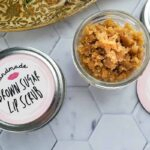 Lip Scrub Recipe
---
Description
An easy brown sugar lip scrub recipe to exfoliate and moisturize your lips with!
---
¼

  cup of brown sugar

1 tablespoon

of virgin coconut oil, melted

1 teaspoon

of honey

2

drops of peppermint essential oil or a ¼ teaspoon of pure vanilla extract ***optional
---
Mix the ingredients together in a small bowl until evenly mixed.
Scoop into a small jar and seal.
When using remove a small amount with a spoon, apply and gently scrub lips with a circular motion. Rinse with warm water and pat dry with a fresh towel. Avoid touching the scrub in jar especially with wet or unwashed hands.
Notes
Recipe fills a 4 ounce jar and is good for at least a dozen applications, probably more.  If you can get ahold of 2 ounce cosmetic or baby food they are ideal, and will only need ½ the recipe to fill one as they don't hold much more than 2 tablespoons. An old lip balm tin with work too.