Let's make some Easter Egg Bath Bombs!  A nice decorative Easter craft, and the bombs are great in your bath too.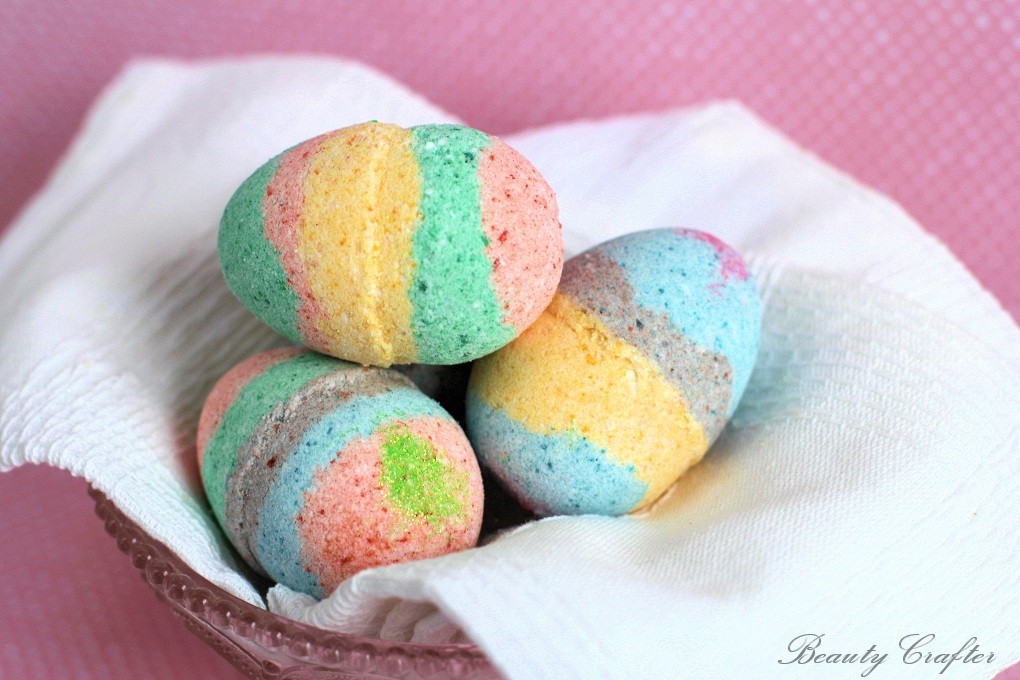 Easter Egg Bath Bombs
DIY Easter Egg Bath Bombs are easier to make than you might think.  I'm sharing this recipe with you, so make them soon.  After all would you rather have bath bombs or egg salad for lunch all week after Easter. These simple to make Easter bath bombs are a great way to cut back on the candy while boosting the fun!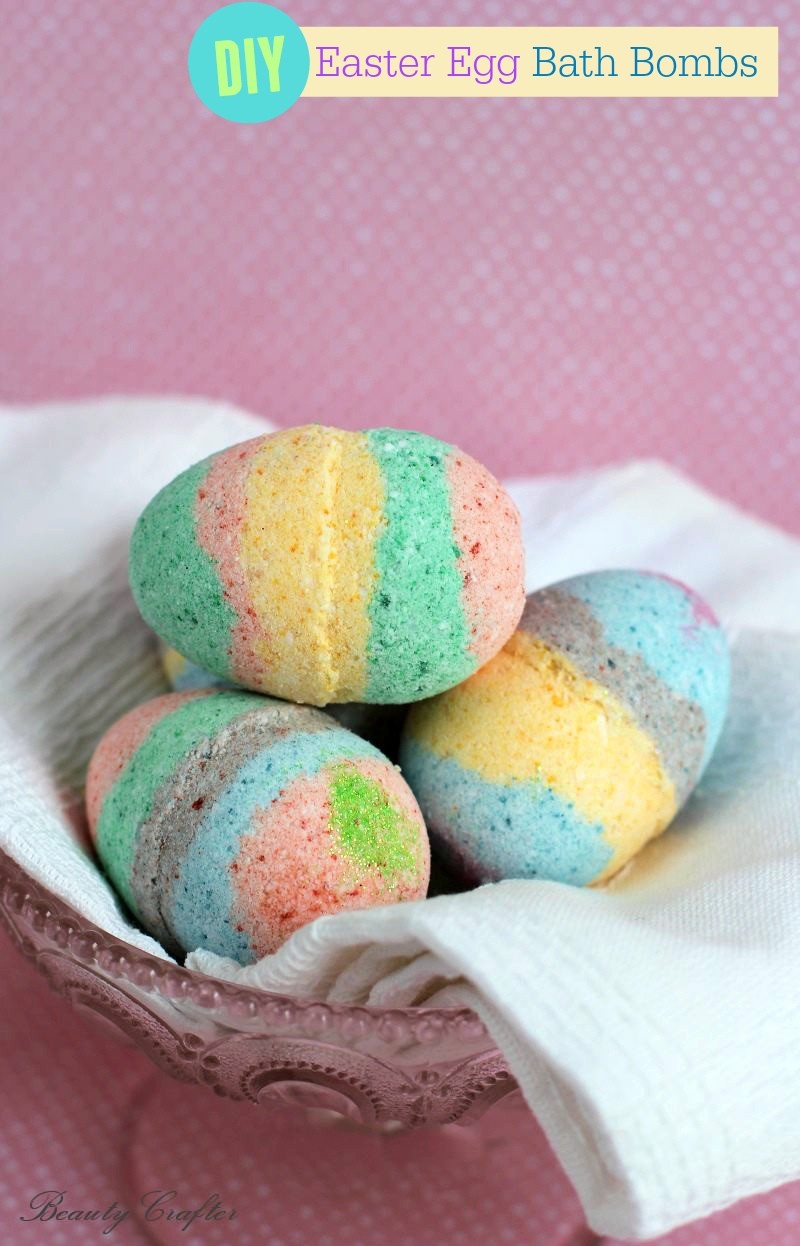 More Easter Bath Bombs
Why not mix it up a bit and make some of these cute Easter Bunny Bath Bombs or Golden Egg Bath Bombs too. The gold bath bombs are a lovely choice for a Mother's Day gift too, which is of course right around the corner.
Print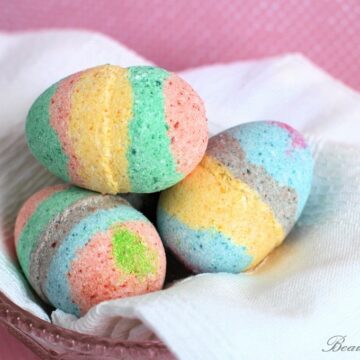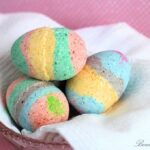 DIY Easter Egg Bath Bombs
---
Description
Here are the supplies and directions you will need to make your own Easter Egg Bath Bombs.
---
---
Combine the dry ingredients & mix well.
Whisk the almond oil, water and essential oils together in a small bowl.
Pour the wet mixture into the dry, while mixing.  Make sure to mix very well.
Divide the mixture into 5 bowls and immediately cover each bowl with plastic wrap, so it won't dry out.  Add 6-8 drops of food coloring to each bowl and mix really well. Recover as soon as mixed. (Make purple with 5 drops red & 3 blue)
Pull the plastic eggs apart, if you are using glitter sprinkle a little in. Alternate layers of colored mixture on each side of egg and press the mixture in gently. Make final layer of each side the same color. Top one side off even, and the other should be a little over filled. Press together and snap egg together.
Leave the eggs in mold for about an hour, then carefully remove the plastic eggs. Tucking a small kitchen knife into the seam and running along it to separate is helpful.
Gently place the egg bath bombs on a towel or paper towels and leave for a minimum of a few hours to dry.
Drop 1 egg in a warm bath to use.