Coffee Bath Bombs may just be the best DIY gift for coffee lovers that they can't drink. To add to the coffee bath benefits, this recipe also includes powdered milk. The addition of milk soothes the skin and creates a foaming action as the bath bomb dissolves in warm bath water.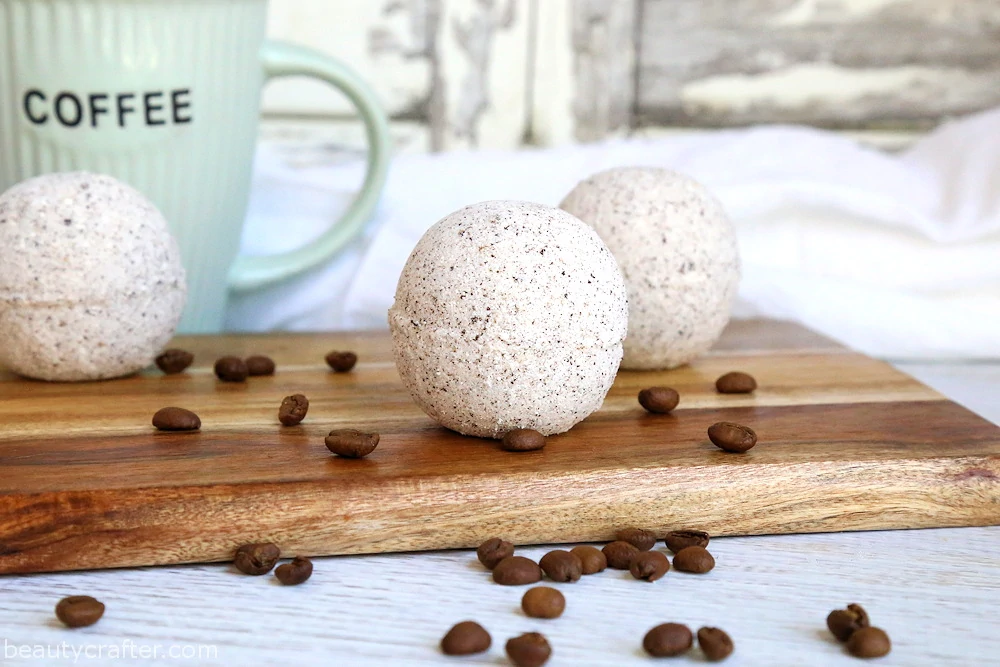 Coffee Bath Bomb DIY
This is actually one of my easier homemade bath bombs to make, like my "Vanilla Milkshake" Milk Bath Bomb, milk powder is used in the recipe rather than cornstarch as a binder. I find this easier to work with in general and creates a bubbly foam in the bath tub. Of course, Coffee and Cream are a fun and natural combination and the milk has it's own bath benefits.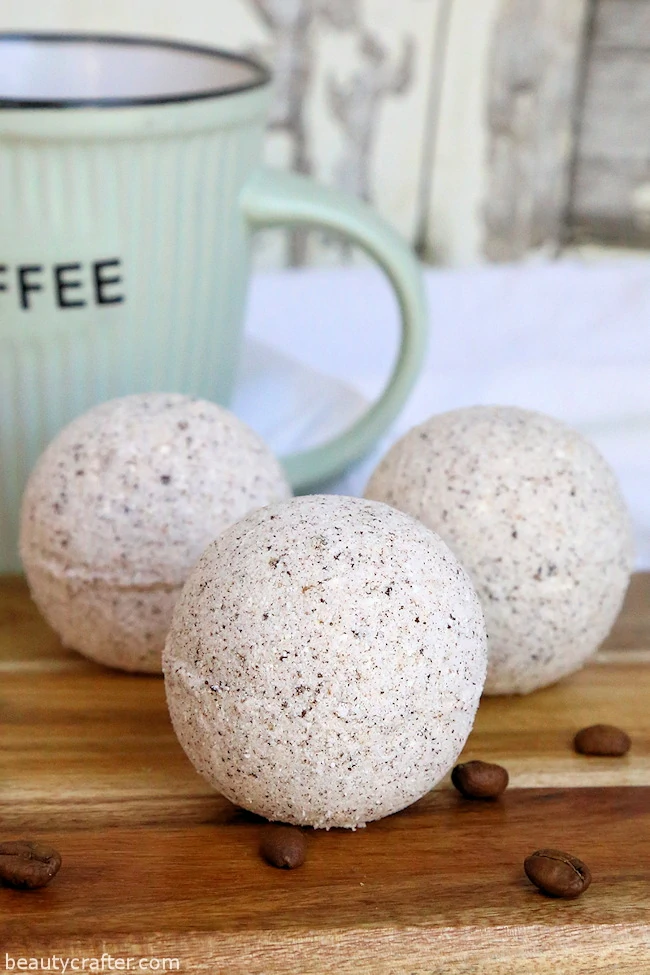 Coffee Bath Benefits
The caffeine in coffee will not have the same effect as drinking a cup, but it can absorb through the skin causing a mildly energizing effect. The primary benefit of taking a coffee bath is the improvement of blood circulation in the skin, which aids in healing and elasticity. Coffee baths are currently popular in Japan as a detox bath and some studies point to a possible use as a skin cancer preventative [ref].
Coffee baths also contain many other benefits to the skin. These include moisturizing, exfoliating, and soothing effects. The natural oils in coffee can nourish your skin while its antioxidants help protect it from free radical damage. Coffee also contains a mild form of acids which can help reduce inflammation and redness, even out skin tone, and fight off acne-causing bacteria.
DIY Coffee Lover Gift
While a coffee bath bomb itself makes a wonderful DIY gift itself, team it with my simple recipe for Coffee Soap or exfoliating Coffee Scrub and perhaps a bag of coffee or a coffee shop gift card
and make a fantastic coffee lover gift basket!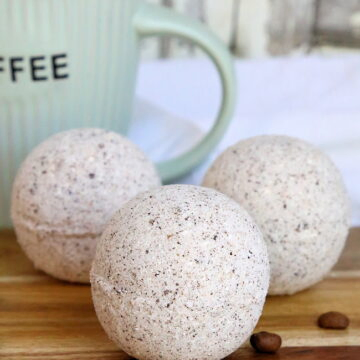 Coffee Bath Bomb Recipe
Enjoy the benefits of a coffee bath without having to clean up a bunch of coffee grounds with my fun diy coffee bath bomb recipe.
Instructions
Whisk together all the dry ingredients.

Add the oil and water to the dry mixture while stirring briskly. This is especially important while adding the water, as it creates a fizzing reaction.

Start with ¾ teaspoon and only add more if the bath bomb mixture is not holding a clump when a handful is squeezed in your hand.

Fill each half of a bath bomb mold, gently pack and overfill each half then press firmly together to create each coffee bath bomb.

Set aside to let the bath bombs air dry. Lower humidity days are ideal.

Once the coffee bath bombs are dry, package them in an airtight container or plastic bags for later use or gifts.