This Bentonite Clay Soap is great for the skin and has detoxification benefits as well. The simple melt and pour clay soap recipe is quite easy to make, even for someone who has never made soap before. The soap making project only takes about 10 minutes, excluding cooling time and is perfect for beginners.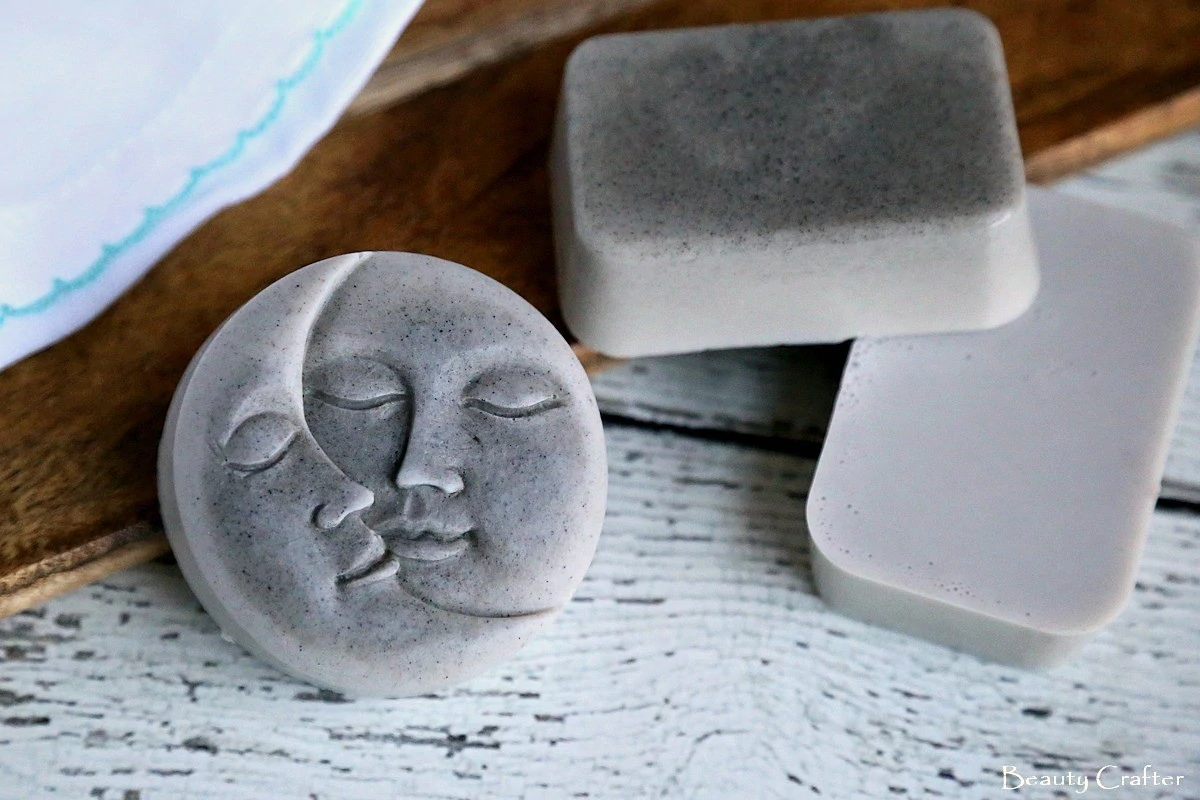 Bentonite Clay Soap
Bentonite clay in the bath helps in eliminating harmful toxins from the body.  Of course adding the clay to soap imparts those benefits too, granted to a lesser level, but clay soap can easily be used in both bath and shower. It will still support natural detoxification.
Bentonite Clay Soapmaking
Clay is an easy and beneficial addition to soap recipes. The only thing to watch out for when adding clay is that it is evenly distributed. This can be difficult to do in melt and pour soap if you don't create a slurry first. This is done by adding a glycerin or a small amount of melted soap to the clay and stirring until you have a loose paste, I personally find glycerin to be more effective, thus that is how it is done in the bentonite clay soap recipe below.
If you like this soap, you may also like my French Green Clay soap recipe too.
Supplies
These are the supplies you will need to make the bentonite clay soap. Full recipe below.
Indian Healing Bentonite Detox Clay - 16 oz 100% Natural Reduces Acne - Natural Deep Pore Cleansing - For Skin & Hair Removes Toxins
2 Lb Tray GOATS MILK Glycerin Melt & Pour Soap Base Organic
NOW Solutions Glycerine Vegetable, 16-Ounce
Aromatherapy Top 6 - 100% Pure Therapeutic Grade Basic Sampler Essential Oil Gift Set- 6/10 ml Kit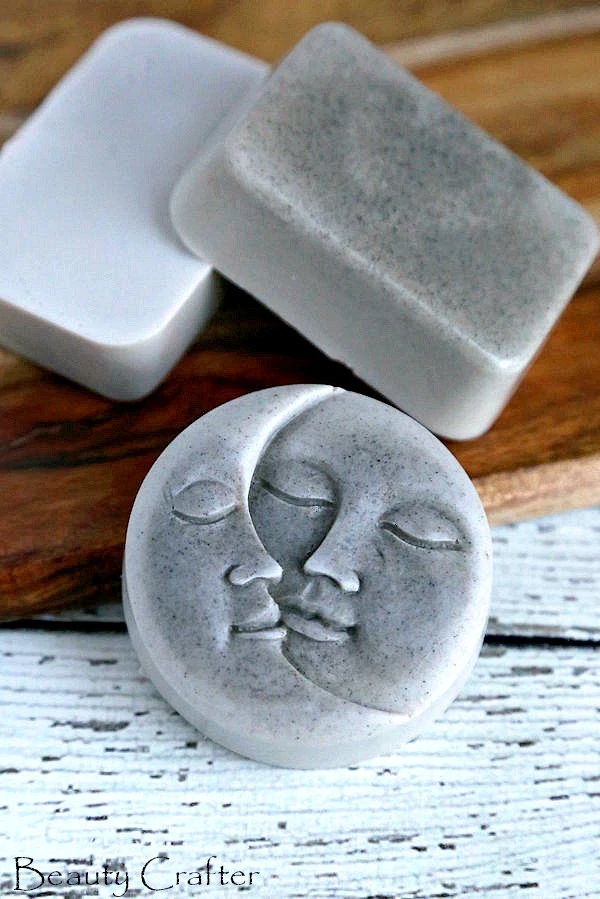 Silicone Soap Molds
These are the silicone soap molds uses to make the clay soaps shown above. The soap recipe makes exactly 2 bars and one moon.
Freshware CB-105RD 12-Cavity Petite Silicone Soap Mold Soap
BAKER DEPOT Sun and Moon Face Soft Silicone Mold for Soap
Print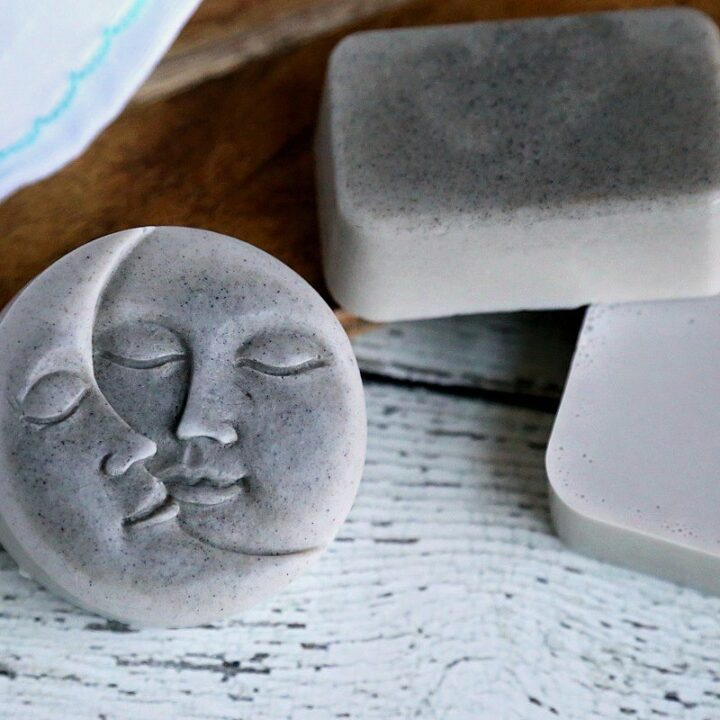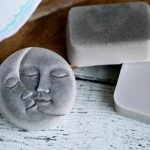 Bentonite Clay Soap Recipe
---
Description
Bentonite clay is well known for it's healing and detox properties. This clay soap recipe is a easy soap making project, that only takes about 10 minutes to prepare (excluding cooling time).
---
---
Mix the bentonite clay with the glycerin and the essential oils in a small container to create a slurry.
Cut the melt and pour soap base into chunks and place in a microwave safe container. Heat in microwave until melted (check after 30 seconds to gauge how long it will take in your microwave). Remove as soon as melted, don't over heat.
Stir the melted soap base, allow to cool off for about a minute, then add the clay slurry. Stir in well, until evenly distrubuted.
Pour the clay soap into silicone molds. If you have a detailed mold, pour a little in and gently rap against table then fill to top (avoids air bubbles marring details). Leave to cool at room temperature.
Once cool, pop out of the soap mold. Store in an airtight container to maintain scent.