Lemon Soap is a refreshing way to start any morning and this easy lemon soap recipe, with the zest of a lemon rind, is a great way to make your own glycerin soap bars at home. This is a melt and pour soap recipe, so no lye is needed. You don't even need a colorant for this homemade lemon zest soap, the zest in it provides ample yellow tint for the bars, as well as visual interest and fresh lemon oil to brace the lemon essential oil used in the recipe. If you enjoy giving homemade gifts, this easy DIY soap is a great choice. It would certainly make a great birthday or Mother's Day gift.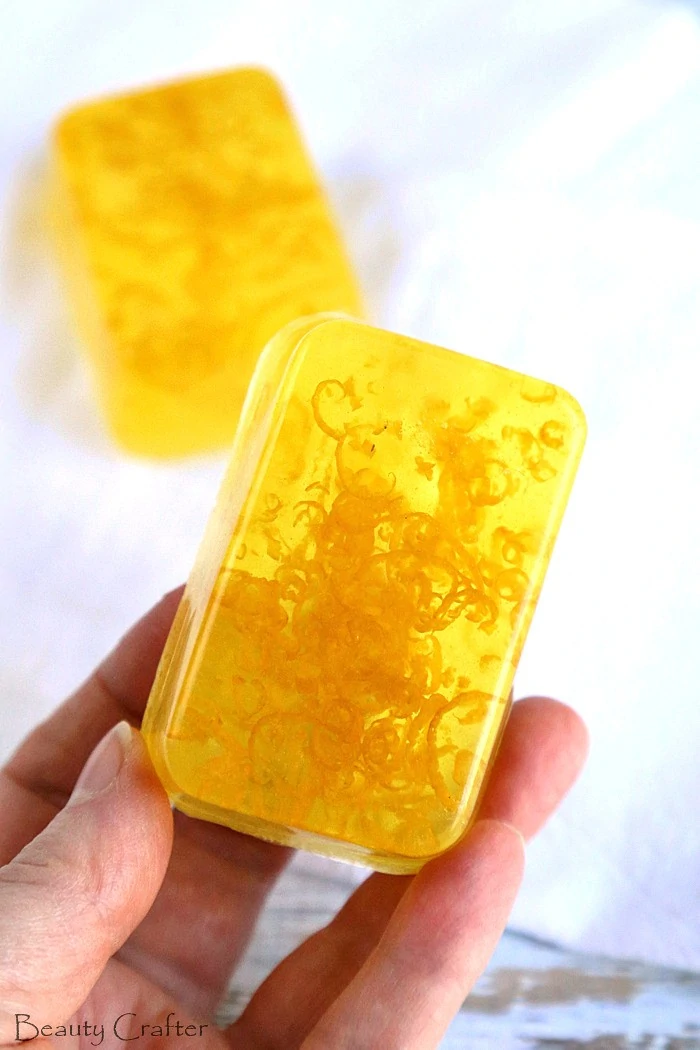 Homemade Lemon Soap
This Lemon soap is easy to make at home. Melt and pour glycerin soap base
makes the process a breeze. The other ingredients required are just a lemon to grate zest off of and some lemon essential
or fragrance oil
. I personally chose to get the lemon scent from an essential oil, but if you are mostly just worried about smell then a lemon fragrance oil listed as safe for soaps will do.
See the full lemon soap recipe below.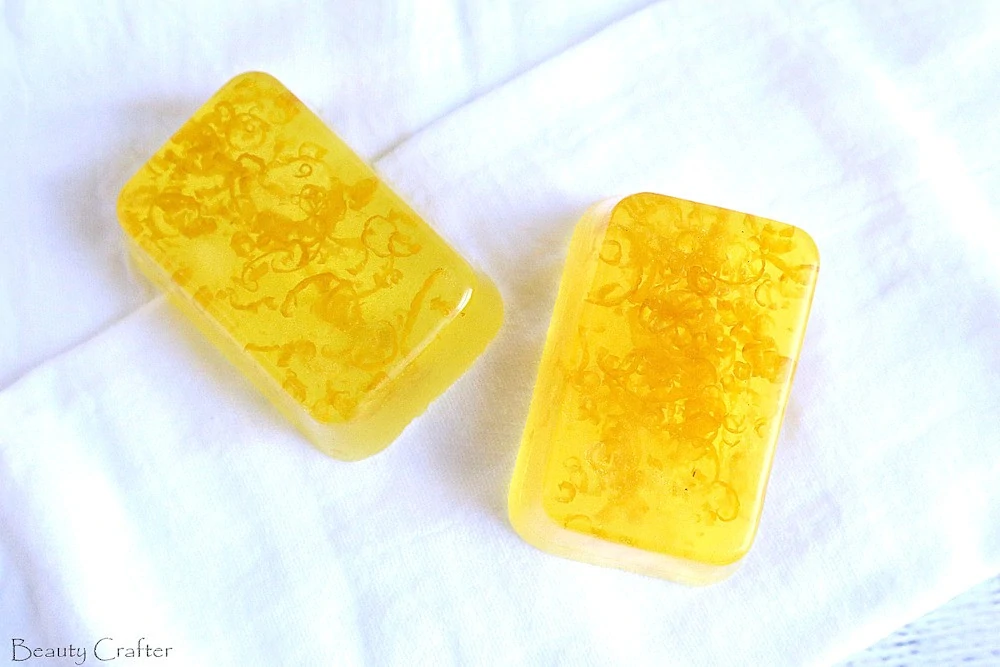 DIY Lemon Soap Benefits
Lemon glycerin soap is a refreshing bar to start your day off with and makes a great choice for anyone with oily skin or acne. I is not harsh at all though, so is also fine for anyone else. It just has added benefits for those skin issues. Not only is lemon soap pretty it is great for anti-aging, due to it's high vitamin C levels. It also reduces excess oil and is great for reducing acne.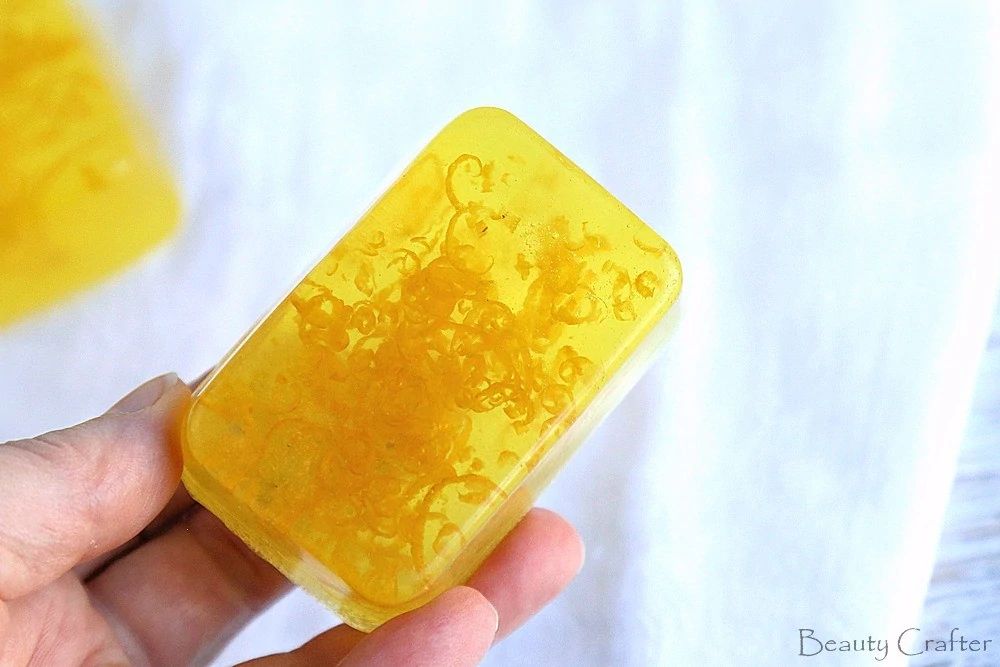 Lemon Soap - Q&A
A few questions that have come up since publication. If you have more, ask away.
Can you add lemon juice to soap?
I don't recommend adding lemon juice to a melt and pour soap. The base can only accept so much liquid, especially, non-oil types. Lemon essential oil is best. Zest as I've used in this recipe is also fine, as it is mostly solid with some oils in the rind.
Does lemon soap lighten skin?
Lemon is shown to lighten skin, but honestly, I doubt the amount applied while bathing with the soap will make a significant difference. The hesperidin seems to be the compound which causes the lightening effect (study). It is found in citrus fruits, but hesperidin levels are actually far more concentrated in dried peppermint.
Print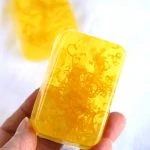 Lemon Soap Recipe with Zest
---
Description
A fragrant diy lemon glycerin soap. The soap features swirls of lemon zest in the naturally tinted lemon soap.
---
---
Place the glycerin soap and lemon zest in a microwave safe container preferably a large glass measuring cup. Microwave for 30 seconds, then check and stir with a chopstick or spoon. Remove when soap is just melted or very close to fully melted and stir.
Allow to cool while stirring. This helps the essential oils not dissipate off to quickly while being mixed in, but don't be to fussy about it. Some will dissipate, but much will remain and the flashpoint of lemon essential oil is lower than the melt point of the soap base so you can't stop it completely. Fragrance oils generally are less likely to waft away, but don't have the benefits of essential oil either.
Pour the soap mixture into the silicone molds and set aside to cool.
Once full cool, pop the soap bars out. Be sure to store them in an airtight container or package after to avoid loosing the lemon scent.