Let's make some easy DIY Vanilla Chai Goat Milk Soap Bars. The fun recipe uses melt and pour soap base so it only takes about ten minutes (excluding cooling time) to prepare. This Chai soap is great homemade gift for any tea lover.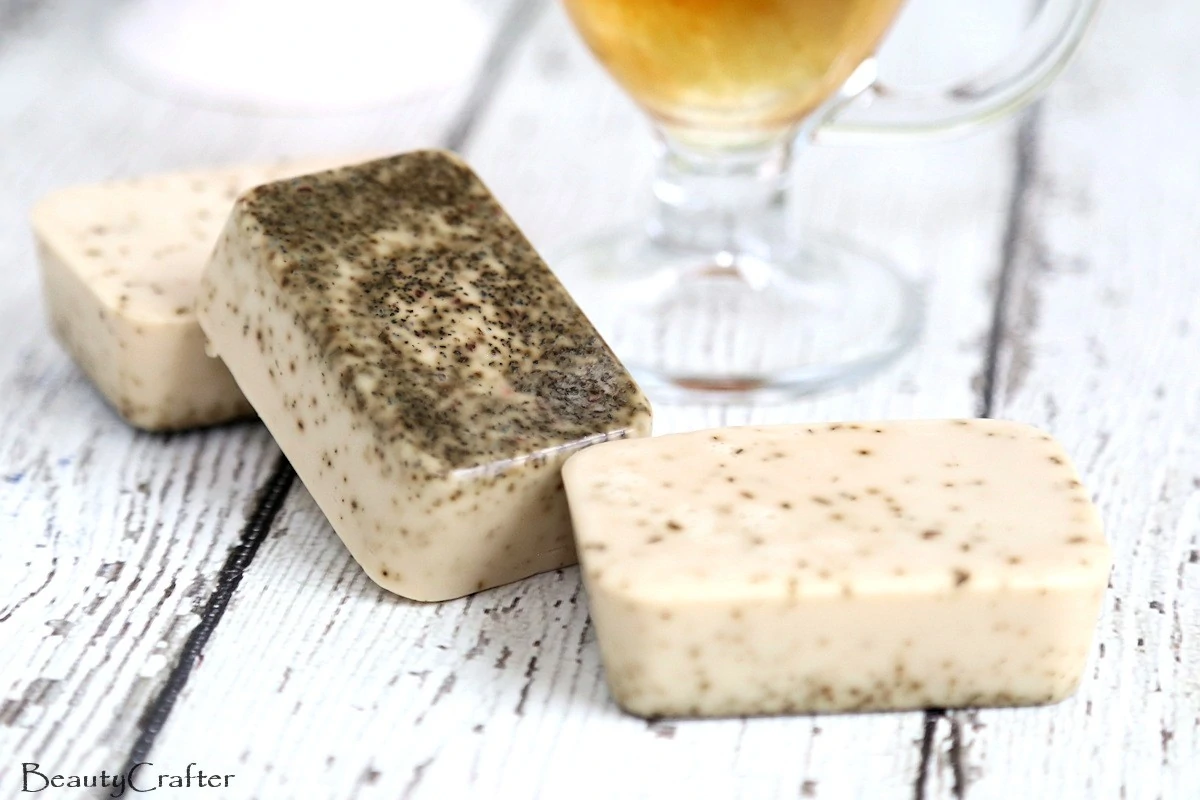 Chai Goat Milk Soap Recipe... so easy!
The speed and ease of making this DIY chai soap recipe is possible due to the use of melt and pour goat's milk soap base. Beyond that all we need is some chai tea,  vanilla essential oil,  molds and something to melt the soap base in.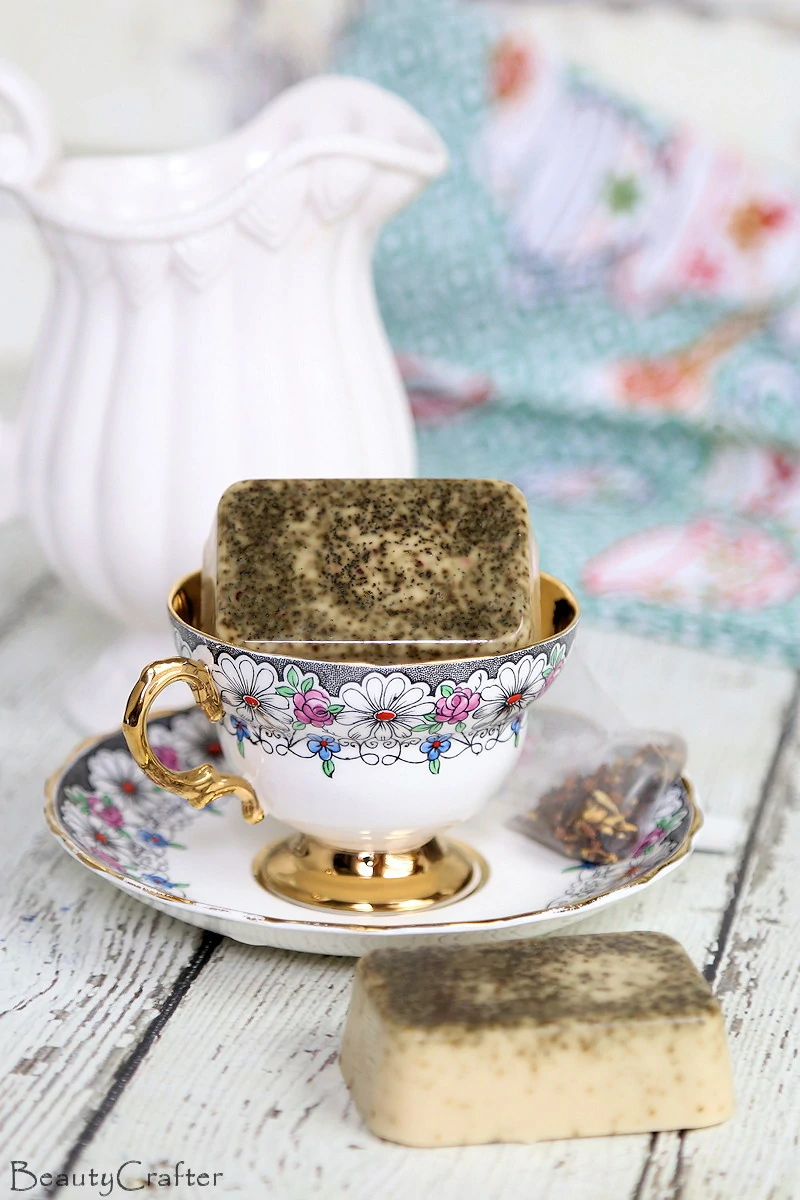 Vanilla Chai Soap as a Homemade Gift
There are so many creative ways this Vanilla Chai Soap can be presented for gifting. A couple bars can be placed in a tea cup and wrapped up with a bath scrubbie or tin of tea. Stack three bars of the chai soap and wrap in unbleached parchment paper, tie off with twine, and perhaps attach a tea ball or an ornate teaspoon.  The options are as limitless as your imagination.
Grab Your Ingredients!
Vanilla Essential Oil - 30ml Great scent for the Spa and Home
Teabox Assam Masala Chai Black Tea 3.5ounces/100g (40 Cups) from India, Loose Leaf with Natural Ingredients: Cinnamon, Cardamom, Black Pepper, Clove, Ginger | Delivered Garden Fresh Direct from Source
2 Lb Tray GOATS MILK Glycerin Melt & Pour Soap Base Organic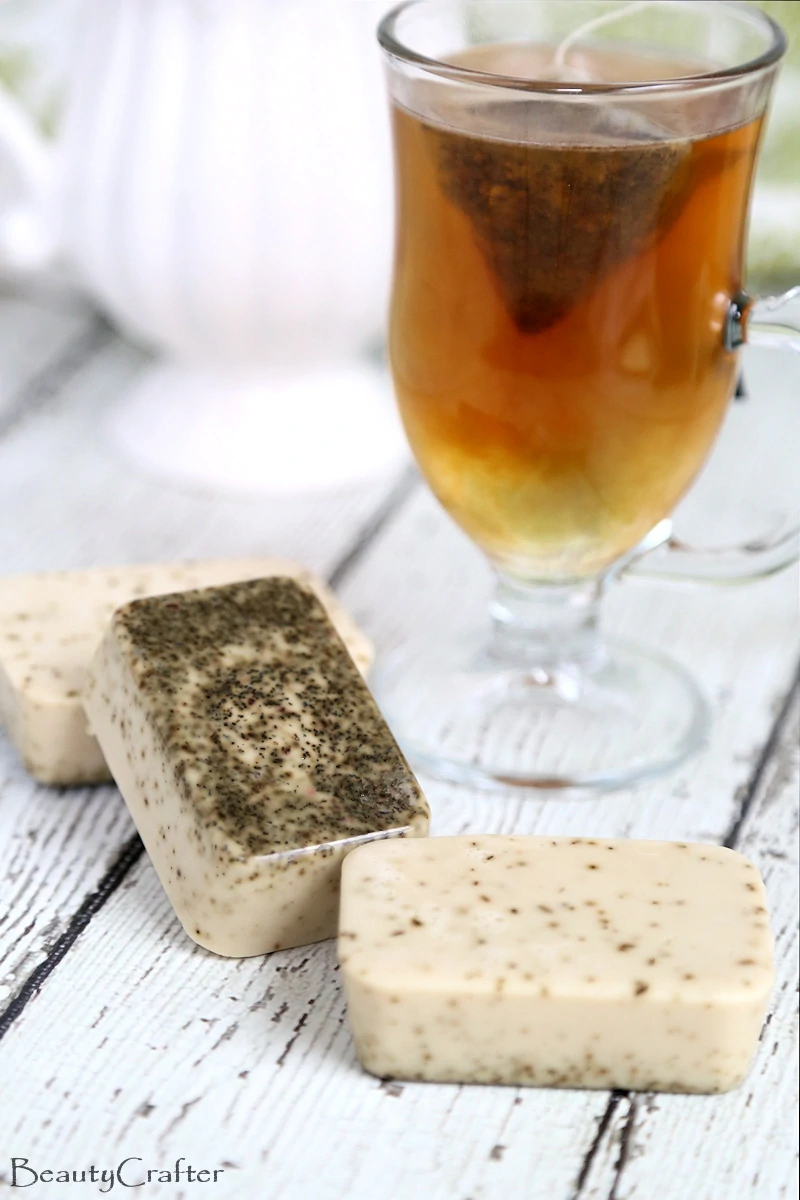 Might as while enjoy a cup of chai tea while making the soap.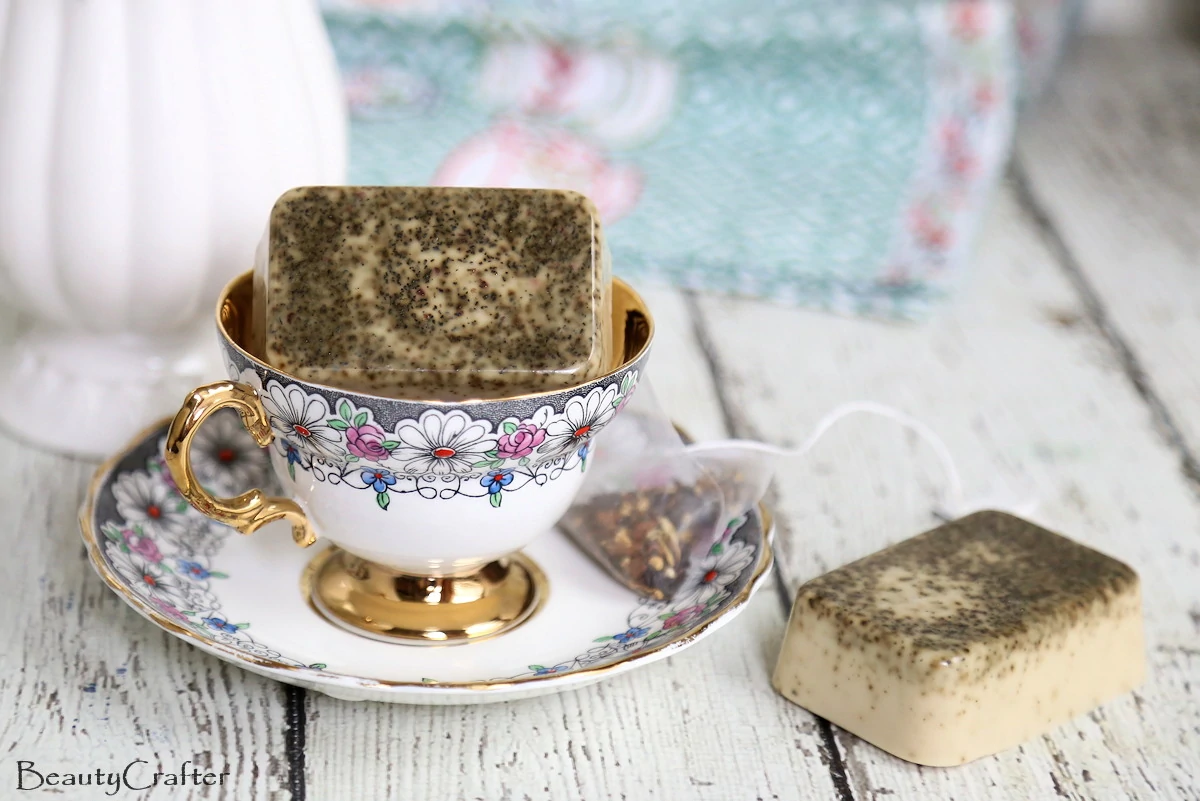 This is the mold I use for many of my projects, including this one.
Freshware CB-105RD 12-Cavity Petite Silicone Mold for Soap and More
Print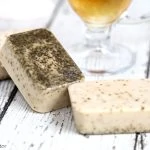 Chai Soap Recipe: DIY Goat's Milk Vanilla Chai Soap Bars
---
Description
Here is how to make this quick and easy vanilla chai goat milk soap recipe.
---
Supplies
This is the mold I use for many of my projects, including this one.
---
Cut the melt and pour goat's milk soap base into pieces adds the loose chai tea.
Microwave for 40 seconds. Stir and repeat in 10-20 second intervals just until soap is melted. It melts fast!
Remove from microwave and stir several times before adding the vanilla essential oil. The goal is to keep the soap liquid, yet cooled a little so some tea leaves will remain suspended in the soap bars and the vanilla scent will not dissipate too much from heat.
Pour the vanilla chai soap mixture into the soap molds and allow to fully cool before removing from molds.
Notes
Time: Takes approximately 10 minutes, plus cooling time