Gingerbread Bath Bombs are such a fun bath time treat.  They make your bath water smell just like fresh baked gingerbread cookies and if you use gingerbread boy molds like I did they even have the cute look of them too. What could be a more festive homemade gift idea for Christmas!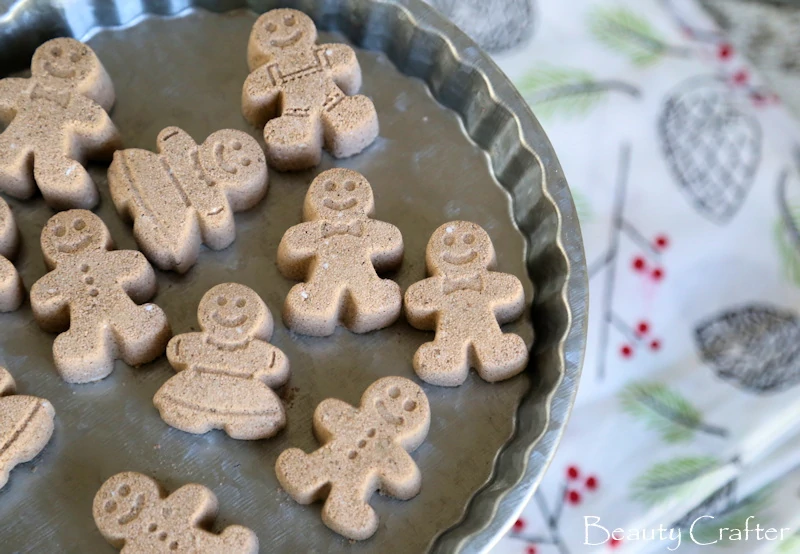 Gingerbread Bath Bombs
These DIY gingerbread bath bombs are some of my favorite smelling ones ever. Though they do clearly smell like cookies, it isn't in a "make you hungry sort of way".  I wouldn't want to be driven out of my bath with Christmas cookie cravings...lol
As the gingerbread people are small as far as bath bombs go, I made the scent slightly stronger than in a bigger bomb.  If you opt to use a larger mold I would suggest adjusting the fragrance down slightly.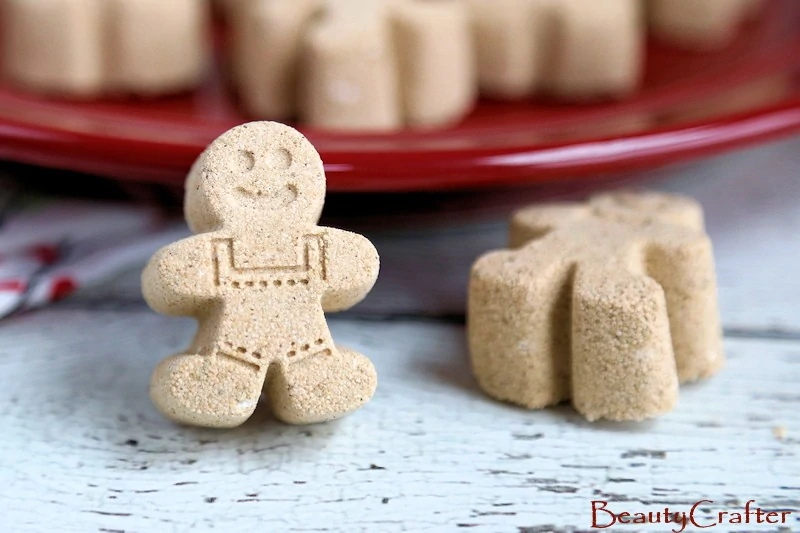 I was slightly concerned the bath bombs might be a bit fragile due to the arms and legs, but the thickness of the mold made that a non-issue. Once these are dry they are pretty sturdy.  To be cautious, I would still package with about the same care as cookies and you should not have an issue.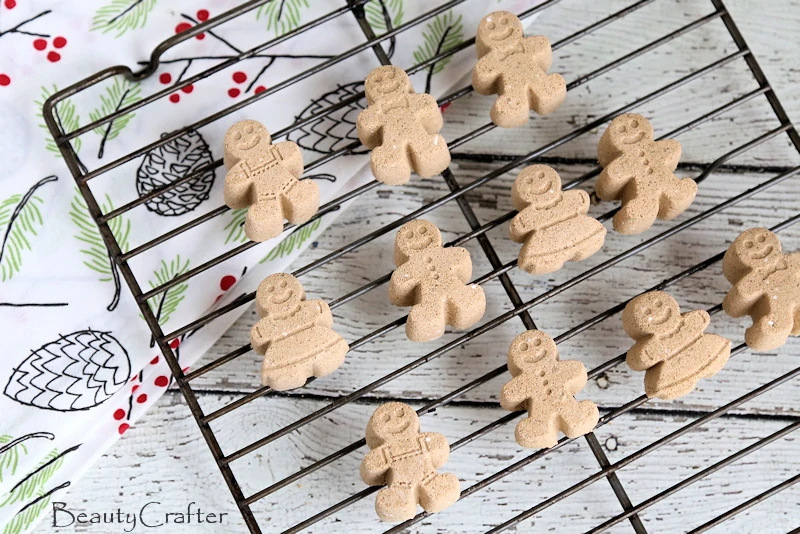 This is the gingerbread mold I used for the bath bombs. I like the little details it adds like the bowties and buttons. They are scented with gingerbread fragrance oil available in the kit below with Prime shipping or as in individual bottle
via standard shipping. If you bought the Spice fragrance oil set to make one of my fall projects, you already have this one.
Wilton Gingerbread Boy Silicone Mold
Christmas Set of 6 Premium Grade Fragrance Oils - Christmas Wreath, Mistletoe, Candy Cane, Gingerbread, Cinnamon, and Cranberry - 10ml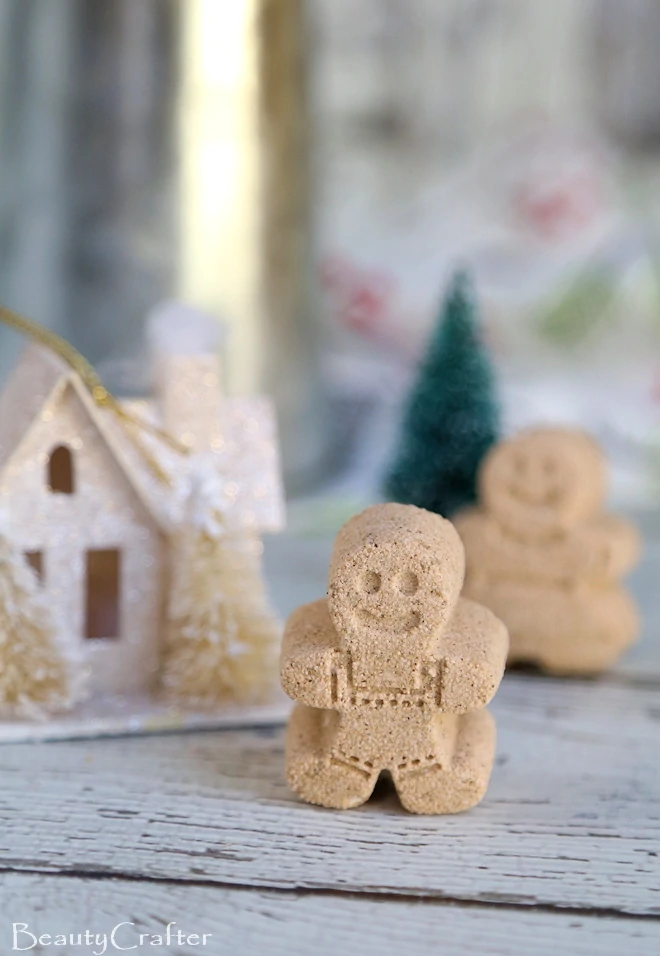 While you are already using the Gingerbread fragrance, why not make a batch of my Gingerbread Sugar Scrub (complete with free printable labels) to go with the bath bombs.
Print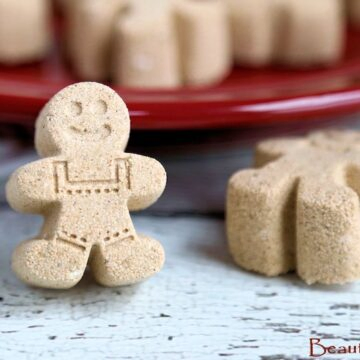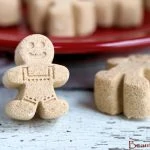 Gingerbread Bath Bombs Recipe
---
Description
These homemade gingerbread bath bombs are quite easy to make. While they could be made in standard bath bomb molds, I'm keen on the little gingerbread people myself.
---
---
Mix together the dry ingredients: baking soda, citric acid, cornstarch and cinnamon.
Add the coloring, fragrance, and fractionated coconut oil. Mix thoroughly, taking care to fully disperse the coloring. Add ½ teaspoon of water, while whisking to avoid activating the mixture. Grab a handful of the mix and see if it readily holds a clump, of not, add a little more water (make sure to mix it in quick) and test again. The clump does not need to be firn, just prone to stay together.
When bath bomb mixture is ready, scoop some of it onto the silicone mold and press into the cavities. Pack each well.  This will use up most of the mixture.  You may have enough left to make a small round bomb.
Allow to dry for a couple hours, then remove carefully from mold and set out to air dry a few more hours before packaging.