Like most sugar scrubs, this homemade Orange Mint Sugar Scrub recipe is quite easy to make. It's a DIY gift that the recipient will actually use and only takes a few short minutes to prepare.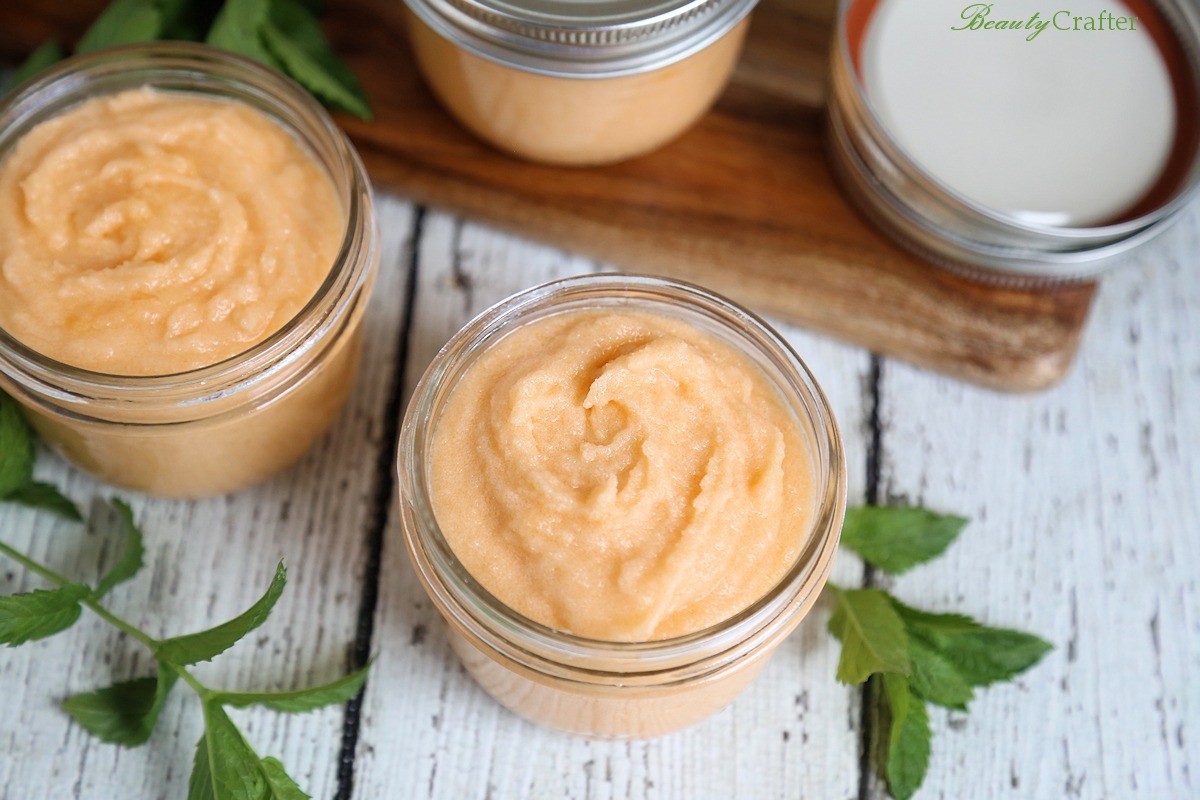 This Orange Mint Sugar Scrub has a bright refreshing scent, scrubs away old skin and nourishes the freshly exposed skin with moisturizing oils. The great news is you can have a batch of this sugar scrub whipped up and in jars within ten minutes!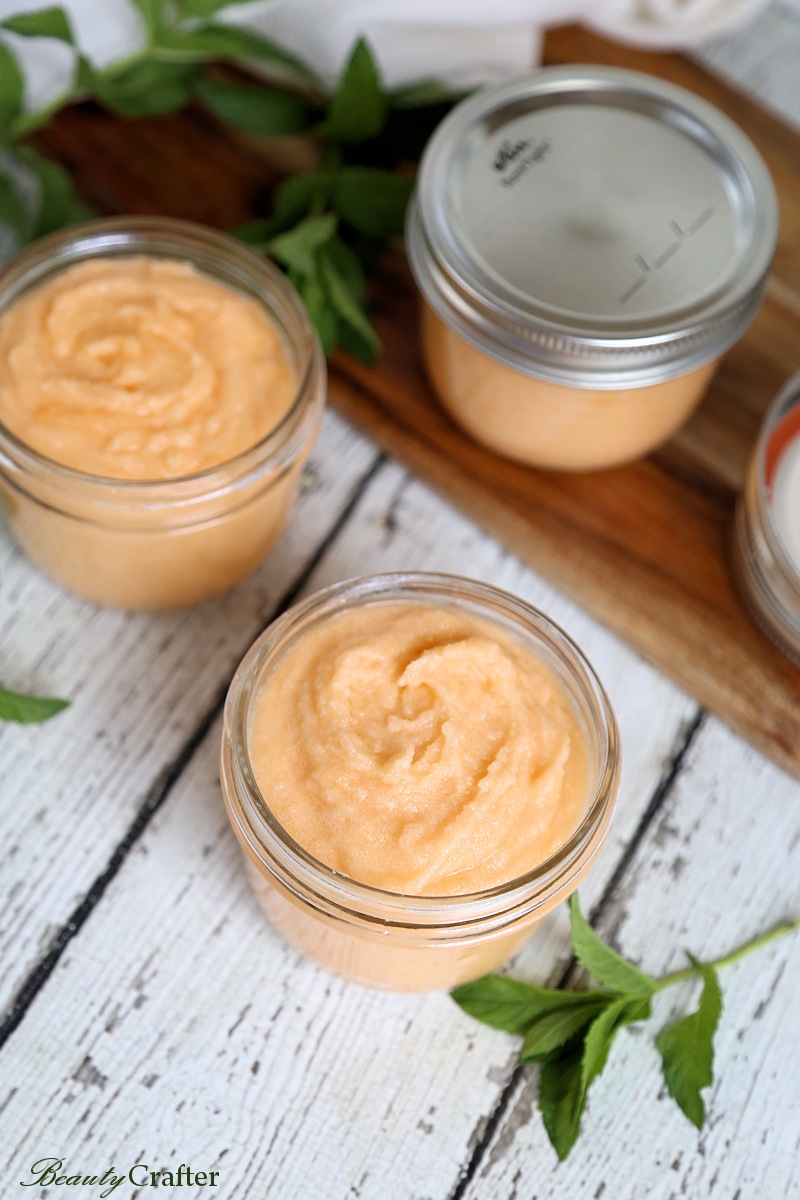 Exfoliate and moisturize your skin with this homemade Orange Mint Sugar Scrub in the bath or shower. It can also be used to target skin areas such as hands, feet and elbows that need some extra love.
Grab Supplies!
Here are all the items you will need other than sugar, which is easily picked up at the grocer.
Viva Naturals Fractionated Coconut Oil, 16 oz – Ultra Hydrating Massage & Aromatherapy Oil, Hexane-Free
Nutiva Organic Coconut Oil, Refined, 15 Ounce
Wilton 610-205 Icing Gel, 1-Ounce, Orange
Plant Therapy Top 6 USDA Certified Organic Essential Oils Set. Includes: Eucalyptus, Lavender, Orange, Peppermint, Lemon and Tea Tree. 10mL
Jarden Home Brands 12Pk 1/2Pt wide Mouth Jar Canning Jars
Homemade Orange Mint Sugar Scrub Recipe
This simple refreshing sugar scrub recipe makes three half pint jars.
Ingredients:
*you can substitute olive or almond oil if you prefer
Directions:
Put the sugar and oils into a medium sized mixing bowl. Mix well. I use a batter bowl. 
Add the gel food coloring and essential oils and whisk until the color is evenly distributed with no dark spots.
Scoop the sugar scrub mixture into the jars and screw on covers.