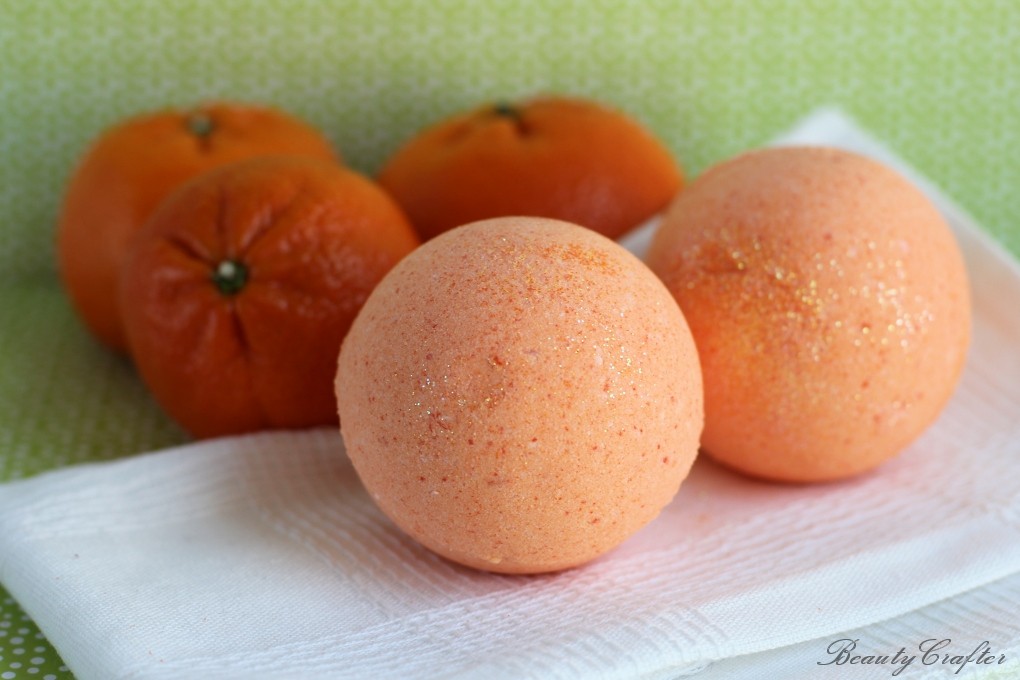 These simple therapeutic orange bath bombs are made to create an uplifting bath experience, and provide a relaxing effect on the body, as well.  The orange essential oil in them is also great for the skin & there are some indications it may help somewhat with acne too.  No worries, while many citrus essential oils are phototoxic, orange is not.
Here is what Young Living has to say about orange essential oil:
Orange (Citrus sinensis) essential oil has a rich, fruity scent that lifts the spirit while providing a calming influence on the body. Orange brings peace and happiness to the mind. It is rich in the powerful antioxidant d-limonene and aids in maintaining normal cellular regeneration.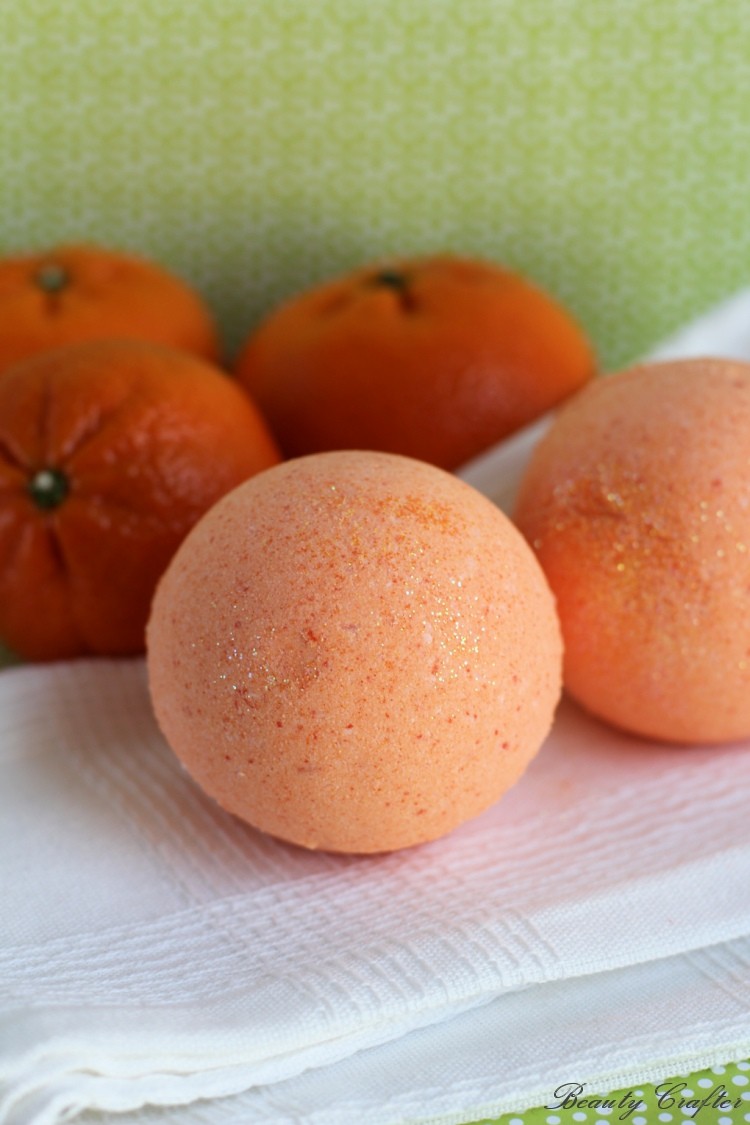 Therapeutic Orange Bath Bombs Recipe
Supplies
Directions
Combine the dry ingredients in a large bowl, and mix well.
Whisk together the wet ingredients in a separate small bowl, then incorporate into the dry. Mix immediately as you pour the wet ingredients in. Mix very well.
If using glitter or mica, sprinkle into the molds*, then scoop in the bath bomb mixture and press down, repeat until slightly overfilled, then press the two halves together firmly. Set aside a few minutes, then remove top of mold to allow for evaporation. They can be fully removed shortly after, or sooner if need be.
Store bath bombs in air tight container or shrink wrap bags to maintain fragrance.
*If you don't have molds, simply place paper liners in a muffin tin and press your orange bath bombs in those.