A creamy energizing Citrus Mint Soap. Easy melt and pour recipe to make your own creamy refreshing homemade soaps.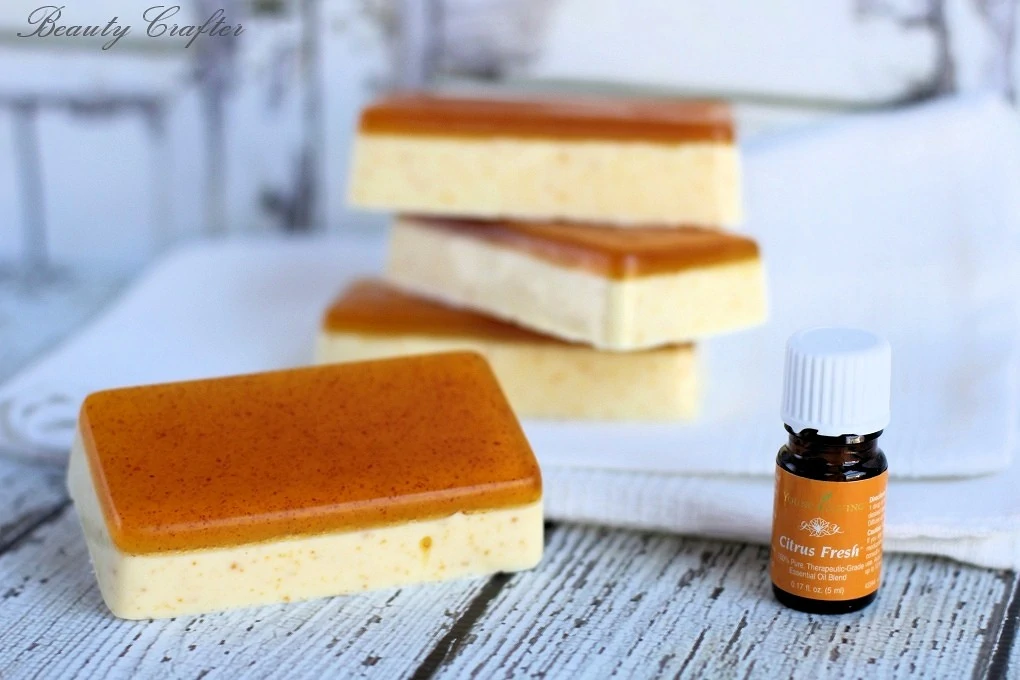 This Citrus Mint Soap recipe features Young Living's Citrus Fresh essential oil blend (directions are included to make this without this particular blend, for those using other brands).  This energizing blend of citrus fruits and spearmint essential oils is geared to be used as a dietary supplement, but why miss out on the divine smell & shower time pick-me up.
The recipe has two distinct soap layers, one glycerin layer, and one of creamy goat's milk soap. If you have a preference to just use one, simply adjust the recipe accordingly.  Texture and natural color is derived from finely ground dry clementine peels.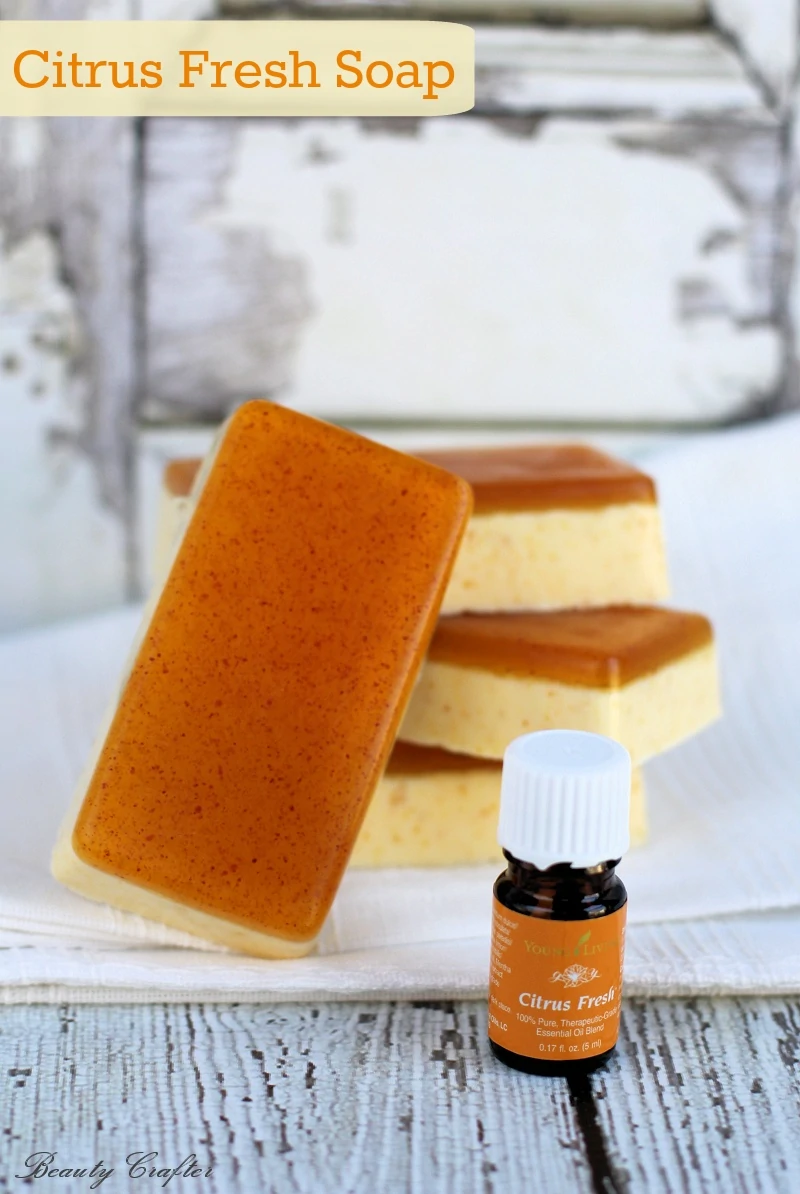 How to Make Citrus Mint Soap
This citrus and spearmint soap is easy to make, either with the Citrus fresh blend or a simplified version made from a simple combination of orange & spearmint essential oils.
The recipe is a simple melt and pour project. You can use purchased ground orange peel or make your own. I suggest using mandarin oranges/clementines for this, since the skin is thinner. The peels will dry out faster and have richer color.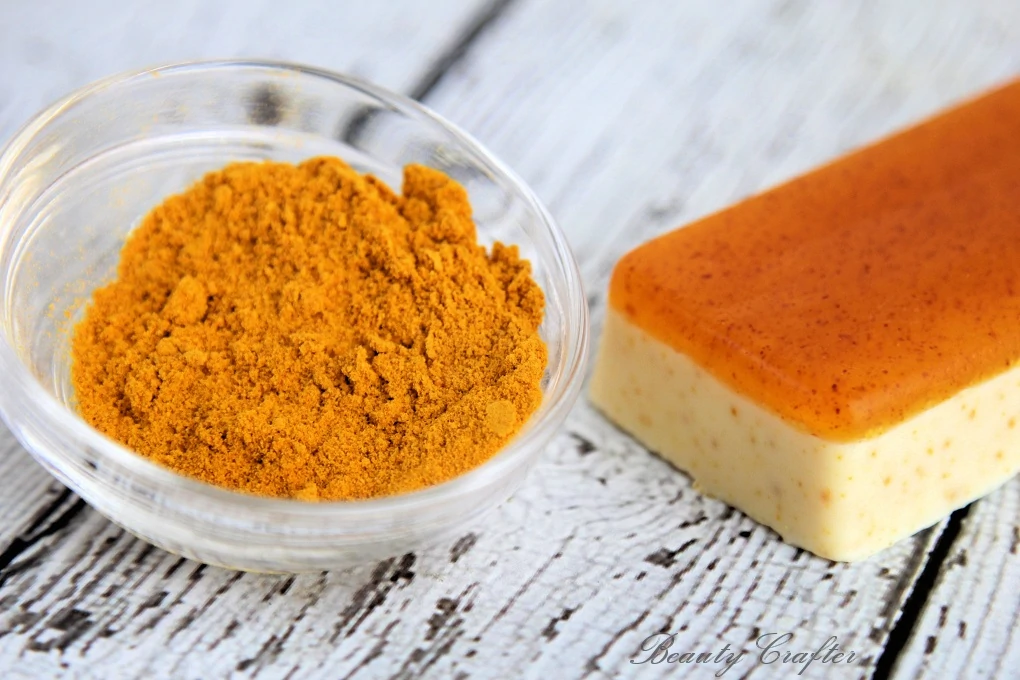 Make Your Own Ground Orange Peel
I do find purchased dried orange peel are often over priced small packages. Many look drab and lifeless to me.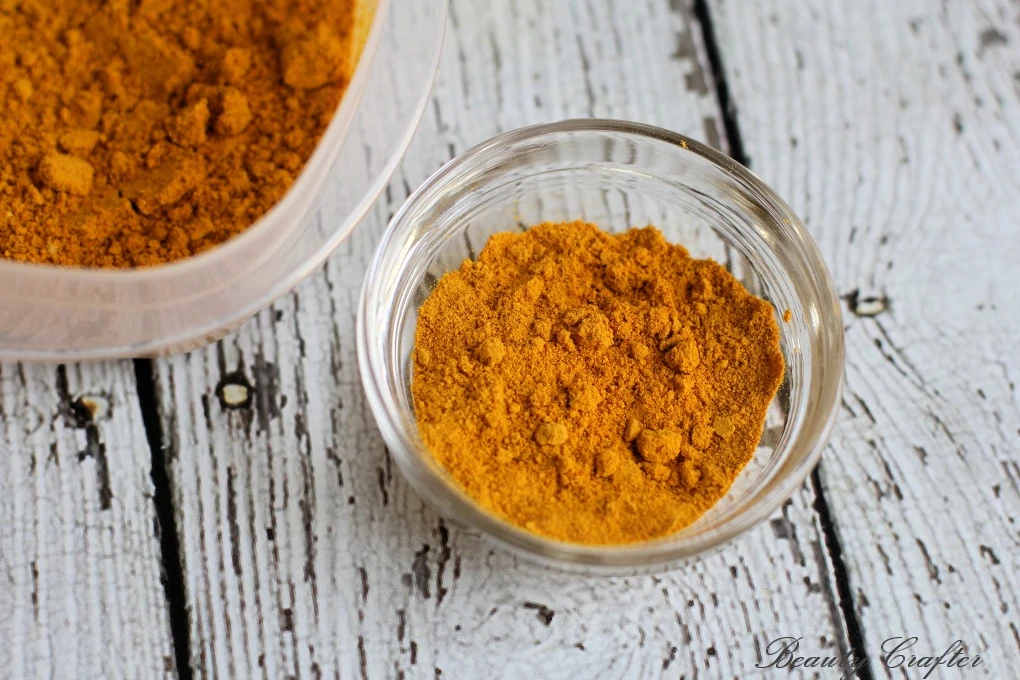 Luckily, my seven year old is addicted to clementines.  One day as I was looking at a peel she carelessly discarded on my counter, it dawned on me that this much thinner peel, had more color per volume and would dry out quite fast.  Grinding it finely would make for a more subtle texture in the soap too. It seemed just the thing I needed for the next batch of soap I was planning.
Making Clementine Dust (It's Wicked Easy)
Save a few clementine peels.  Even one will give you plenty to do a batch of soap.
Preheat your oven to 225 degrees.  While it is warming up rip the peels into small bits.  The smaller you tear them the quicker they will dry out in the oven.
Spread them out loosely on a baking sheet.  Bake for about 30 minutes, then check them to gauge progress and toss around a bit.  They will probably need to bake another 10-20 minutes depending on how small they were torn and if they were a little air dried prior to baking.  When they are crisp and snap rather then bend they are done.
Allow the clementine peels to cool, then grind them to a fine powder.  A spice grinder is ideal, but a small food processor or mortar and pestle will do if need be. The process will be much more efficient with the spice grinder though, even if you have a lot and have to grind in a few batches.
Store in a small airtight container until ready to use.
Try pairing this soap with my Orange Mint Sugar Scrub or Orange Bath Bombs.
Print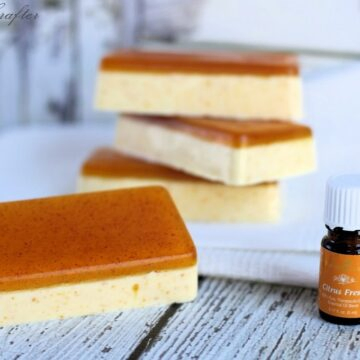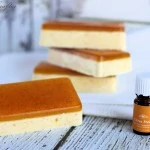 Homemade Citrus Mint Soap Recipe
---
Description
Orange Mint Soap recipe made with melt and pour soap and essential oils. A great beginner soap making project with attractive finished look.
---
¼ lb clear glycerine melt & pour soap base
¾ lb goats milk melt & pour soap base
3 tsp clementine dust , finely ground dry clementine peel, directions for making it here
60 drops of  Citrus Fresh essential oil blend or 45 drops orange
& 15 drops spearmint
soap mold
---
Cut the pour and melt soaps into small pieces (approximately ½" square, but don't be fussy about it).  Keep the two types of soap base separate.
Place the glycerine soap in a microwave safe mixing bowl and zap for 30 seconds.  Stir and repeat in 15-20 second intervals until soap is melted.
Add 1 teaspoon of clementine dust and 15 drops of Citrus Fresh essential oil (10 orange & 5 spearmint) to the glycerine soap and mix well.  Pour carefully into the molds, dividing evenly.
Melt the goat's milk soap base, in the same method as above, then add 1 teaspoon of clementine dust and 45 drops of Citrus Fresh essential oil (35 orange & 10 spearmint).  Mix well, then top off the molds with it.
Set the soap bars aside to cool.  Once cool pop out of the molds by pressing against the back until the soap releases.
Soap is ready to use or gift.
Notes
*I used a tray mold of 4 (4oz) bars.
Note of caution: Do not exceed the essential oil quantity in this recipe, as too much of some citrus fruit essential oils could be reactive in sunlight. If you are using the orange and spearmint version this is not a concern. Orange oil is not phototoxic.