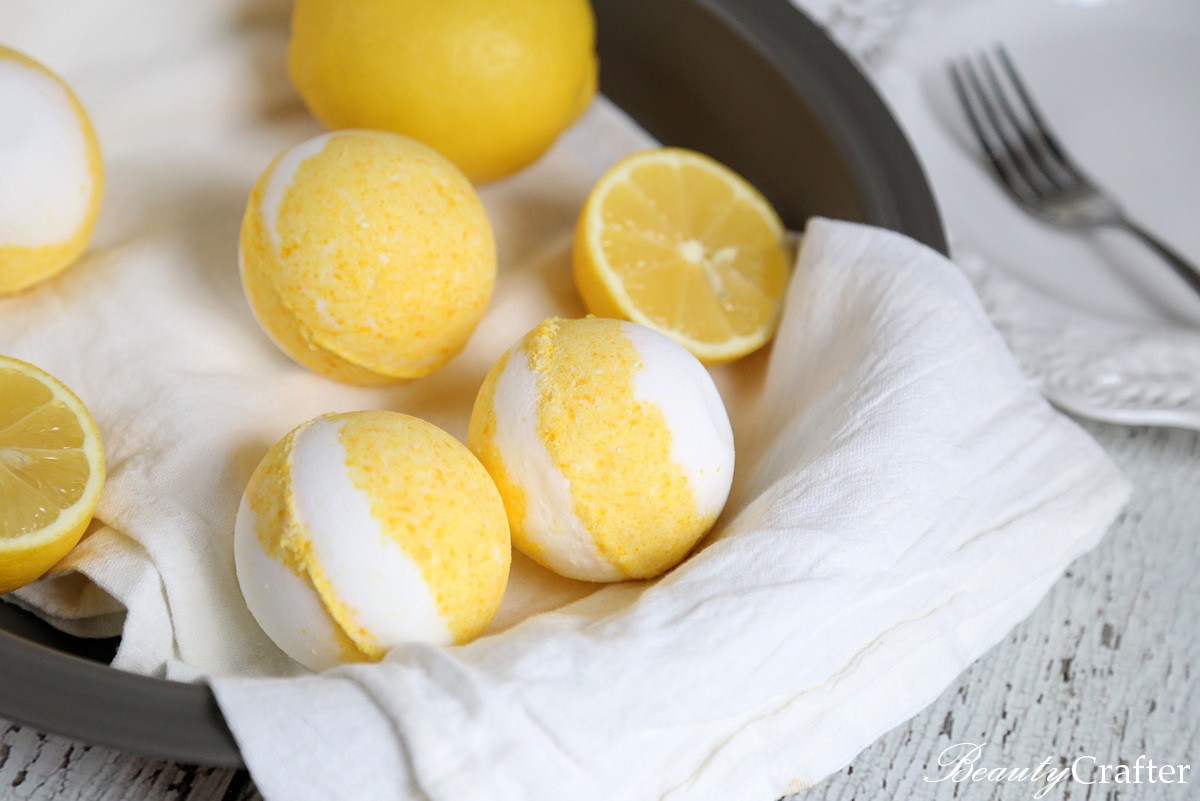 Lemon Meringue Pie Bath Bombs are the perfect uplifting gift. Great for a busy mom or someone who just needs their day brightened a bit. The smell of creamy sweet vanilla teamed with fresh lemon is good enough to eat and hard to be in a bad mood smelling. The scent really is good enough to eat, but don't…lol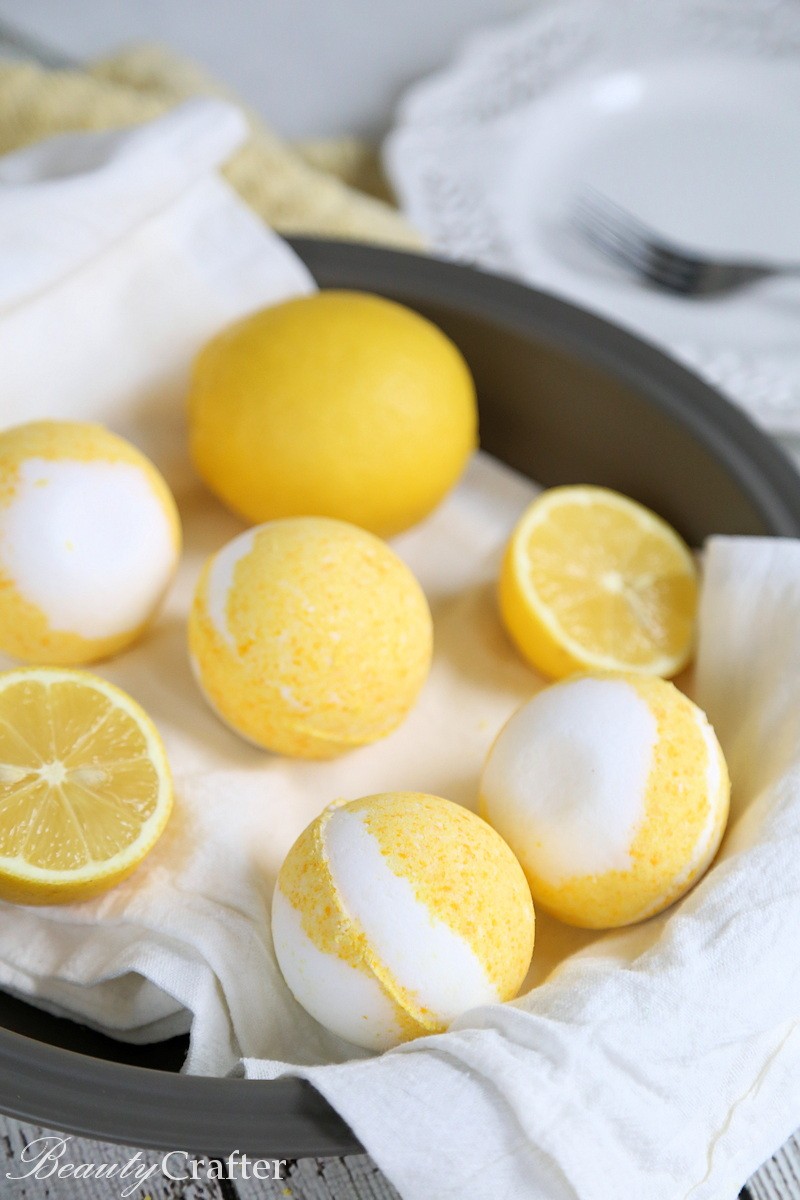 Lemon Meringue Pie Bath Bombs: Essential oils
Lemon Essential oil
 – is purported to enhance mood and nourish the skin.  The fresh scent is cheerful and clean smelling.
Vanilla Essential oil
– is not truly an essential oil.  It is an extract of vanilla called Oleoresin. It is specifically produced for scenting the air and products made with it and does not contain alcohol. While not technically an essential oil it does serve to same role for our purposes and is not so much "fake", rather inaccurately named.
Together these oils produce a scrumptious Lemon Meringue Pie scent.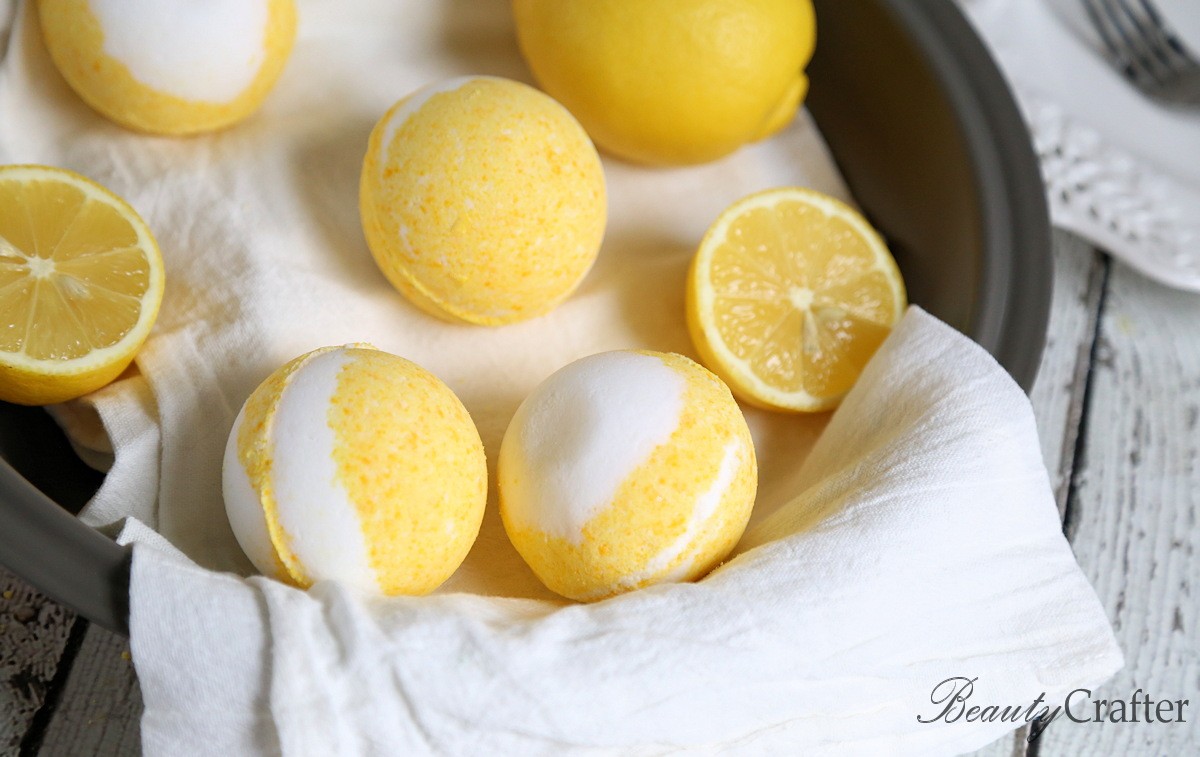 Gift Packaging
The scent of these bath bombs provides ample opportunity for creative gift wrapping.  Pack them with a fun mixture of bath and kitchen items, such as: using a pie tin
, adding Tea Towels with Lemons on them
, a jar of lemon curd
, scrubby for the bath, perhaps some sugar scrub.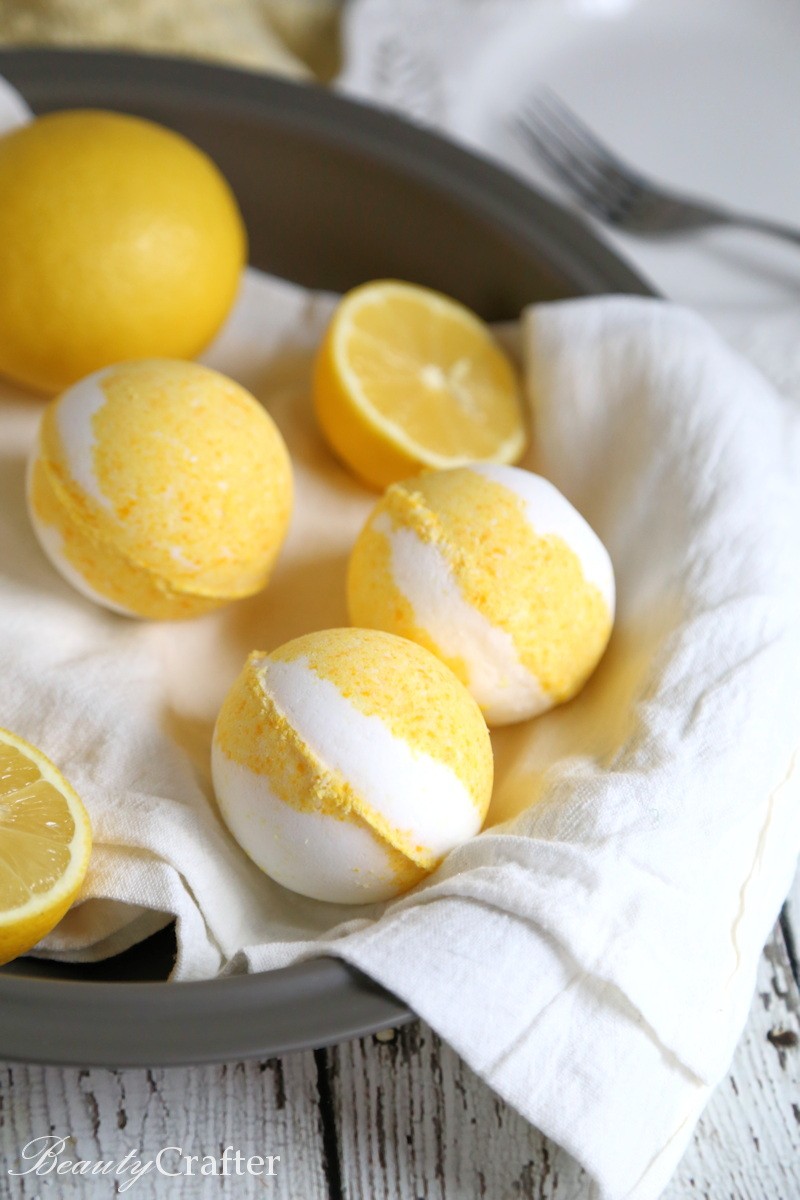 Lemon Meringue Pie Bath Bombs: Making
These are relatively easy bath bombs.  Here are the ingredients, supplies and directions for you to make a batch of your own.
Ingredients
1 cup of baking soda
1/2 cup of cornstarch
1/2 cup of citric acid
1/4 cup of epsom salts
2 tbs fractionated coconut oil
(almond oil
will do, if you have it)
1 tbs water
1/8 tsp vanilla essential oil
1/8 tsp lemon essential oil
yellow gel food coloring
Supplies: Bath Bomb mold
(3″-3 1/8″), whisk, 2 bowls and spoon
Directions
Mix together baking soda, cornstarch, citric acid and epsom salts.
Add the fractionated coconut oil, then quickly mix in the water (so it won't fizz too much).
Divide the mixture into two bowls.  roughly 1/3 in one bowl and 2/3 in the other. Mix the vanilla essential oil into the smaller batch and add the lemon essential oil and some yellow food coloring to the larger portion.  Mix each well, taking care not to get any yellow into the white.
Scoop the mixtures into each side of the bath bomb mold in rough layers. Press firmly until nearly flush, then overfill with mixture and press the two sides together snuggly.  Gently twist and lift top to release (if the halves of the bomb separate that means you probably didn't pack tightly enough)