This easy pumpkin spice bath bombs recipe is great for treating yourself, as well as DIY fall gifting.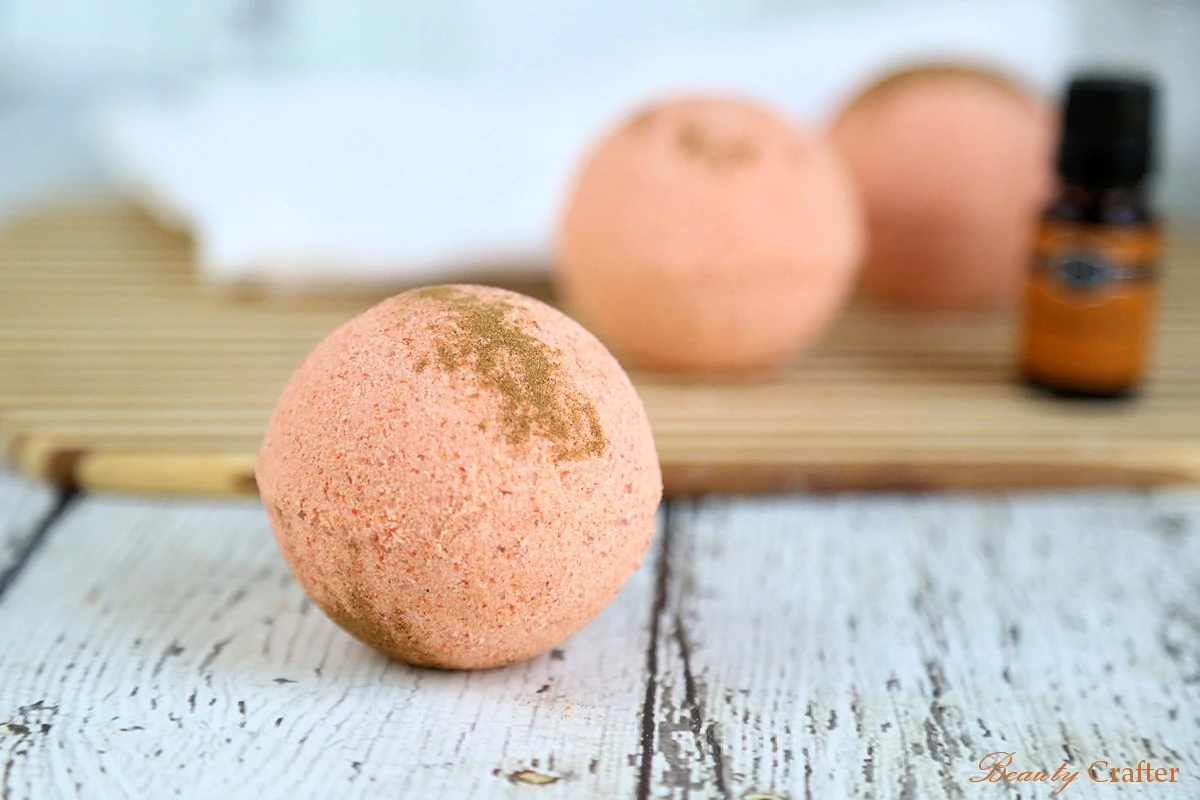 What better way to relax on a crisp fall evening but with one of these Pumpkin Spice Bath Bombs?  The festive pumpkin spice scent and colorful orange water these bath bombs create is sure to elevate anyone's mood.  Unless you are one of those pumpkin spice haters, this recipe is sure to be a hit.
Team these bath bombs with my Pumpkin Spice Soap  or Pumpkin Spice Sugar Scrub to make a nifty seasonal gift basket!
I made a mini bath bomb to give you an idea what the pumpkin spice bath water looks like. My tub is peach rather than white, so I use an extra large porcelain bowl.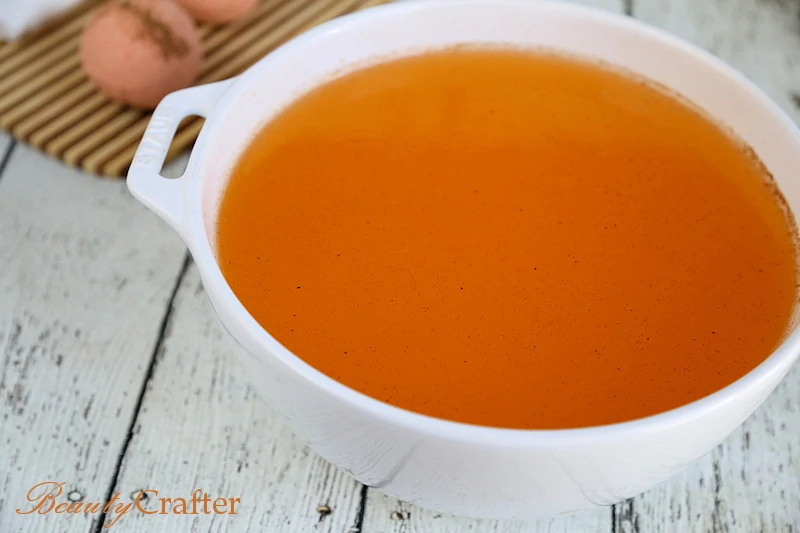 Grab your Supplies to make Pumpkin Spice Bath Bombs
Ajent Citric Acid 100% Pure Food Grade Non-GMO (Approved for Organic Foods) 5 Pound
Spice Set of 6 Premium Grade Fragrance Oils - Cinnamon, Harvest Spice, Apple Cider, Coffee Cake, Gingerbread, Pumpkin Pie - 10ml
Metal Bath Bomb Mold - 2 Molds (4 pieces) - 2.56" Diameter - Premium Finish
Viva Naturals Fractionated Coconut Oil, 16 oz - Ultra Hydrating Massage & Aromatherapy Oil, Hexane-Free
6 Food Color Neon US Cake Supply by Chefmaster Liqua-Gel Paste Cake Food Coloring Set - 0.75 fl. oz. (20ml) Bottles
Epsoak Epsom Salt 2lbs Magnesium Sulfate USP
McCormick Pumpkin Pie Spice, 1.12 oz
Bob's Red Mill Baking Soda, 16 Ounce
Bob's Red Mill Corn Starch, 22 Ounce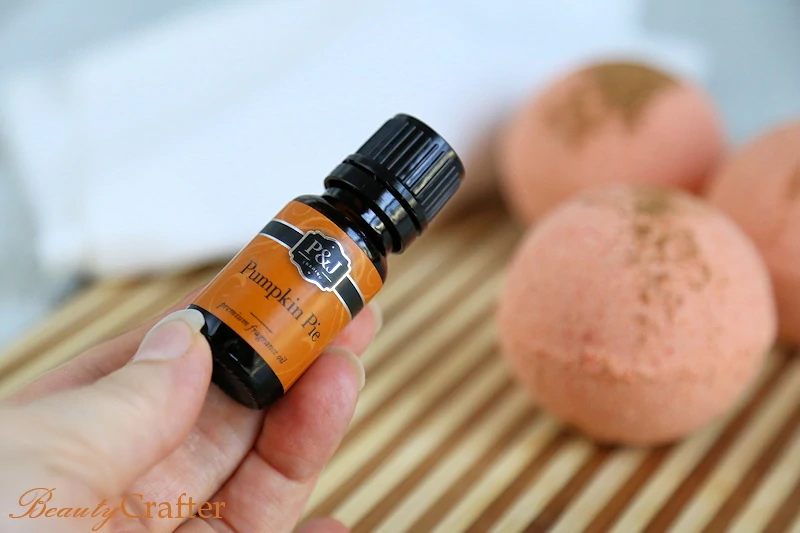 Print
Pumpkin Spice Bath Bombs Recipe
---
Description
Fun pumpkin spice bath bombs that are easy to make yourself.
---
---
Mix together all the dry ingredients, then add the fractionated coconut oil and essential oil. Mix.
Whisk in 8-10 drops of gel food coloring, Add more coloring until the mixture lightly clump when grasped. Make sure the color is evenly distributed. Add a few drops of water if necessary.  I didn't require any.
Sprinkle a little pumpkin pie spice on each half of the bath bomb mold.
Scoop up some bath bomb mixture with each side of mold and gently press down, then put more mixture on top overfilled and press the sides together firmly over mixing bowl. Carefully remove from the the mold. Set each bath bomb aside to dry.
Once the pumpkin spice bath bombs are dry, place in airtight container or shrink wrap bags.
Notes
The pumpkin spice bath bombs recipe makes four 2.5 to 2.65 inch spherical bath bombs.
Want to change it up a little? Swap the pumpkin spice fragrance for the lavender in my  Lavender Oatmeal Bath Bombs Recipe.