This Sparkling Lavender Bath Salts recipe is an easy DIY bath product craft to make and wonderful for gifting. Make your own beautiful homemade bath salts!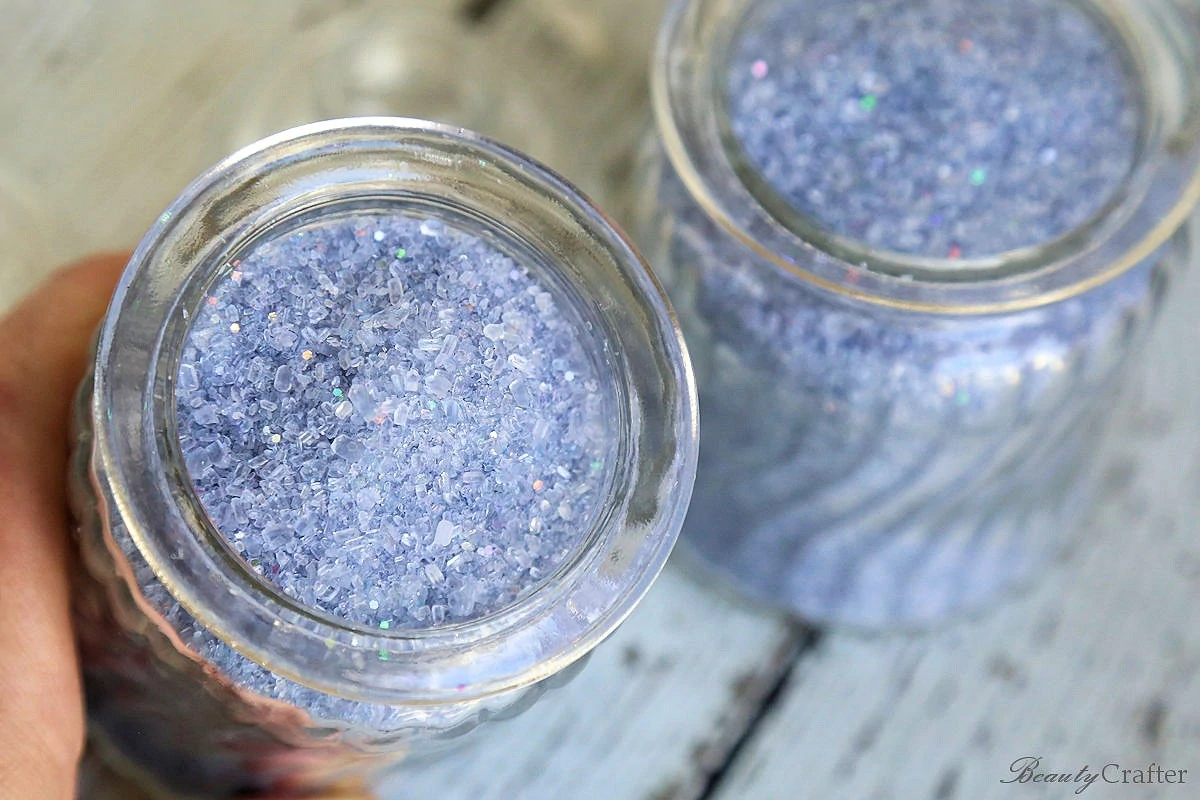 Benefits of Lavender Bath Salts
Bath Salts
Bath salts have not been getting nearly the attention of bath bombs lately, but are actually more effective for creating a therapeutic bath.  It takes a good amount of epsom to ensure you absorb a nice dose of magnesium during a bath. That quantity can be added with bath salts far easier.
Lavender Essential Oil
Lavender was chosen for it's lovely soothing scent and therapeutic properties for the skin.  It is also a readily available common essential oil. The glitter just adds a fun uplifting element to the lavender bath salts recipe.
Easy to Make
Bath salts are incredibly easy to make. Simply add the ingredients, mix and place in an airtight container until you are ready to use. It's a great kids gift making project and lavender is safe kid safe essential oil, so if they get a little on them no big deal.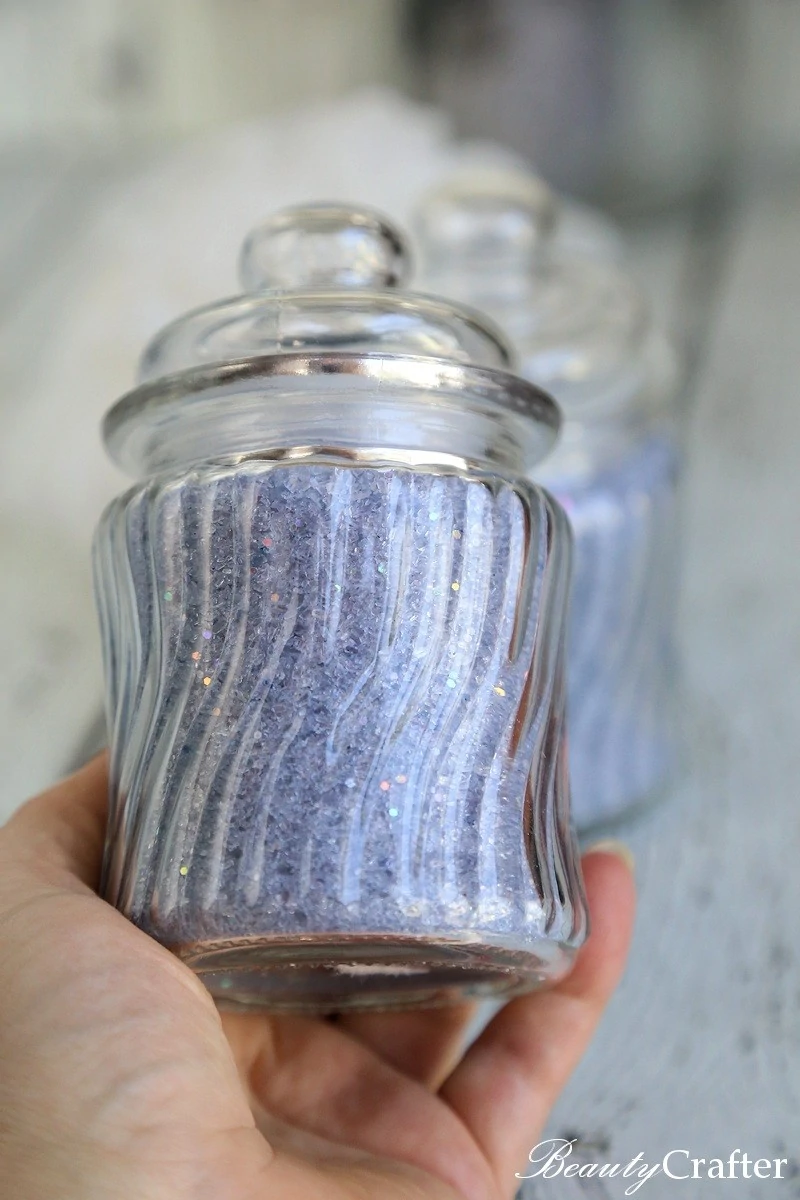 Supplies for DIY Bath Salts
Here are the ingredients you will need to make the bath salt recipe. You will also need a jar or plastic bag to store the bath salts in until they are used.
 Spectra Glitter, 1 Pound, Iridescent
 Viva Naturals French Lavender Essential Oil, 4 fl oz - 100% Pure & Therapeutic Grade for Relaxation, Sleep & Happy Mood
 Food Coloring Liqua-Gel - 12 Color Variety Kit in .75 fl. oz. (20ml) Bottles
 Natural Epsom Salt (Original) 16oz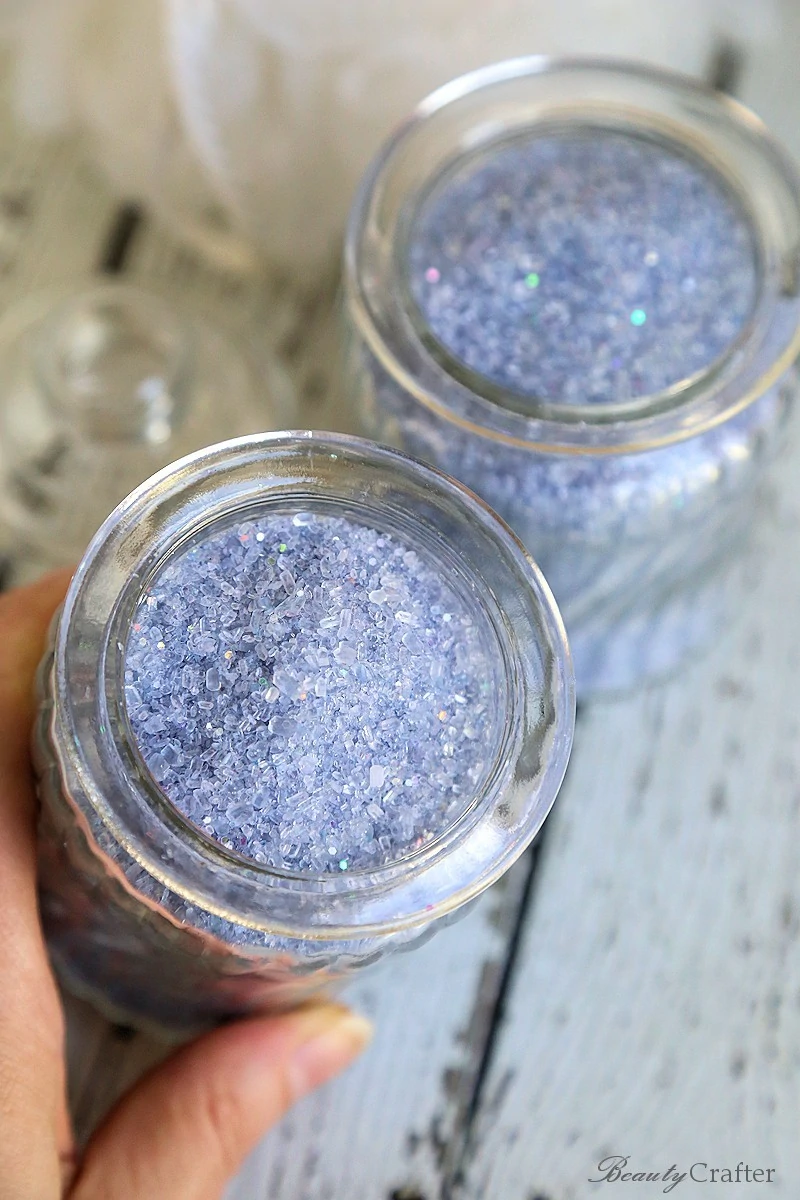 Iridescent glitter ensures a beautiful sparkle to the finished lavender bath salts.
Homemade Gifts
Scented bath salts make lovely homemade gifts. They are also a great addition to spa gift baskets.
Here are a few gift ideas:
Print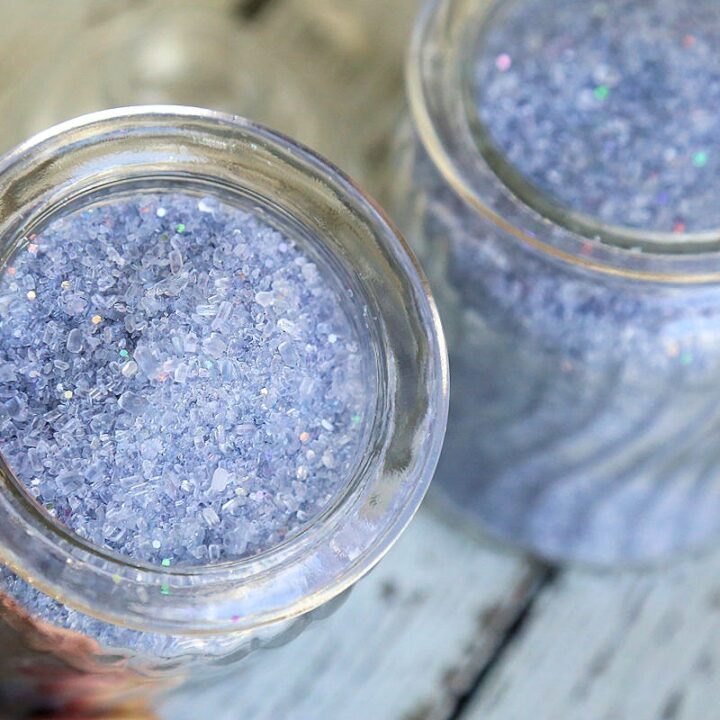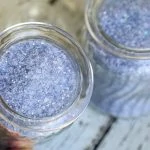 Sparkling Lavender Bath Salts Recipe
---
Description
Here is the super easy recipe for making sparkling homemade lavender bath salts.
---
---
Simply mix the ingredients together very well and store the sparkling lavender bath salts in an airtight container until ready to use.
Notes
*Purple gel food color can be used instead, but the slightly varying tones within the salts from using red and blue is a nice effect, especially in conjunction with the glitter.