Argan oil is everywhere these days, and for good reason! These little bottles of "liquid gold" hold endless health and beauty benefits – just waiting to come out. If you haven't tried Argan oil yet or are still a little unsure why you'd want to, I've put together a list of 9 ways Argan oil will shake up your beauty routine. If your hair, skin, and nails look the best they have in years, I take full responsibility!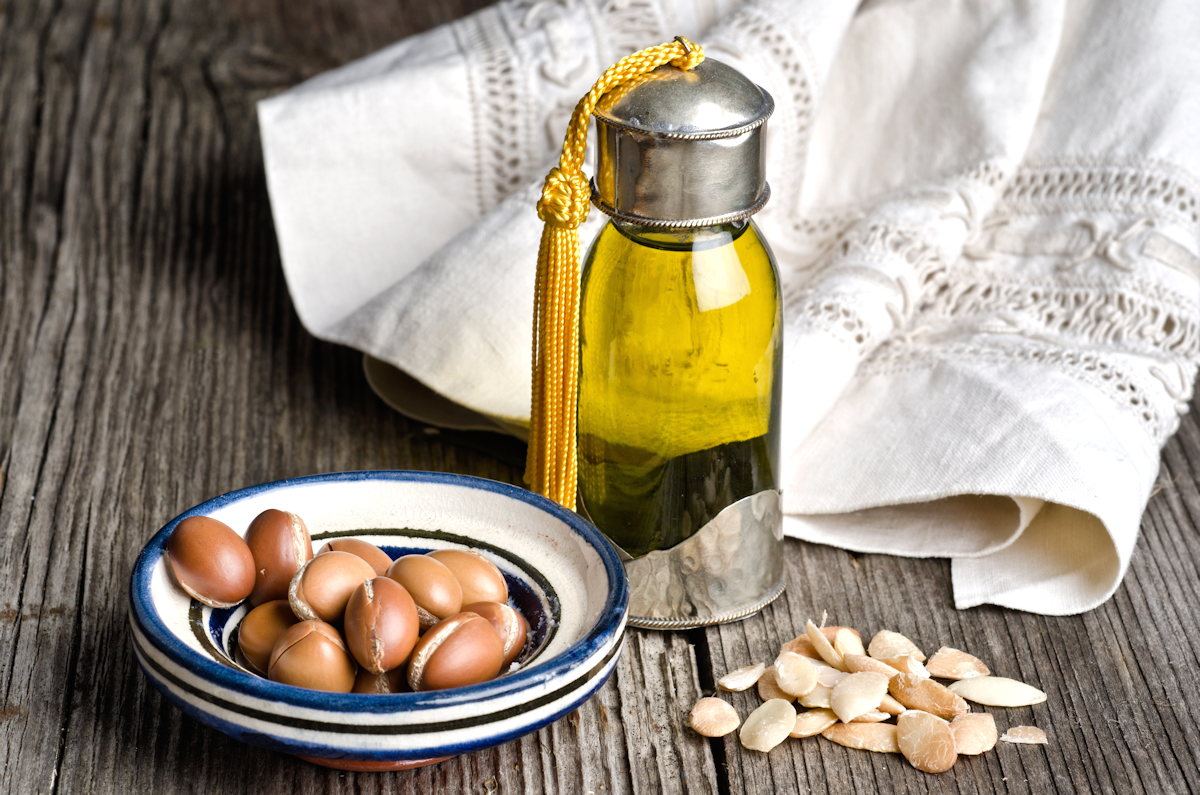 What is Argan oil?
Argan oil comes from the fruit of the argan tree which is native to Morocco. While Argan oil is used primarily for eating in Morocco (think olive oil replacement), the countless health and beauty benefits have it flying off shelves in the U.S.
Important Tip: When shopping for Argan oil, always choose a bottle with just one ingredient: 100% Argan oil.
Benefits of Argan Oil
Here are just some of the beneficial ways you can add Argan oil to your beauty routine.
Skin Moisturizer
Dry skin sufferers will rejoice the soothing and deep moisture Argan oil offers. Applied right out of the shower you can expect legs, arms, elbows, and knees that glow with health and softness. It's also a great skin protector – whether you're battling winter winds or cooking in the heat of summer.
Anti-aging Properties
Although fantastic as a moisturizer, Argan oil also has the added benefit of decreasing the appearance of lines and wrinkles on your face. Because it plumps the skin, these small imperfections disappear. Regular application can also increase the elasticity in skin which is key to a youthful and vibrant complexion overall.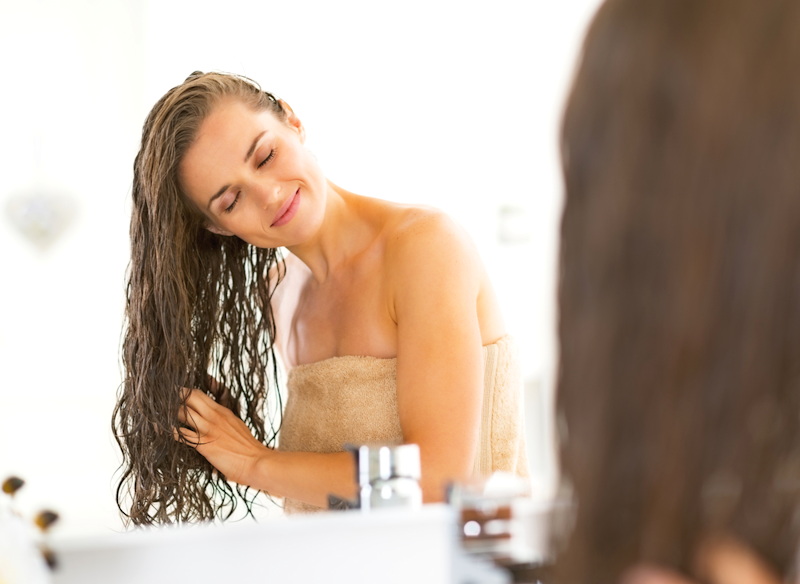 Hair Conditioner
While lots of hair products include Argan oil, there is no substitute for the pure oil run through your tired locks. Used as a conditioner, it can soothe the most frazzled of dry ends, tame wild curls, and improve split ends. Your hair will shine and feel like silk between your fingers.
Hairstyling
You can also use Argan oil to boost your style and protect it throughout the day. If you're blow drying, rub a few drops of oil between your palms and work it through the ends of your hair to tame flyaways and soothe any frizzy spots. Curly girls can use a few drops through the ends during dry winter days when the lack of moisture in the air flattens your curls.
Beating Acne
If you're an acne or blemish sufferer, adding oil to your skin care routine might seem like a massive contradiction (aren't I trying to get rid of the oil?). However, Argan oil has been shown to decrease sebum levels in the skin (the kind of oil that causes acne and breakouts) which can clear up the blemishes you already have and prevent new ones.
Also, the linoleic acid in the oil works as an anti-inflammatory agent – decreasing redness and soothing damaged cells. This also makes it perfect as a treatment for rashes, sunburns, bug bites, and other annoying skin irritations.
Pregnancy and stretch marks
As mentioned above, Argan oil improves the elasticity in skin, making it a great choice to help soothe itchy skin on a growing baby bump. It can also help the skin stretch with less tissue damage meaning fewer stretch marks postpartum.
If you're already stuck with the stretch marks (wear them with pride!), a regular treatment with Argan oil can improve their appearance and even out the skin tone making them less noticeable.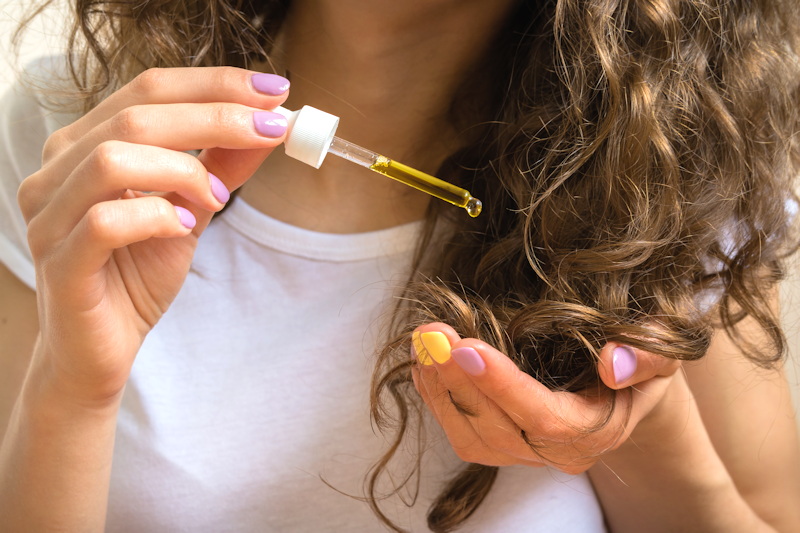 Hands, Feet, and Nails
Winter winds, regular washing, and frequent polish changes can all do a number on your hands and nails. With its luxurious moisture, Argan oil can instantly soothe dry hands and cuticles with regular application. You can also gently rub it into brittle, dry, and even cracked nails to soothe the nail and nail bed, encouraging repair and regrowth.
Rub a few drops into your hands, feet, and cuticles nightly for baby soft fingers and toes. It is actually the primary ingredient in my DIY Nail Strengthener oil, which is saving my nails right now from the harsh treatment I've given them recently.


Here is a quick video of me making what I think is the best nail strengthener with Argan as the primary oil.
Razor Burn
There is little so frustrating as razor burn and the ingrown hairs you can get as a result. However, the features of Argan oil that support your skin are a fantastic defense against razor burn. Immediately after shaving, apply a few drops to shaved areas to prevent razor burn from developing or add to already irritated skin to keep the bumps at bay.
Lip Care
When adding Argan oil to the rest of your beauty routine, don't forget those lips! All the benefits your skin gets from the oil (improve appearance, decreased redness, sun and wind protection, etc.) apply to your lips as well. Skip the chapstick with unknown chemical ingredients and use a drop of this natural oil instead.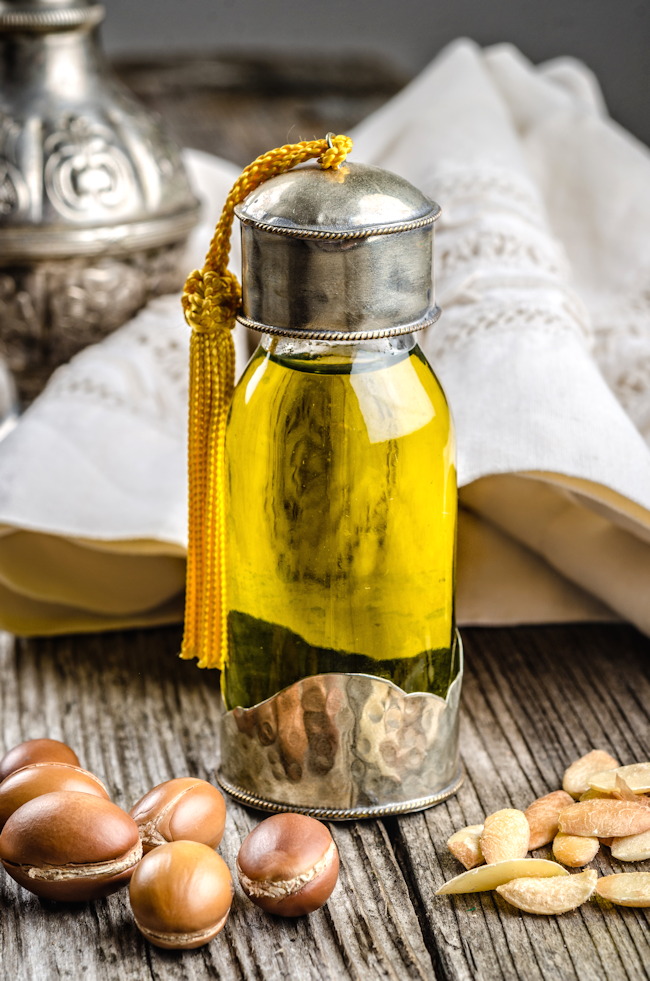 I hope you have found this information on the uses of Argan oil in beauty to be helpful in your own natural beauty routine. It certainly is one of my favorite nourishing oils.