Does your love life need a kickstart? These aphrodisiac essential oils may just give you the romantic boost you need. Add one or more of these oils to your essential oil diffuser or hair and skin care products to create an aura of seduction.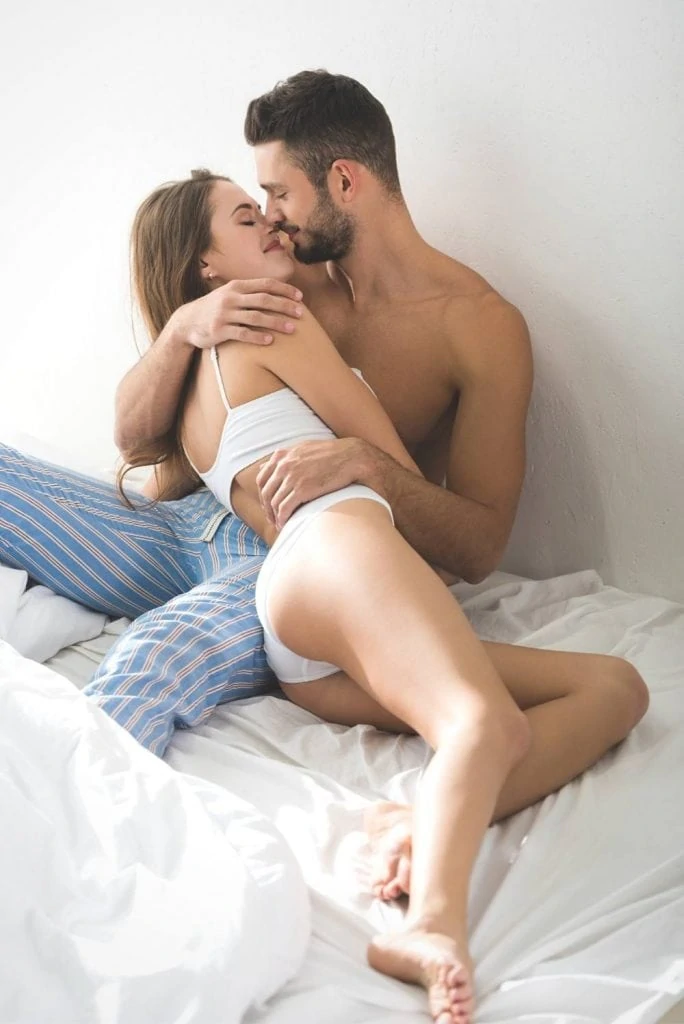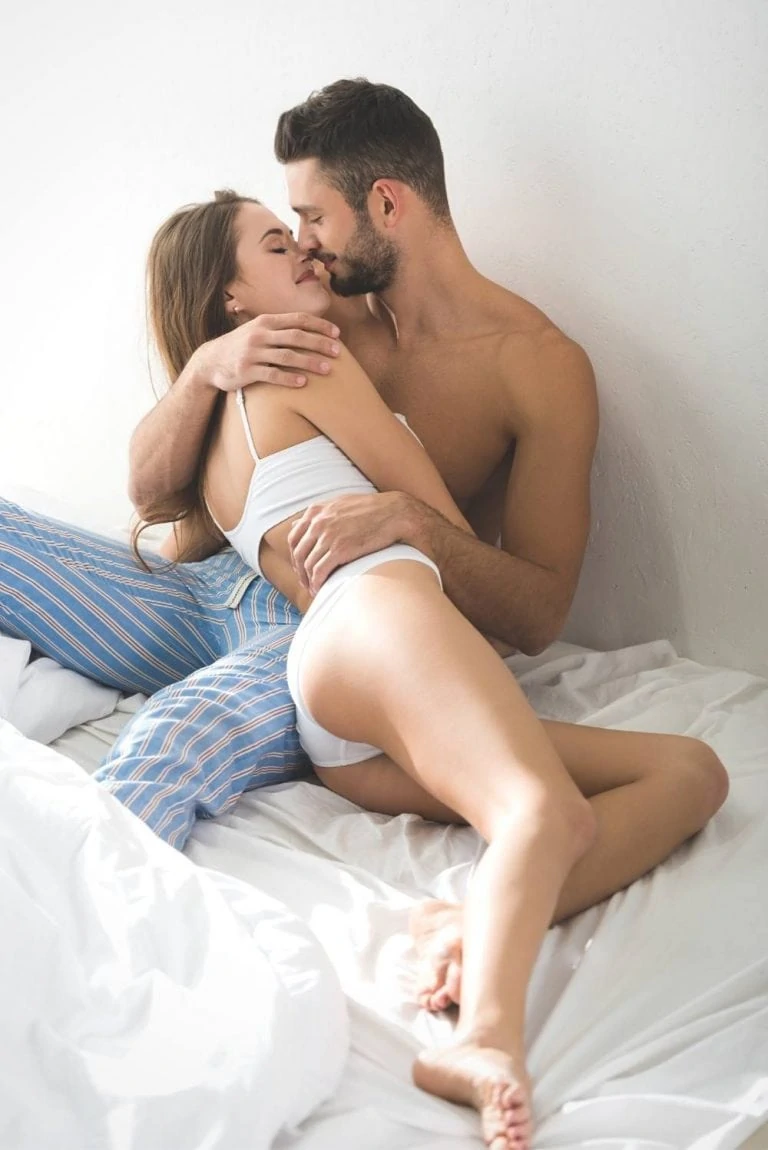 Whether it is Valentine's Day, an anniversary or just a random night you want to get frisky. The natural aphrodisiac properties of these oils may enhance the experience and help you and your lover get your sexy time on!
Aphrodisiac Essential Oils Do They Work?
Of course there is a lot more to seduction than scent can control on it's own, but choosing an aphrodisiac essential oil may enhance healthy sexual desire in both men and women. There are indications the oils may effect the autonomous nervous system to aid in a healthy arousal levels. The aphrodisiac effects have been studied scientifically and there are of course anecdotal reports of them elevating a romantic mood.
Depression, stress and exhaustion are often factors when things become lackluster in the bedroom. Uplifting aromas can ease stress and an improved mood directly relates to a better sex drive. In mild cases, oils and patience may be enough to improve the situation without drugs.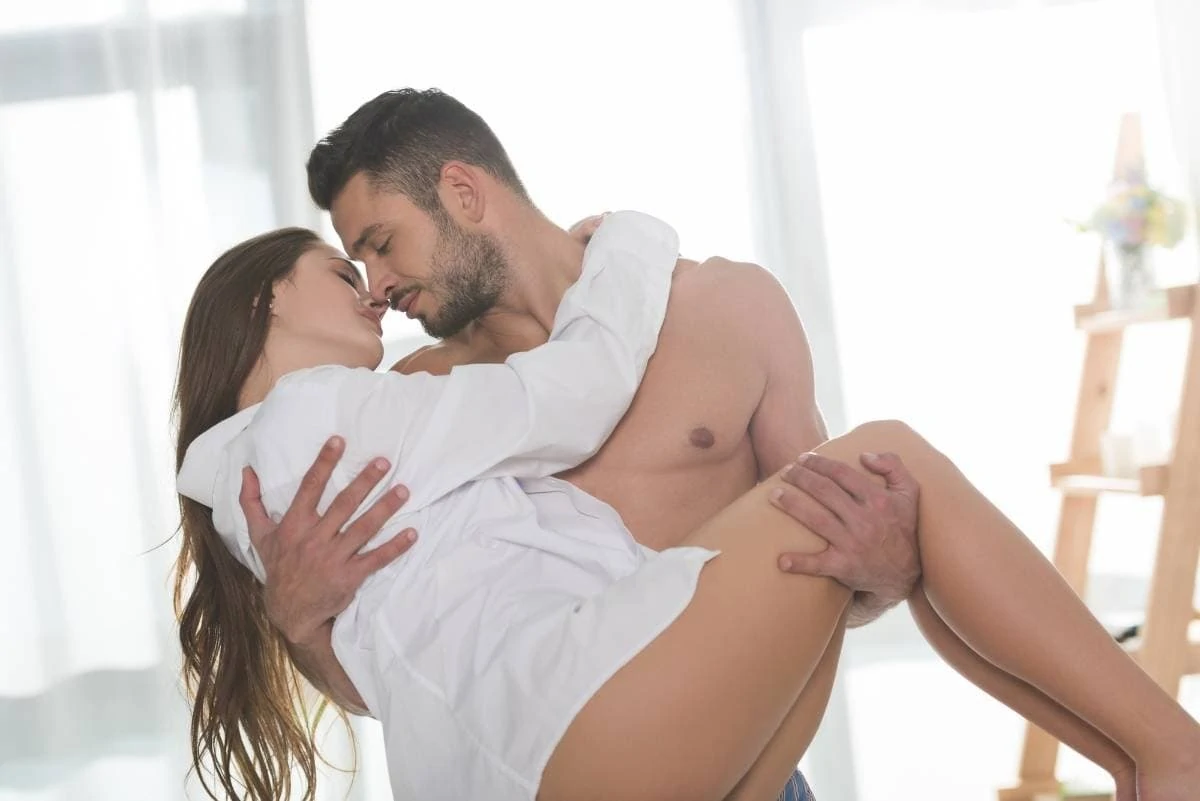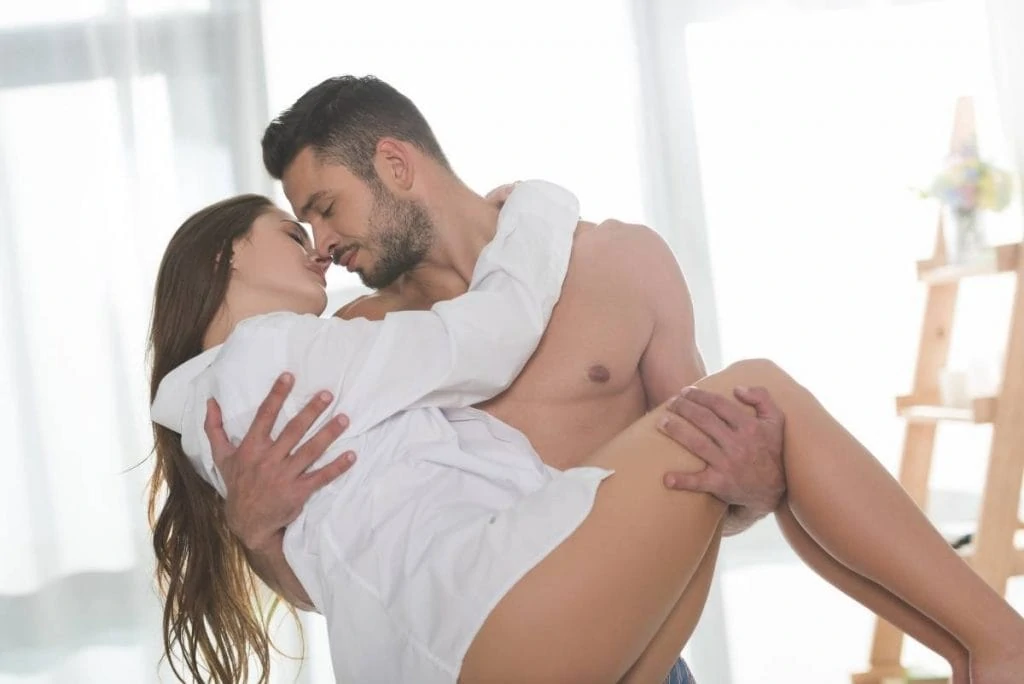 The scent combination of lavender and pumpkin spice has been scientifically shown to increase penile blood flow and sexual arousal levels in males. [1]
Some evidence has been found that aromatherapy application of essential oils may increase sexual function for menopausal women who suffer from low libido. [2]
Best Aphrodisiac Essential Oils
Here are just some of the aphrodisiac essential oils that create a romantic mood. They might just help invigorate your sex life.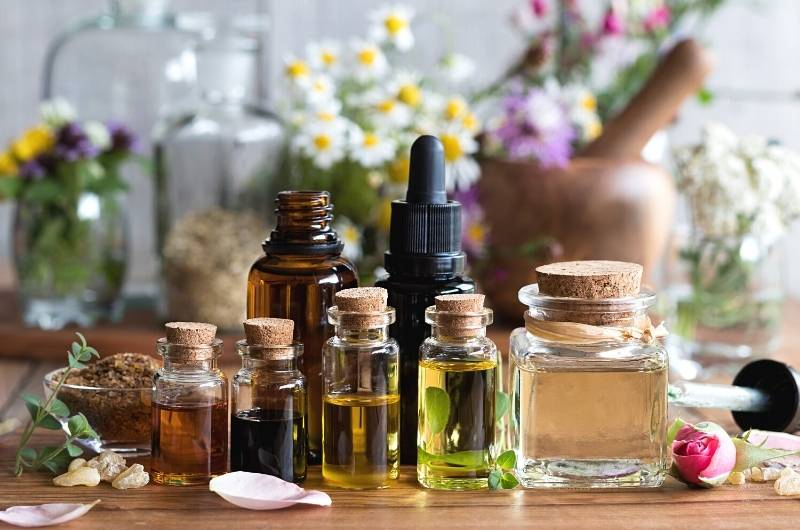 Lavender Oil
As mentioned above, lavender essential oil is associated with arousal in men. It is also one of the oils shown to have a helpful effect on the sexual health of older women. In one study it improved pretty much every aspect of the experience for older ladies, mental and physical.
Mist some on your bedroom pillows for a restful night and perhaps some added satisfaction.
Rose Oil
Rose (rosa damascena) is a classic fragrance of romance, and with good reason. Of course the traditional association with love might bring on feelings, but there is more to it.
Rose oil has been shown in several studies to improve the libido of those suffering from a lack of sexual interest due to certain medications.[3, 4] This was more noticeable in males than females [5], which I found interesting, since the flower is widely associated with femininity.
As true rose essential oil is incredibly expensive, rose absolute is a more viable alternative for most people. It still has that great natural rose fragrance and effect.
Make my Rose Bath Bombs or Rose Sugar Scrub for a bath that will leave you fragrant and enticing.
Jasmine
Jasmine was found to be one of the most desirable fragrances of both men and women. [6] It has long been a popular scent of enticement, and the essential oil is considered uplifting and stress reducing. Jasmine essential oil has proven to be a stimulating addition to massage oil [7]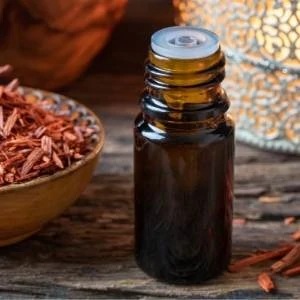 Sandalwood essential oil has a sultry woody aroma that is intoxicating. Not only does this exotic oil smell amazing, it has been scientifically shown to effect the autonomic nervous system and increase arousal. [8]
Patchouli Oil
Patchouli may not be for everyone, but just a touch of this earthy oil can enhance the overall effectiveness of an aphrodisiac oil blend. It is said to stimulate hormones and the sexual glands, all important for a healthy sex life.
Sweet Orange
Orange is one of the most bright and uplifting aphrodisiac essential oils there is. There is some early evidence that it may aid in arousal too. [9]
Use some of this happy oil in your diffuser or try my Orange Bath Bombs.
Ylang Ylang Oil
Ylang ylang is an aphrodisiac essential oil that is often added to floral perfumes for it's arousing properties. The oil is traditionally revered for it's ability to ease sexual anxiety and purported to provide performance enhancement,
It's been found that Ylang ylang essential oil has a high concentration of β-caryophyllene, which is credited with an increase in testosterone, one of the most important sex hormones. An increase of this hormone was found in the saliva of women after inhalation of Ylang Ylang. [10] This is indicative of arousal.
Clove Oil
The compound β-caryophyllene is also highly concentrated in clove bud. This makes this spicy scent a fabulous addition to a aphrodisiac oil blend. It could be a contributor to why Pumpkin Spice has proven so beneficial to arousal.
Clary Sage
Clary sage essential oil is a great stress reliever and we all know the stressors of life tend to be a libido killer.
Ginger
Ginger was included in a syrup that effectively increased male performance. It also helps improve overall vigor.[11]
Vanilla
Technically there is no such thing as vanilla essential oil, what is used is an oleoresin. Regardless of this, vanilla is a warm and welcoming scent, perfect for any romantic moment. It is a lovely addition to a sensual aromatherapy blend.
Honorable Mentions
Here are a few more essential oils to consider for enriching your love life.
Vetiver is an earthy aromatherapy oil that is often lauded for it's calming properties and sensuality.
Cinnamon oil can enhance an arousing essential oil mix, but should be used very sparingly. In topical applications cinnamon oil can be irritating.
Bergamot oil is a personal favorite of mine and a great romantic oil as well. It combines the anxiety reducing characteristics of lavender with the mood elevating aspects of orange.
Inhalation of neroli oil was found to help increase sexual desire women in one study. [12] It also smells fabulous, so why not try it.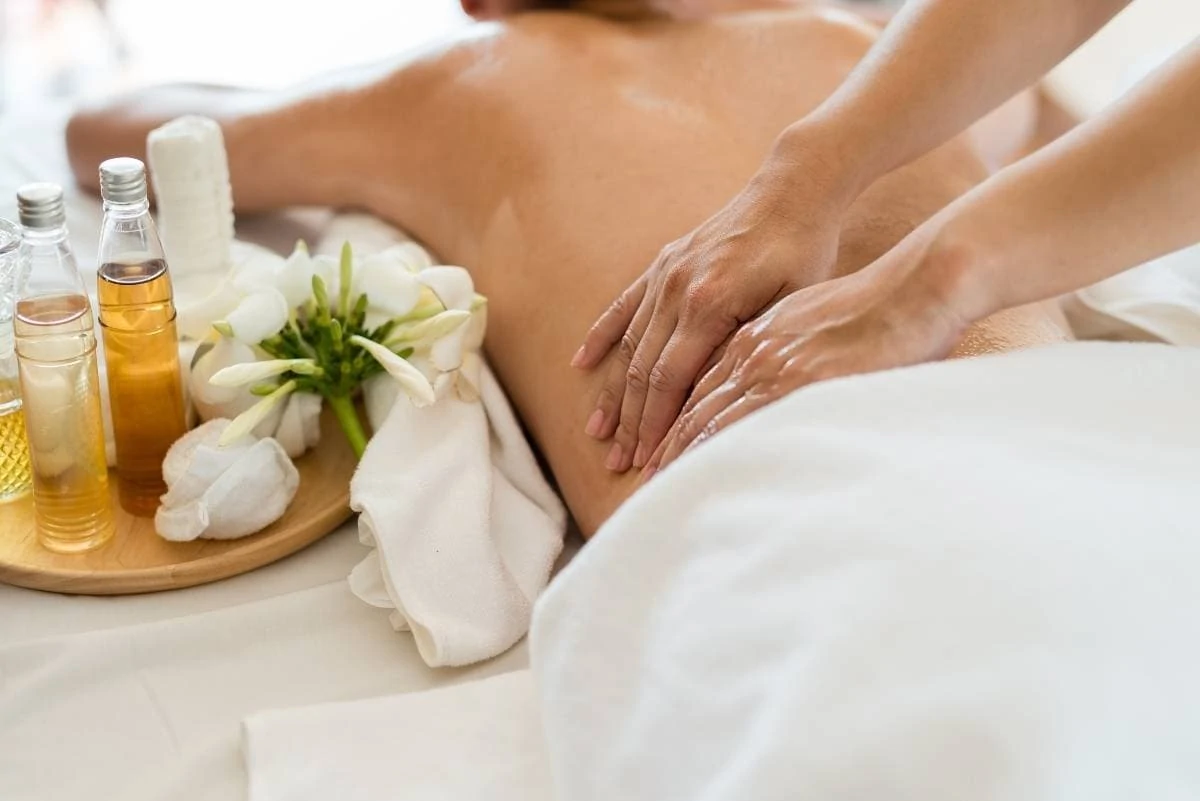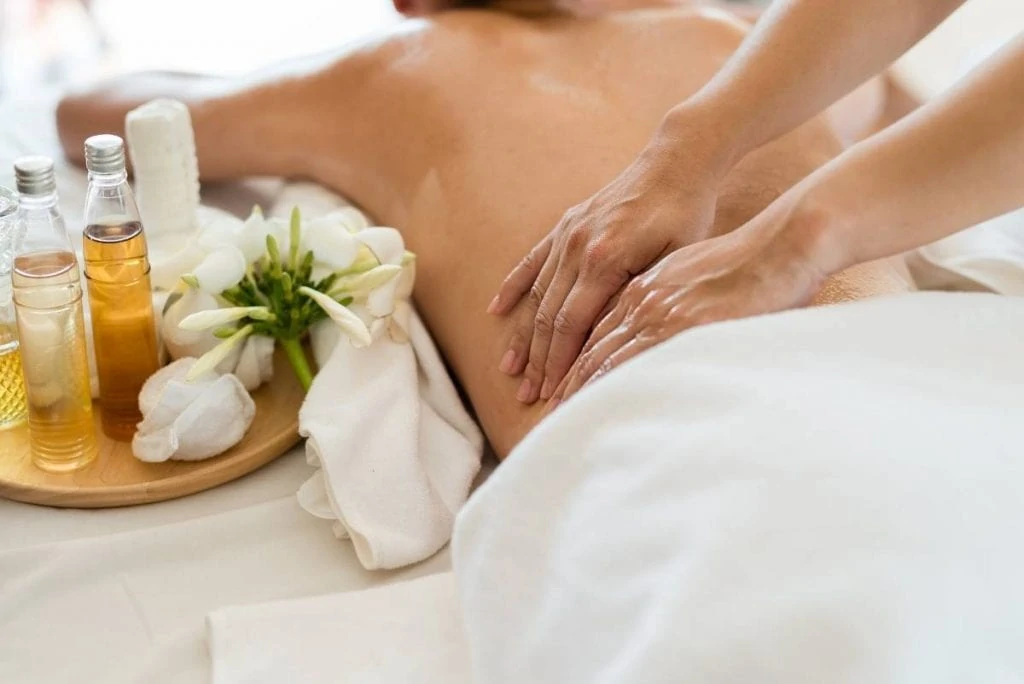 Essential Oils for Love Making: Ways to Use
Essential oils can be a great way to enhance sexual experience and there are many ways to add them to your love making. Here are a few ideas:
Creating a sensual mood by diffusing the oils into the air. Use an essential oil diffuser or spritz diluted oils around the room, or on pillows and linens.
Apply a few dabs at pulse points to entice your love partner.
Add a few drops of your favorite skin safe aphrodisiacal essential oil to skin care products you will be using daily.
Make a romantic bath scented with some of these essential oils.
Use the oils in homemade shower steamers.
Try using a simple blend of aphrodisiac essential oils to create a romantic body massage oil. It will add to the sexual energy of the moment. See recipe below.
Selecting a Carrier Oil
Any non-comedogenic oil will work well as a carrier for your aphrodisiac essential oil blend. Great aromatherapy carrier oil choices are fractionated coconut and sweet almond oil. Both absorb well without clogging pores. Argan and jojoba oil also work well.
Sensual Massage Oil
Below I have a trio of blends for you to try out. Of course you can use the information above and your own olfactory senses to create your own signature fragrance. I've made two printable label designs for you that will fit most 4-16 ounce bottles (shown on 4 and 8 oz.). I've left space at the bottom for you to add the ingredients you've used in your creation.
Print here >> Romantic Massage Oil Labels

Print
DIY Sensual Massage Oil Recipe
---
Description
This easy essential oils recipe will make a small bottle of body massage oil. The aphrodisiac blend of oils enhances feelings of intimacy both through aromatherapy and absorption through the skin. I have included three essential oil blends for you to choose from and free printable labels.
---
Supplies
8 oz

glass bottle
small funnel to aid in pouring
8 oz fractionated coconut oil
Exotic Sensual Blend
15

drops sandalwood

10

drops orange

5

drops ylang ylang

3

drops clove
Romantic Mood Blend
15

drops rose absolute

10

drops sandalwood

3

drops patchouli
Relax and Make Love Blend
10

drops lavender

10

drops orange

5

drops clary sage
---
Pour the fractionated coconut oil into the bottle, then add the essential oils you have selected.
Close bottle and shake well.
Pour into hands and allow to warm, then apply generously to skin and proceed with body massage.
Keywords: essential oil massage oil, diy massage oil
Q&A
What essential oils are stimulating?
Orange and ginger from above are invigorating. Black pepper is not listed, but a couple drops added to a blend is stimulating.
What oils are men attracted to?
Lavender, ginger, rose and sandalwood are all great choices as aphrodisiacs to entice males.
What essential oils attract a woman?
Ylang ylang, neroli and lavender should be your go to scents to draw a woman to you. Orange, vanilla or spice accents to those essential oils help.
How long will massage oil last?
This will mostly depend on the carrier oil you chose. The liquid coconut oil used in the recipe has a long shelf life one made with it should last a good 6 months.
Romance Shop