Green tea is a great ingredient to use in face masks and good for all skin types too, even combination skin! These homemade face mask recipes are easy to make, natural and of course more budget friendly than those from beauty brands.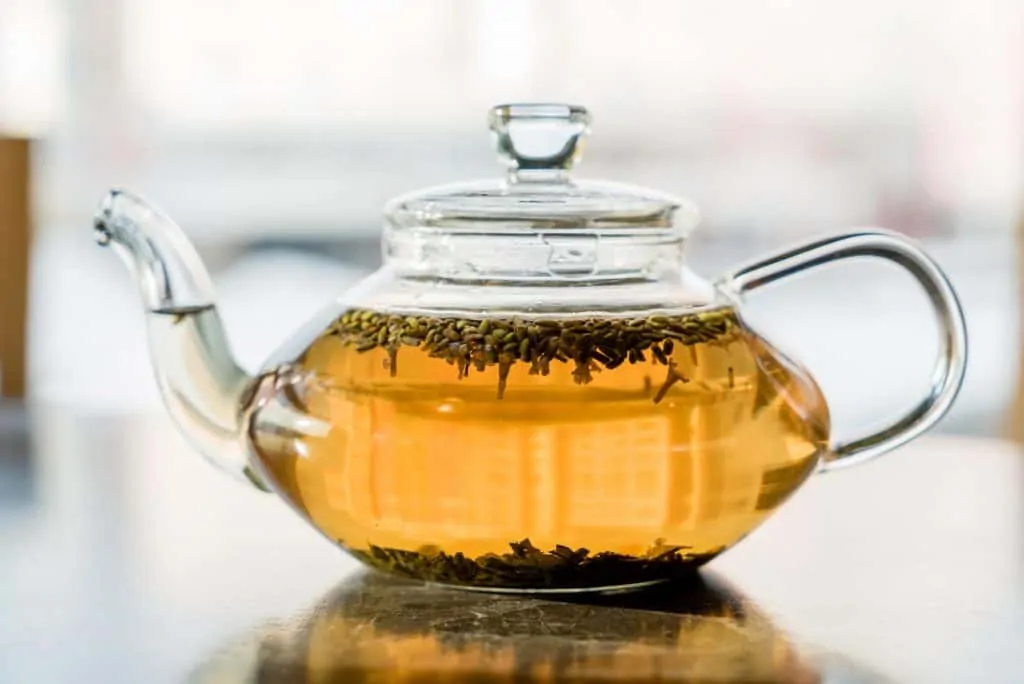 Here you will learn about the benefits of green tea face masks, along with a couple of simple facial recipes to add to your natural beauty care routine! Your complexion will be looking it's best in no time.

You probably already know green tea is a popular superfood. It is revered for it's antioxidants, anti-ageing and anti-inflammatory properties. Those same great benefits that you get from drinking green tea can also be attained by applying topically!
Green Tea Skin Benefits
Green tea is one form of the plant Camellia sinensis. Black tea and Oolong tea are also derived from this plant. As green is less oxidized in the process of making it, it's viewed as more beneficial to use in skincare products.
How much does green tea really benefit your skin? Quite a bit actually. It can help detox, moisturize and even fight acne!
When applied topically, green tea extract can help fight sun damage and counter the effects of pollution on the skin, thanks to all the antioxidants in it.
If you make it a part of your everyday beauty care routine, green tea may even aid in the repair skin damage on a cellular level. Here are some more details on green tea's skin benefits.
Acne
Green tea acne masks are popular. The anti-inflammatory properties of the tea are also beneficial in helping reduce the intensity and frequency of breakouts. The polyphenols in green tea reduce the sebum secretions, this improves complexion and helps open clogged pores.
Daily application of a green tea solution has been shown to regulate sebum production. [study]
Try my Turmeric soap as well, it is helpful for reducing acne and the scarring from it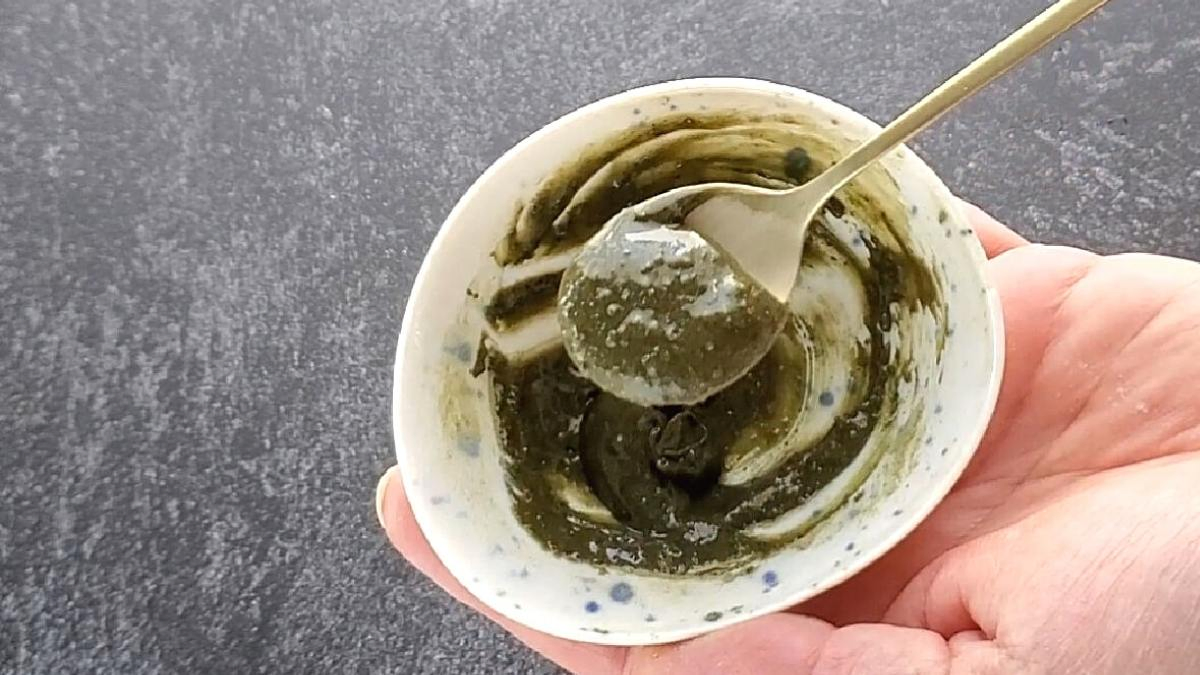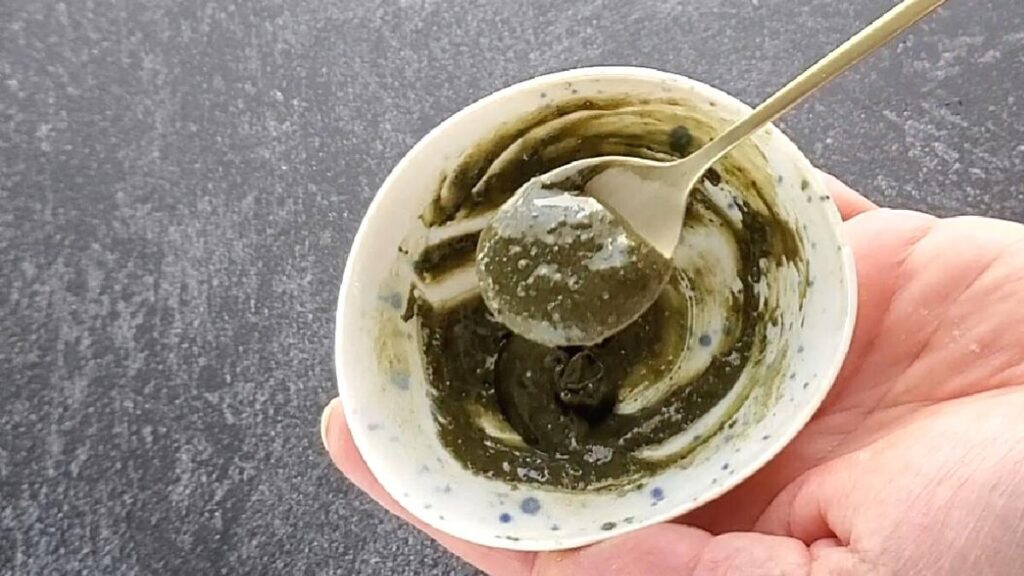 Detox
Green tea also naturally cleanses and detoxifies the skin, helping to draw out impurities. These characteristics make it a very beneficial ingredient, hence it's popularity in skin care products, such as detox masks and toners. I've teamed the tea with honey in my detoxifying DIY green tea mask recipe shown above, with printable recipe card below.
Moisturizing
The tea also naturally moisturizes your skin and improves elasticity, leaving it feeling fresh, soft and supple. This reduces the appearance of fine lines and wrinkles as well. It is even great for sensitive skin!
All in all, green tea is a super ingredient to be included in your natural beauty regimen- no wonder it is now a part of so many skincare products that are commercially available. It is also why It have used the powdered form called matcha in my Lemon and Green Tea Soap and my Green Tea and Lemongrass Bath Salts.
Healing
The powerful antioxidant and anti-inflammatory properties of matcha tea make it one of the best natural ingredients to use in a healing skin care product. It has been shown to speed wound healing and may reduce appearance of scars [study]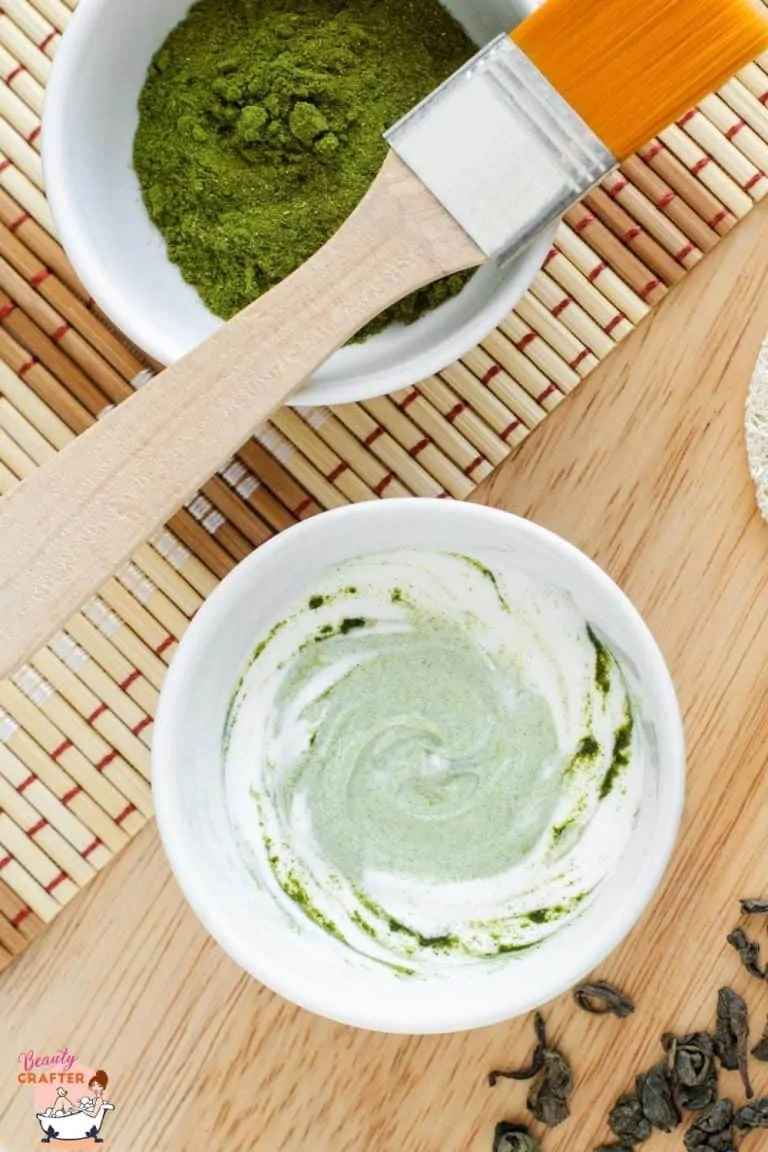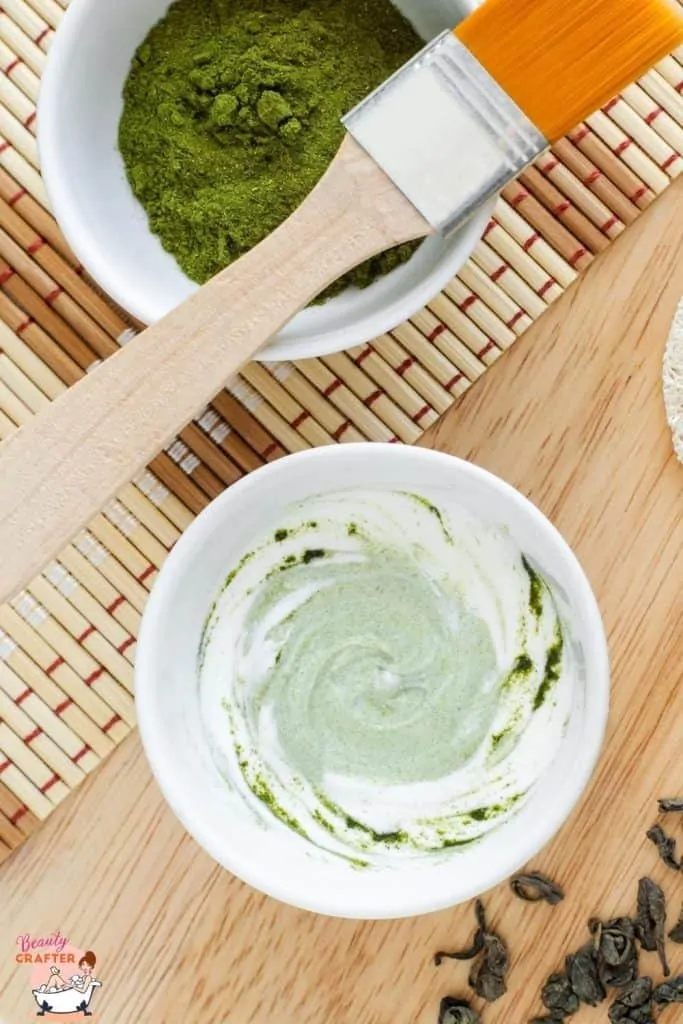 DIY Green Tea Mask Recipes
While you may find several variations of green tea facial masks online- I have three super effective and easy homemade recipes to choose from- depending on your skin type and needs. They will all maintain skin moisture and leave your skin feeling refreshed and soft. Redness and dark circles may also be reduced. Two use matcha powder the other one uses regular green tea leaves.
Green Tea Facial Mask for Oily Skin
Ingredients
tea bag
1 teaspoon rice flour or clay
½ teaspoon lemon juice
1 teaspoon baking soda (optional, will make it fizz which is nice in a green tea cleansing mask)
Start by using a green tea bag to brew a strong cup. Let it cool down completely. Add a spoonful of rice flour or bentonite clay to it and stir it well until there are no clumps. Add some vitamin C rich lemon juice to the mixture and stir again and that's it.
Apply the mixture and keep it on for 15 minutes before washing it off and lightly patting dry with a towel.
Green Tea Mask For Acne
You may wish to add a little baking soda if your skin is really prone to acne. The baking soda will react with the citric acid in the lemon juice, so this will be a fizzing mask. Adding a 3-4 drops of an acne fighting essential oil would also be helpful.
Using this green tea mask occasionally will not just help reduce oiliness but will also make your skin appear clearer and brighter. You may want to mist on some watered down aloe vera gel or vegetable glycerin after to ensure the skin is well moisturized.
My Purifying and Firming French Green Clay Facial Mask would also be a good choice for those with oily skin.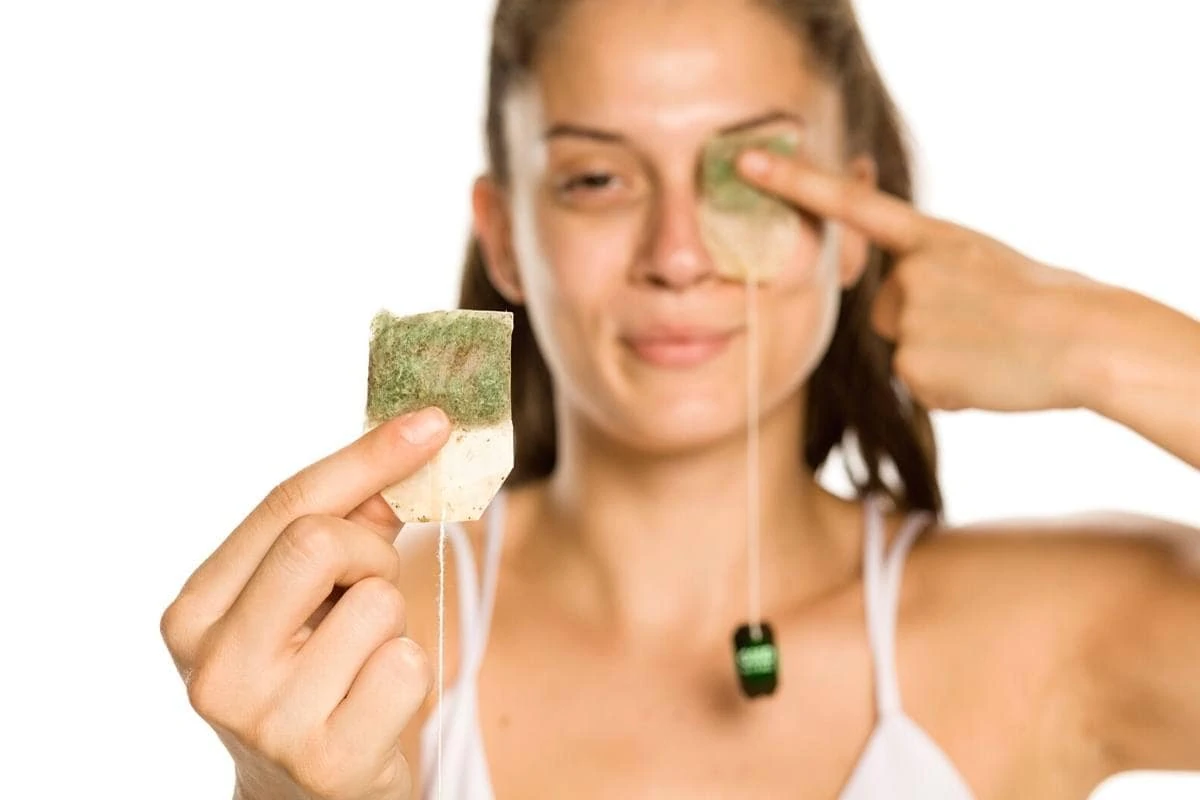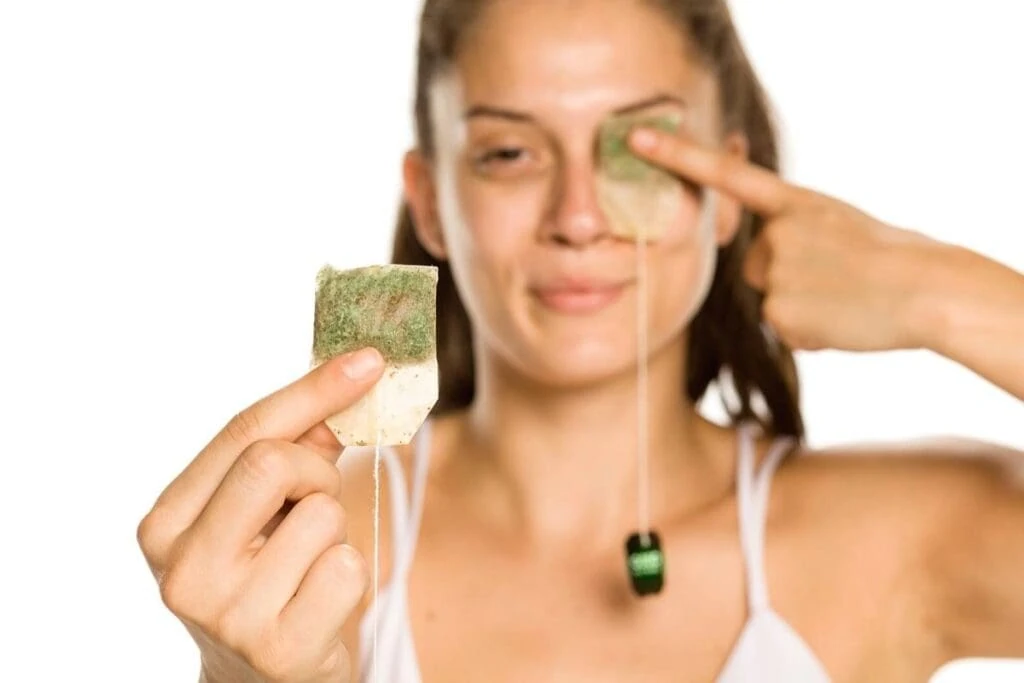 Green Tea Facial Mask for Dry Skin
Ingredients
matcha tea powder
plain yogurt (with probiotics is best)
Those with dry skin need all the extra moisturization and hydration, and this green tea mask, with the perfect blend of the right ingredients, offers just that and more. While the recipe uses powdered tea, you can swap the contents of a tea bag or two of green tea leaves if you prefer.
Place 2 tablespoons of yogurt in a small bowl. Add a a tablespoon of colloidal oats and a teaspoon of matcha green tea powder and mix well. Apply the mixture and leave on for 10-15 minutes before rinsing. It'll instantly make your skin more brighter and softer.
Misting with my Rose Face Spray for further moisturizing and toning and to help lock in the moisture is also suggested. Slathering with DIY Hyaluronic Acid Serum is also a great choice.
Print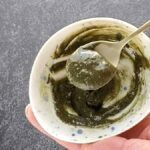 Green Tea Face Mask Recipe: Detoxifying
---
Description
This detox green tea face mask DIY will help draw impurities out of your skin, while being gentle on even sensitive skin. It is great for opening pores and getting rid of blackheads. The clay mask has a pleasant relaxing scent from the lemongrass oil.
I also use this a scrub as well, to gently buff off dead skin.
---
½ teaspoon

matcha green tea powder

½ teaspoon

bentonite clay (French green or kaolin clay are also fine to use)

3

drops lemongrass essential oil

2 teaspoons

honey

2 teaspoons

witch hazel
---
Mix together the ingredients in a small bowl.
Apply the mask, avoiding the eye area. Leave on until dry or at least 20 minutes.
The best way to wash the mask off is in the shower. Use a gentle circular motion to gently exfoliate some dead skin cells, while you rinse off the mask with warm water.
Pat dry with a fresh towel.
Notes
If you have dry or older skin adding ¼ to ½ teaspoon of rosehip or sweet almond oil will keep mask from drying, or just apply moisturizer after.
If you don't want the toning effect of witch hazel or don't have any on hand, water will do. Lavender can also  be swapped for the lemongrass if you prefer.
Keywords: matcha face mask