Green tea is a hot health topic these days, but did you know green tea can be great ingredient to use in face masks too! 
Here's the information you need on the benefits of green tea face masks, along with a couple of simple facial recipes to add to your skin care routine!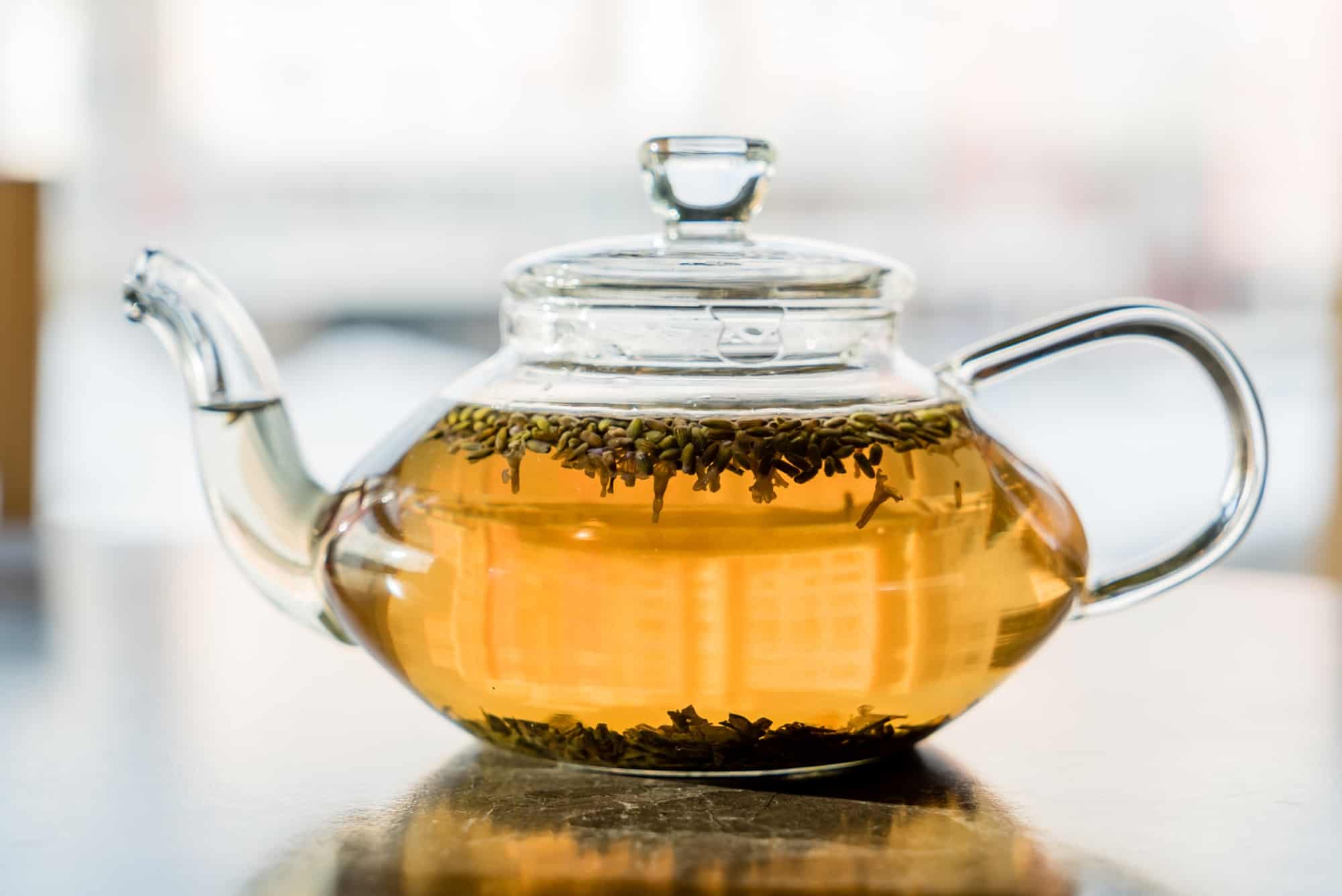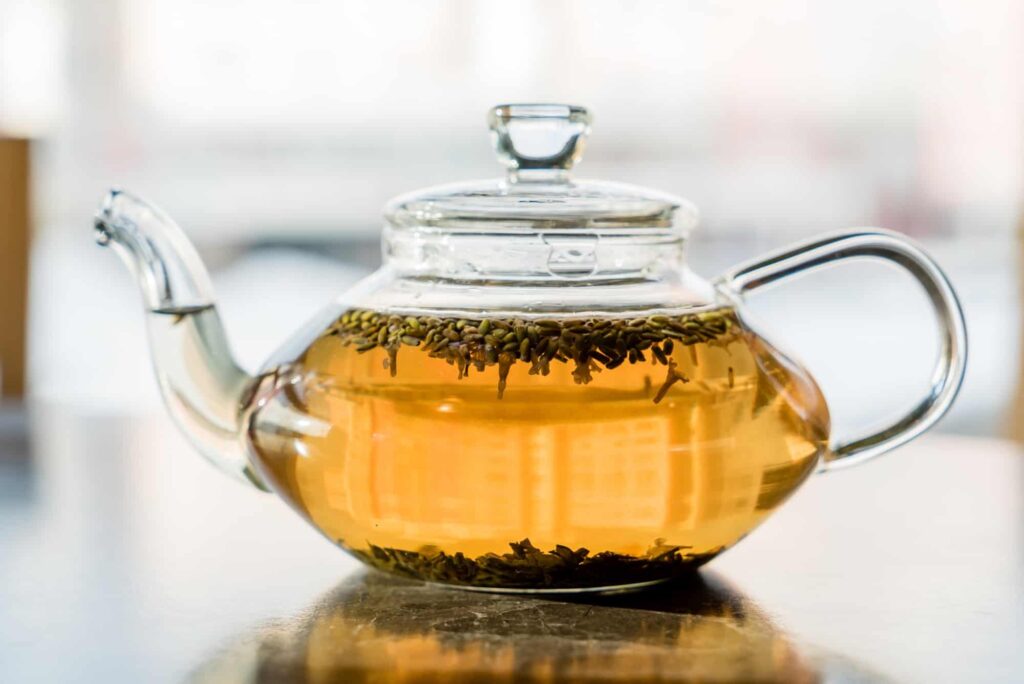 Why Green Tea in Skin Care?
You probably already know this one- green tea can easily be one of the best superfoods out there. It is packed with all the good stuff- antioxidants, anti-ageing and anti-inflammatory agents that help do everything from helping you lose weight to fighting cancer and other dangerous diseases. While drinking green tea is great, it's topical uses are amazing as well!
Green Tea Face Masks: The Benefits
Okay so you know the benefits of green tea for your waistline and health and all of that, but how much does it really benefit your skin? When applied on the skin in the form of a toner or a face pack, green tea extracts can help fight sun damage and counter the effects of pollution on the skin, thanks to all the antioxidants in it.
If you manage to make it a part of your everyday skin care routine, green tea extracts are also able to repair skin damage on a cellular level.
The anti-inflammatory properties of green tea are also beneficial in helping reduce the intensity and frequency of acne and breakouts. Plus, green tea also naturally cleanses and detoxifies the skin and improves its complexion and elasticity. To top that, it also naturally moisturizes your skin, leaving it feeling fresh, soft and supple. It is even great for sensitive skin!
All in all, green tea is a super ingredient to be included in your skincare regimen- no wonder it is now a part of so many skincare products that are commercially available. It is also why It have used the powdered form called matcha in my Lemon and Green Tea Soap and my Green Tea and Lemongrass Bath Salts.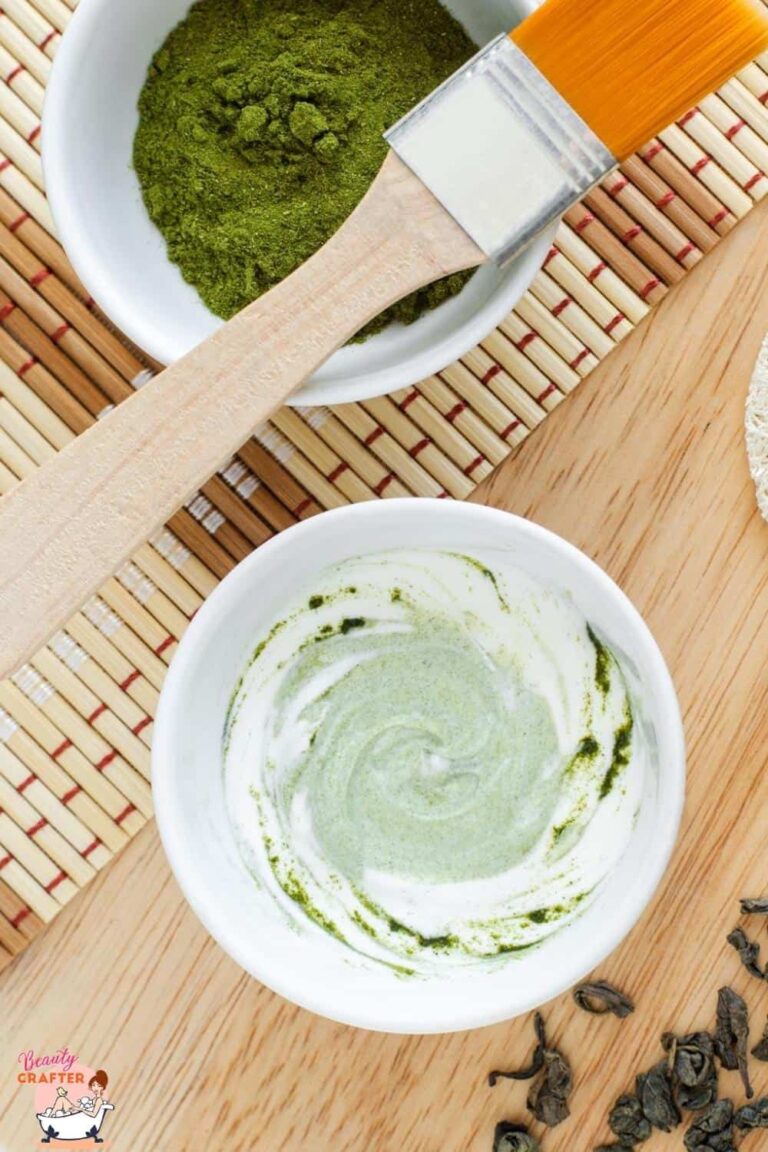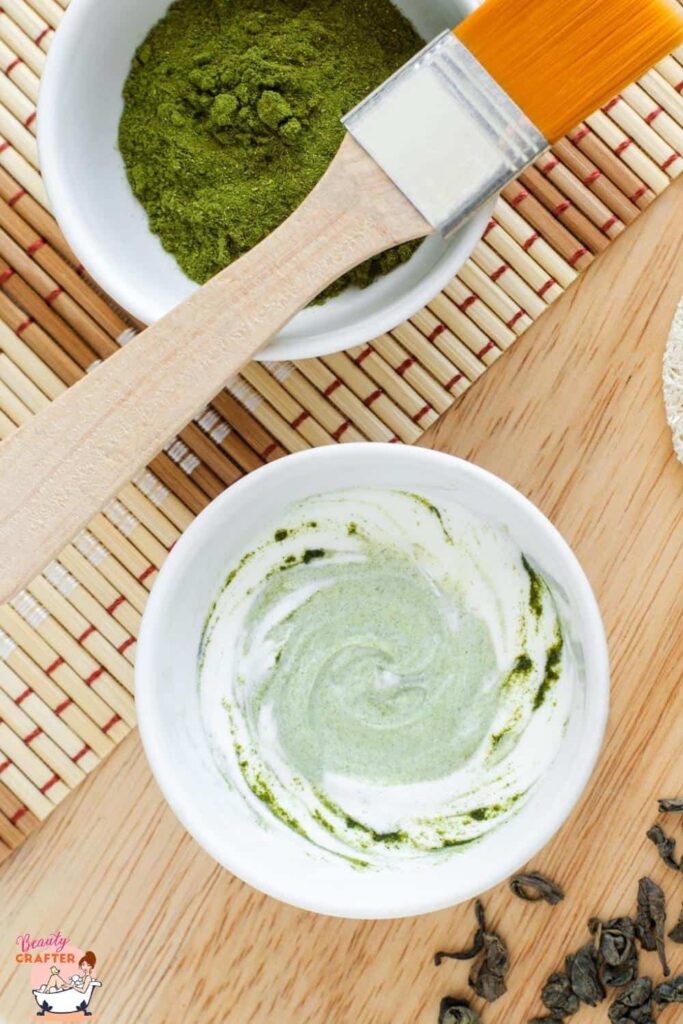 Green Tea Face Mask Recipes
While you may find several variations of green tea facial masks online- we've got you two super effective and easy homemade recipes to choose from- depending on your skin type. They will leave your skin feeling refreshed and soft. Redness and dark circles may also be reduced.
Green Tea Face Mask for Oily Skin
Start by brewing a cup of green tea and then let it cool down completely. Add a spoonful of rice powder or bentonite clay to it and stir it well until there are no clumps. Add some lemon juice to the mixture and stir again and that's it. You may wish to add a little baking soda if your skin is really prone to acne.
Apply this face pack on and let it stay for 15 minutes before washing it off and lightly patting dry with a towel.
Using this green tea mask occasionally will not just help reduce the oiliness but will also make your skin appear clearer, brighter. 
My Purifying and Firming French Green Clay Facial Mask would also be a good choice for those with oily skin.
Green Tea Facial Mask for Dry Skin
Those with dry skin need all the extra moisturization and hydration, and this green tea face pack, with the perfect blend of the right ingredients, offers just that and more. It uses matcha green tea (powdered), but you can swap the contents of a tea bag or two of green tea leaves if you prefer.
Place 2 tablespoons of yogurt in a small bowl. Add a a tablespoon of powdered oats and a teaspoon of matcha green tea powder and mix well.  Apply this face mask and leave on for 10-15 minutes before rinsing. It'll instantly make your skin more brighter and softer.
Misting with my Rose Face Spray for further moisturizing and toning and to help lock in the moisture is also suggested. Slathering with DIY Hyaluronic Acid Serum is also a great choice.