Lavender is one of the most popular of essential oils. This is not just due to the enchanting fragrance of the herb, but the many varied lavender essential oil uses.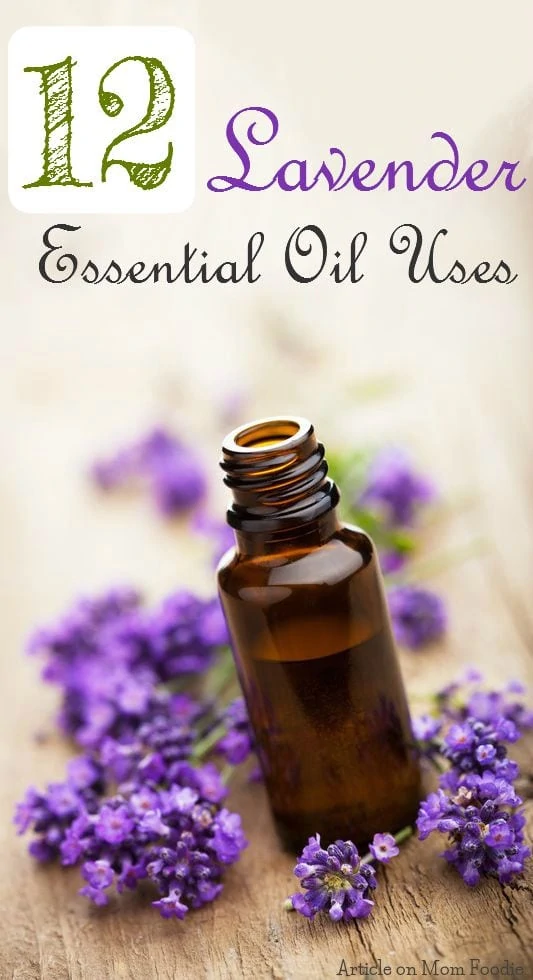 Lavender Essential Oil
Lavender Essential Oil is one of the most versatile oils available. It has a bounty of uses, and is one of the most readily available and reasonably priced of essential oils.  Lavender essential oil can assist and cure a number of issues with only a few drops or dabs.  Below are a number of ways that it can be used in the home as well as for health purposes.
Aromatherapy
Lavender is one of the most popular essential oils used in aromatherapy. Inhaling lavender is pleasant and has numerous benefits. Lavender aromatherapy is generally used to create a relaxing atmosphere.
Topical
Lavender essential oil uses include topical applications. The oil aids in healing, has mild antiseptic properties and helps reduce inflammation. It is a fabulous oil for treating acne and is one of my go-to essential oils for poison ivy.
Editor Note: Use standard allergy precautions with all essential oils.  While Lavender is one of the essential oils generally accepted as safe for use with children, I would still encourage use of a carrier oil.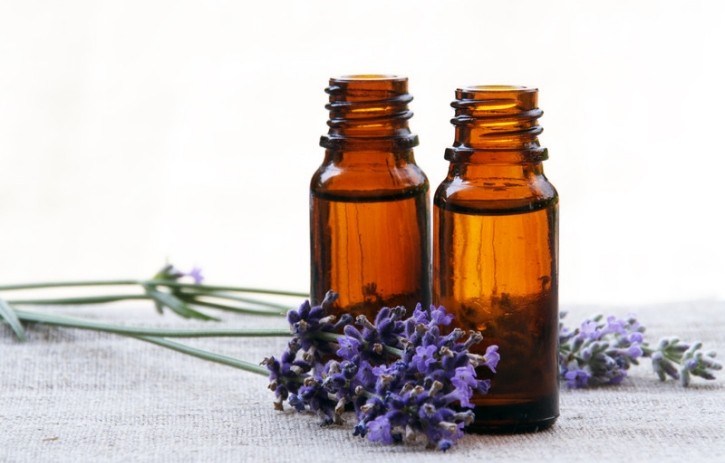 Lavender Essential Oils Uses
These are just some of the great uses for lavender essential oil.  Try some of them out!
Burns

- By applying two to three drops of lavender essential oils to a burn, you can help soothe the burning sensation, as well as aid in the healing process of minor burns.

Antiseptic

- Apply one to two drops of lavender onto a cut just as you would an antiseptic such as Neosporin to help heal the cut and stop the bleeding.

Cold Sores

-  One drop of lavender on a cold sore can relieve the discomfort of the sore as well as help heal it.

Bee stings and insect bites

- Lavender can help the irritating and painful feelings of bee stings as well bug bites. Apply one to two drops as you would a bee sting/insect bite cream. This works exceptionally well for mosquito bites.

Dry or chapped skin

- Rubbing lavender oil on dry or chapped skin including dry skin from winter, eczema, and wind burn will relieve the dryness. It is good for pretty much any sort of skin irritation.

Repel insects

- Apply a few drops to a cotton ball and place it in a drawer or closet to repel insects and moths from those areas. It is also a good addition to insect repellent recipes.

Scars

-  Apply lavender oil to injuries to reduce scar tissue throughout the time that the wound heals. Repeated application will minimize scar tissue.

Deodorize laundry

- One to two drops on a damp cloth while the laundry is in the dryer will not only deodorize but will also freshen the clothing without the use of dryer sheets. It is one of my favorite essential oils to use on dryer balls.

Improve sleep

- One of the more well know lavender essential oil uses is it's ability to relax one before bed and improve sleep quality[study]. For those that suffer insomnia or have trouble falling asleep and staying asleep, apply a few drops to a pillow or to the hand and spread across the pillow before sleeping. Lavender scent will relax and clear your mind for improved sleeping. This also works for children having troubles sleeping.

Dandruff

- Lavender is one of the essential oils that is great for hair and scalp health. Apply a few drops to the scalp and massage in to help eliminate dandruff. Learn more about treating dandruff with essential oils.

Ear aches

- To help with ear aches, place a bottle of lavender oil in warm water for a few minutes, and the massage two to three drops around the ears and throat area. For small children, use this same technique but mix the two to three drops with olive oil before massaging. This is meant as a temporary alleviation, and not a substitute for medical advice. Ear aches can get serious without antibiotics.

Sinusitis

- To relieve the symptoms of sinusitis, apply two to three drops of lavender to a bowl of hot water (near boiling) and inhale the steam deeply over the bowl with a towel over the head covering the bowl.  Lavender is a great essential oil to use in aromatherapy shower steamers.
Make my Lavender Oatmeal Bath Bombs , Lavender Oatmeal Soap  or Lavender Bath Salts for a relaxing bedtime bath, the soothes skin and promotes healing.